After a reinstall of Manjaro I didnt have the option anymore to install proprietary drivers and I think the problem is that its not detecting my GPU properly, but I have no clue what to do.
I have tried switching Kernels but its the same.
Screenshot of what my Hardware Configuration looks like: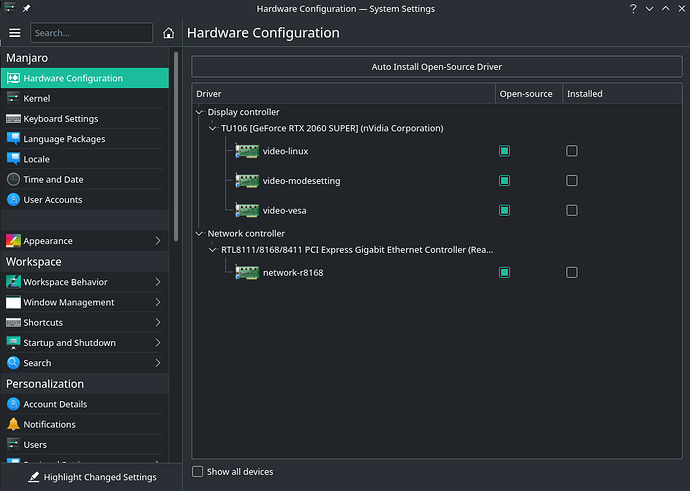 Im running a Nvidia RTX 2060 Super with a Ryzen 5 3600 and 16gb ram.
Edit: Apparently there's a conflict with my GPU