Hi, I need your help one more time.
I was trying to download balena-etcher and show me need dependencies (Electron).
I got an error and fill all my disk and now I don't have space for anything.
Please, how can I recover my space?
This was the error message: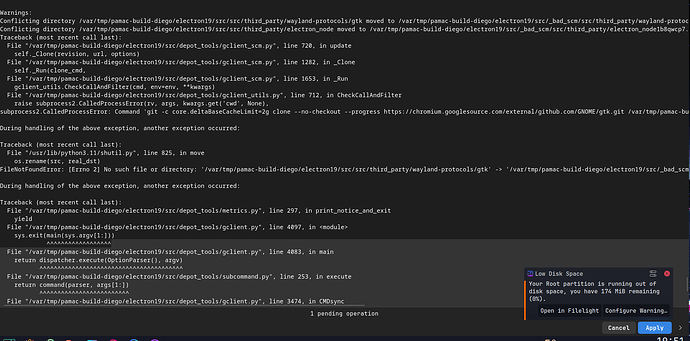 Thanks!
UPDATE:

I cleaned the build files and I recovered space. But now I would like to learn if someone can help me, how can I choose the space where the apps or things will be installed?
I assigned 60GB to my root partition and I asked here about that. But the apps or things I should install in my another partition right? How can I choose the place?