How to do it in XWayland? I just want a static image preview or no preview.
Thanks!
Right-click the task manager → More → Configure Task Manager

System Settings → Workspace → Window Management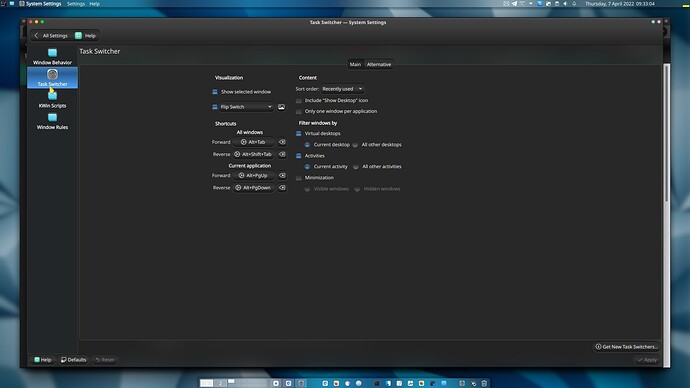 This topic was automatically closed 2 days after the last reply. New replies are no longer allowed.