How could I get Manjaro to stop giving me notification about available updates?
In the picture below, I've indicated two ways Manjaro seems to do that, and so perhaps this post contains two questions.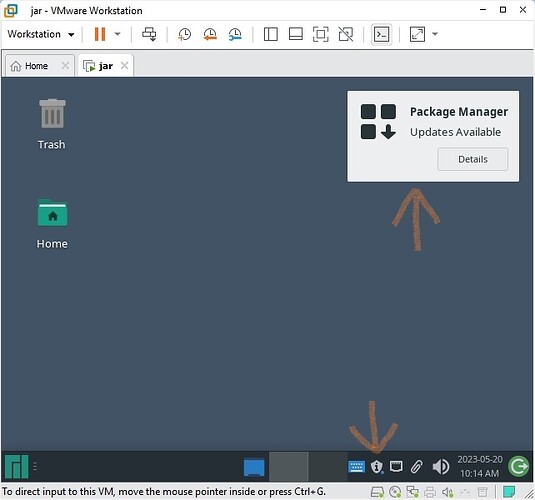 I am using Xfce, but not sure whether the question is peculiar to Xfce.
A word on motivation. From the article linked I've got the idea that using GUI to update may break the system. I intend to follow the steps there outlined. In the mean time, I don't want to be offered an opportunity to just click and update.