A minor-but-annoying bug just started-up a few days ago with my Manjaro-Plasma desktop: the 4 app-launch icons I have on my desktop show-up as dark-gray rectangles, and only take-on the correct icons on first click. Everything else is fine, and the icons work; the just look weird 'til clicked for first time in session.
Here's what my desktop looks like on startup:
And here's what it's supposed to look like: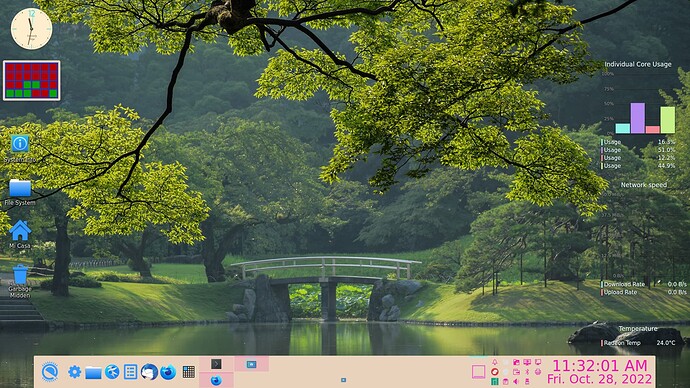 So, what could be causing this? Seems to me, might be a permissions thing. OS thinks it doesn't have permission to load the icons till I click them? Whatever it is, it started about 4 days ago.