Why hasn't plasma-desktop packages v5.25.x been promoted from testing to stable?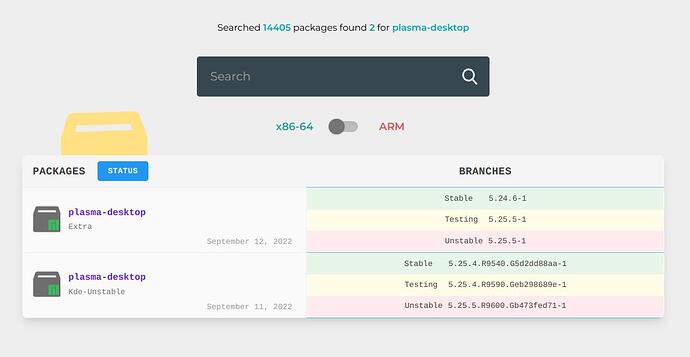 My understanding is that Manjaro package maintainers prefer to promote the latest KDE Plasma iteration after one or two point releases are issued. There have been 5 point releases. v5.25.0 was released in June.
Does anyone know why there has been a delay in distributing v5.25.x to stable clients?
I checked the announcements pages of the Manjaro forum sections (both stable-updates as well as testing-updates). I couldn't find answer to my question.