Greetings!
I use the dark mode (it helps me with my eyes) and it looks very good, except the bottom of the forum that is in white.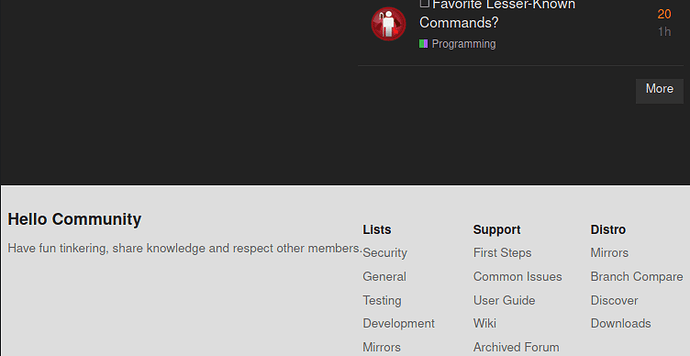 And at night when I visit the forum, it's a visual shock to get to the end of the comments in each topic. The color white blinds me and hurts.
I hope someone will take pity and adjust the white theme at the bottom of the page according to the dark theme.
Regards!
Enrique