Hello,
I've been really bugged by this issue, but I have not managed to find any way to solve it yet, nothing anywhere on the internet either (well, no answers).
Anyway, my cursors are all showing up too dark when I try to use them. The preview showed by KDE Settings has the right colour, but even when I hover over that, I get the darkened colour.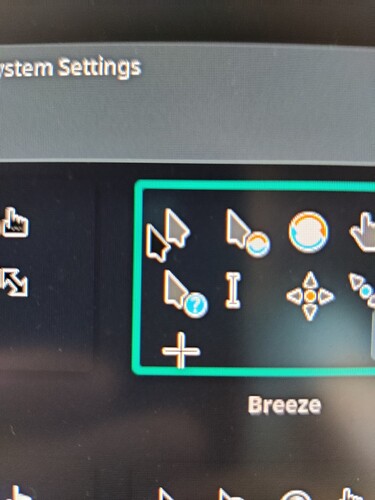 This image shows this. I have had to take the picture with my phone because taking a system screenshot shows the expected colour, weirdly.
I'm using KDE with Xorg, although Wayland does not fix the issue.
Does anyone have any idea what I might be able to do to sort this out?