Hello Manjaro community.
Recently I'm trying to create a routine with CRONTAB to execute, every 1 hour, 2 commands a with privileges;
0 * * * * sudo sync & sudo sysctl vm.drop_caches=3
The problem I'm facing is that…
I edit the file with the command;
crontab -e
Saved, but the commands are not executed.
And I'm having trouble creating with;
sudo crontab -e
Because of the editor that is shown to me, I have no idea how to save the file, in addition to the difficulty in editing the text.
Can anyone help me?


Editor image: sudo crontab -e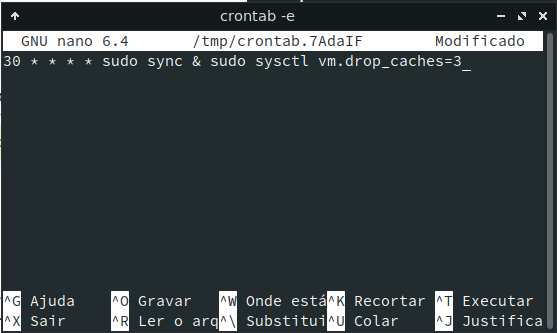 Editor image: crontab -e