I have installed manjaro alongside windows and now my disk partitions looks like this: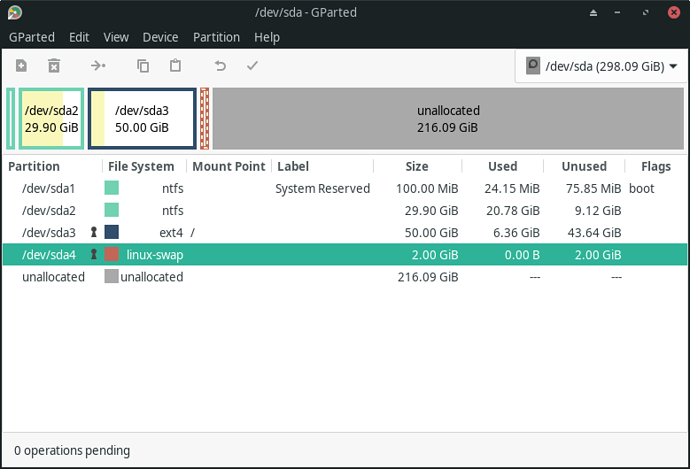 sda1 & sda2 being the windows partitions and sda3 & sda 4 linux and its swap partitions.
Now there's this 216 Gigs of unallocated space which I intend to use as a storage partition but when I try to create a partition of it, it says,

I did search for this error and came to know that MBR only allows 4 Primary partitions which I wish I knew it before

. I read many solutions answering to delete any one partition or create a dynamic disk. But I don't feel safe trying those solutions as the data on my partitions might get erased and deleting the partition may break the system and I might not be able to boot at all.
So what could be the optimal solution to this problem.
Please help
Thanks.