I just installed a shiney new Manjaro KDE.
One thing to do is get printer installed.
I click in the lower left and type "print"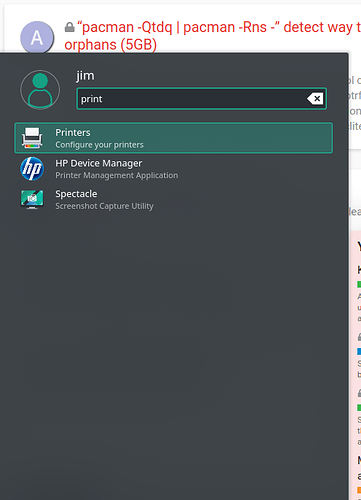 It takes me to System Settings / Hardware / Printers
Click here to add new printer!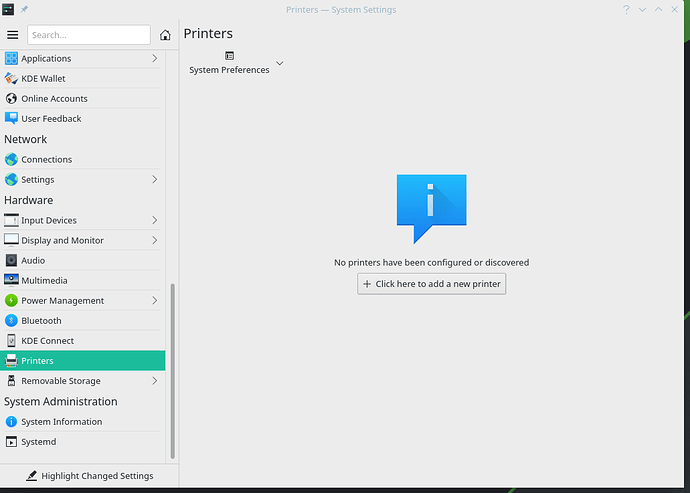 But these screens, and indeed, the choices after are not documented or supported well for the new user.
In fact, when I search I am confronted with the idea I must have done something wrong because almost everything states I need to install CUPS.
So, what is the expected or intended way to make this happen please?
And where can I find info on which options to chose for set up of my printer?
I can't find info on this anywhere, and the big HELP button does not seem to work.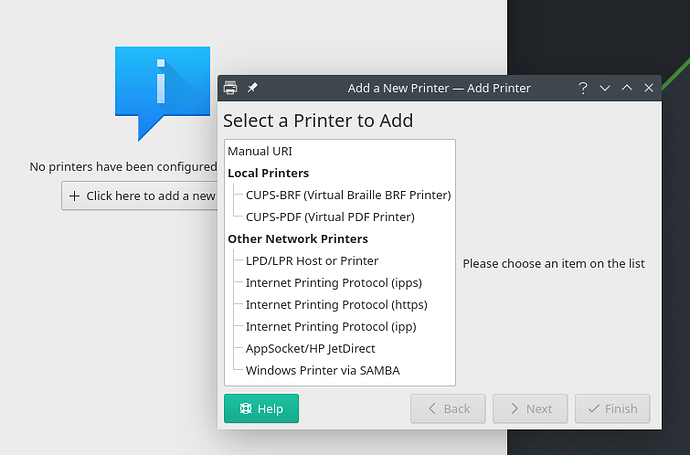 Thanx!