Apologies, prior to Manjaro-i3 I have only used official versions like XFCE. So I'm not sure how often community-editions update.
I ran sudo pacman -Syu today and saw there was a release today. I went to check the announcements and it says Manjaro community-editions 21.0.2 is the latest community-edition update. The 21.0.3 release appears to only be for official editions so far. I'm confused, as I already have 21.0.2 installed as seen in this image: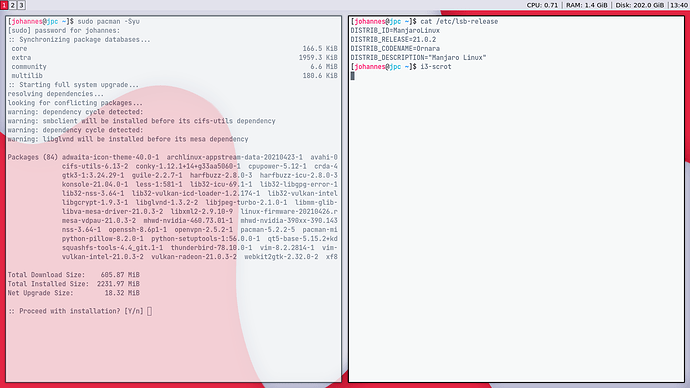 So what's being updated if I already have 21.0.2? A bit confused here.