Today I installed Manjaro 22.0 on my laptop. I cloned the mullvad-vpn-cli repo using the link provided here, and then I ran the makepkg -s command after importing and trusting the requisite developer GPG keys. The build was a success: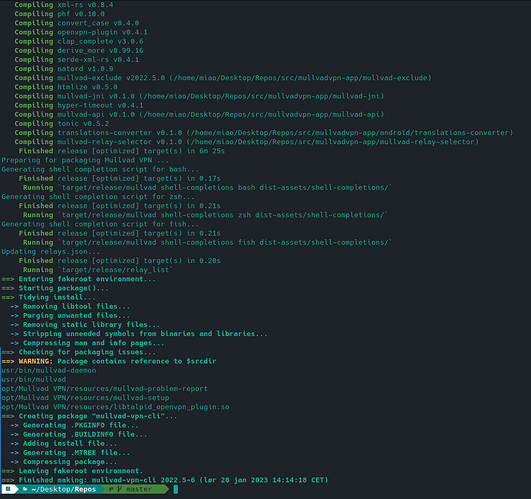 However, when I tried to run the mullvad command, I received the error message "zsh: command not found: mullvad":

I've previously used the Mullvad CLI on other Manjaro machines without issues.
I tried restarting the terminal, but still the command was not recognised.
Not sure whether this is the right forum for my question – the issue might be zsh-related rather than Mullvad-related.
Any advice on what to do next would be appreciated. Thank you!