Hi Friends,
I have a query. I tried enabling clamav-daemon service on my home desktop computer by typing
sudo systemctl enable clamav-daemon.service
After this I see the memory used as soon as I login (without any other apps running in foreground) it has become 1.5 GB. Prior to this it was around 400 MB. Screenshots pasted. I wanted to know if I can remove this service from start up and manually update the virus signatures by running running freshclam. If this can be done, how do I remove the service from system? thanks in advance.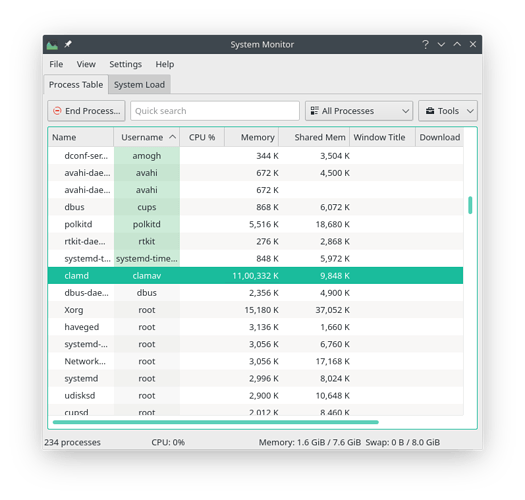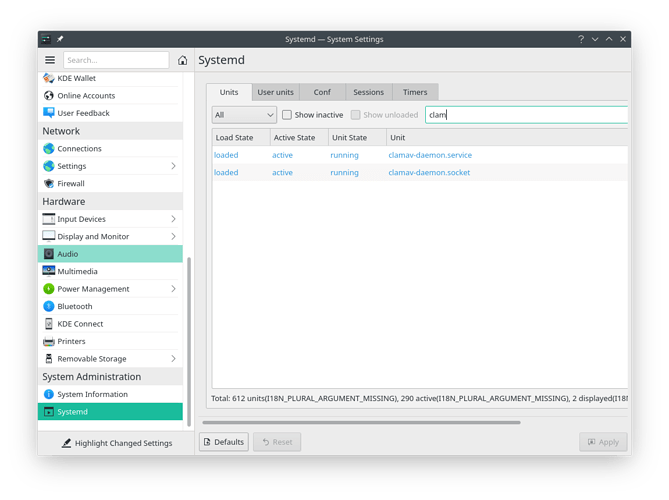 $ sudo systemctl status clamav-daemon
[sudo] password for ganeshp:
● clamav-daemon.service - Clam AntiVirus userspace daemon
Loaded: loaded (/usr/lib/systemd/system/clamav-daemon.service; enabled; ve>
Active: active (running) since Tue 2021-06-15 15:46:04 IST; 10min ago
TriggeredBy: ● clamav-daemon.socket
Docs: man:clamd(8)
man:clamd.conf(5)
https://www.clamav.net/documents/
Main PID: 464 (clamd)
Tasks: 2 (limit: 9294)
Memory: 1.2G
CPU: 15.972s
CGroup: /system.slice/clamav-daemon.service
└─464 /usr/sbin/clamd --foreground=true

Jun 15 15:46:21 anuganeshdesktop-a34024iwl clamd[464]: Tue Jun 15 15:46:21 2021>
Jun 15 15:46:21 anuganeshdesktop-a34024iwl clamd[464]: Tue Jun 15 15:46:21 2021>
Jun 15 15:46:21 anuganeshdesktop-a34024iwl clamd[464]: Tue Jun 15 15:46:21 2021>
Jun 15 15:46:21 anuganeshdesktop-a34024iwl clamd[464]: Tue Jun 15 15:46:21 2021>
Jun 15 15:46:21 anuganeshdesktop-a34024iwl clamd[464]: Tue Jun 15 15:46:21 2021>
Regards
Ganesh