I was surprised to see the CSD in Chrome, instead SSD (titlebar) generated by kwin. I checked the settings, and they stayed the same. Turning them on or off doesn't change anything, unlike earlier, where it was turning titlebar on/off.
Is it just the issue on my side, or something general?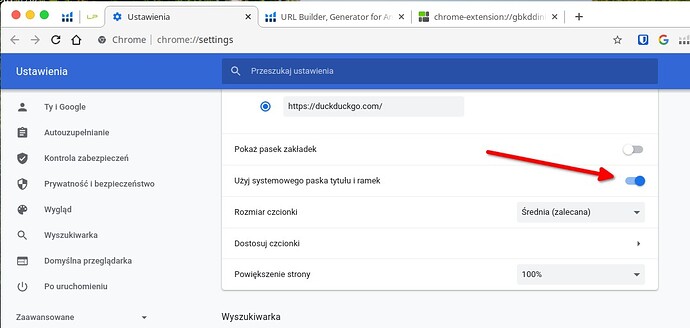 EDIT: Found on AUR page that disabling flag use-ozone-platform in chrome://flags helps.
It turned out to be a workaround, because it disables the CSD feature completely, so it forces SSD titlebar anyway. It works for me, but is not an end solution, where the feature should work as before.