Hi, I think I'm in trouble. I made a backup using Timeshift and tried to copy the directory to my HDD. It failed because I haven't permission so I used the command line:
sudo cp -R /run/timeshift/backup/ /run/media/toniovr/"TOSHIBA EXT"/ManjaroBackUp
It was copying the directories and files, but then it failed again and without knowing I pulled out the cable connected to the HDD. And now can't mount the HDD, I tried using disk but can't mount it anyway.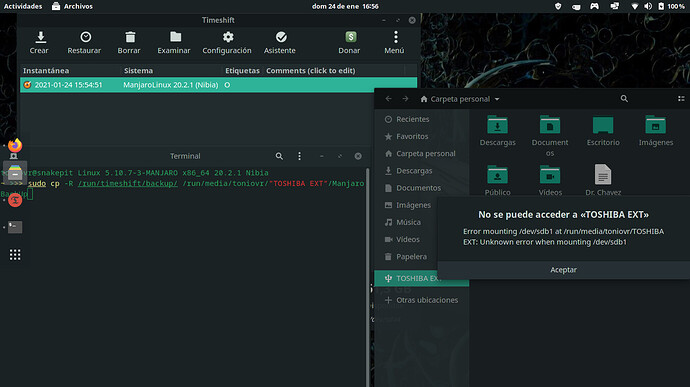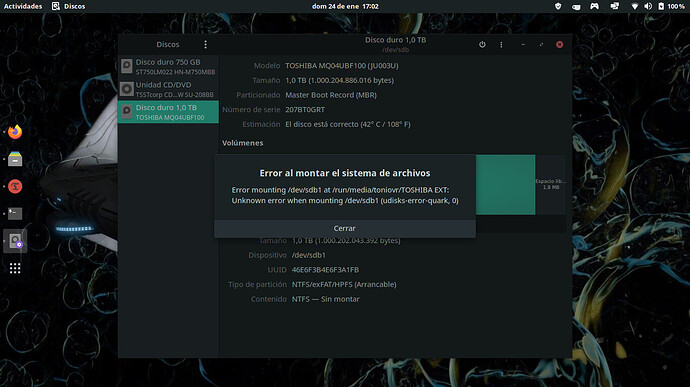 In Gparted I've got this message:
I tried restarting the system but it didn't work and now I'm worried because I can't lose all the data I've got in the HDD