Hi,
My laptop has Manjaro XFCE latest.
From an usb stick I've been trying Manjaro CuteFish.
After that, I shutted down and wanted to reboot as normal XFCE from hdd.
No success, weird startup screen.
So I burnt Manjaro XFCE 21.2.1 onto usb stick, tried to start from it, same weird bootup screen, no boot.
Attached bootup screen.
weird things:
1/ nothing on the laptop screen, only on the hdmi screen.
2/ this "boot screen" is almost immediate, and F2 or F12 do not produce any result.
3/ normaly this is not the bios boot menu I get.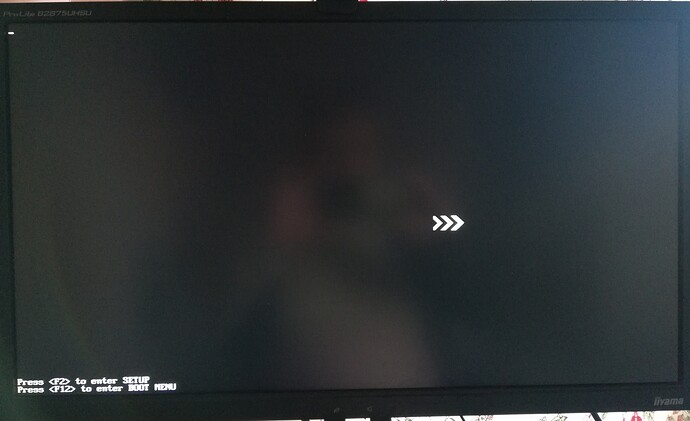 What I want is:
1/ access to the hdd, in order to make a recent data backup
2/ reboot or if need be re-install Manjaro on the OS partition
thanks