I use video-hybrid-intel-nvidia-prime and I want to change to other drivers. Unfortunately when I install ANY other driver I get greeted with a blackscreen after restarting.
I am using kernel 5.4.105-1 because that's the 'recommended' kernel and I've heard it's more stable.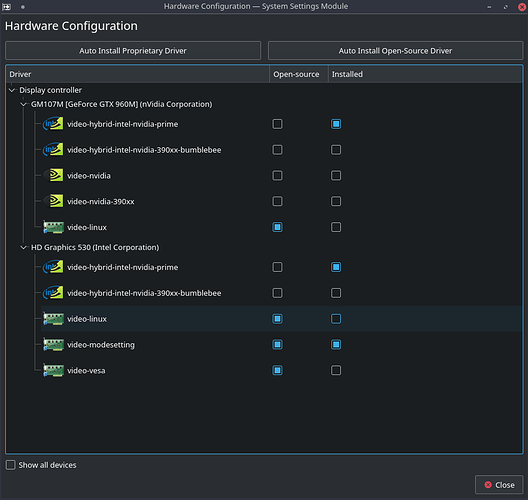 Please keep in mind that I'm new to manjaro and linux as a whole!