I use pipewire with Easy Effects and my sound works great, but I've noticed a strange issue.
When I use multimedia keys on my keyboard for adjusting volume, it should adjust the volume of the selected output - which in my case is a virtual output device Easy Effects Sink (see below), but even if I move the slider all the way down to 0%, the output level on my speakers (in dB) is still at 100%.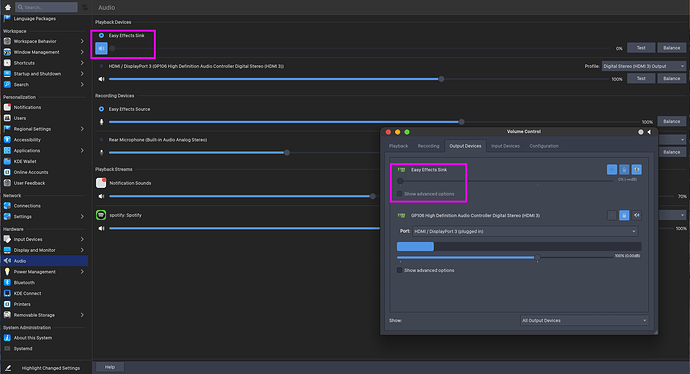 It's like virtual output device volume settings are completely ignored. Same thing happens when I use any volume slider marked with magenta above. What am I missing?
---
On a side note: When I move the slider of my hardware output device - everything works as expected - not only slider goes up and down, but I can hear the output on my speakers correspond to the appropriate level of the volume setting.
Also, the volume control inside of the Easy Effects works normally - it really does turn the volume up and down (yellow arrow below).