On the latest version of Gnome Manjaro, 20.2. Printer used to work on 20.1 and now cannot be added. The printer is on the same network as the computer, and shows up when searching.

But after clicking add, the "Failed to add printer" error is prompted.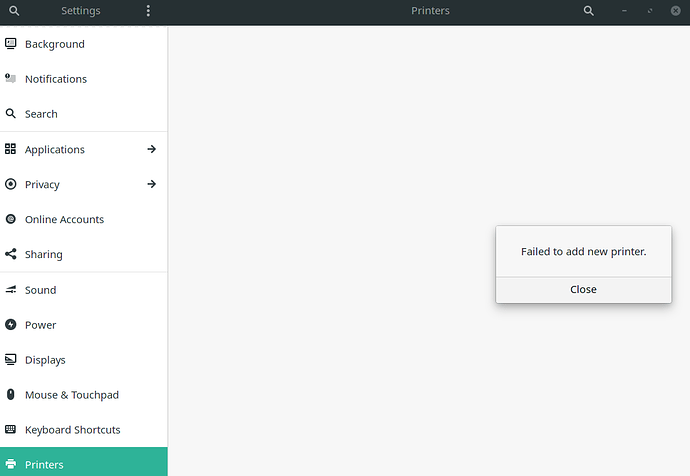 Followed the instruction to change the systemctl. Firewall is disabled, and the printer IP can be pinged.