Hey,
I have an Dell Inspiron laptop with Manjaro xfce. I'm trying to connect a bluetooth keyboard to it.
The connection itself works - I can see with the manager that it is connected: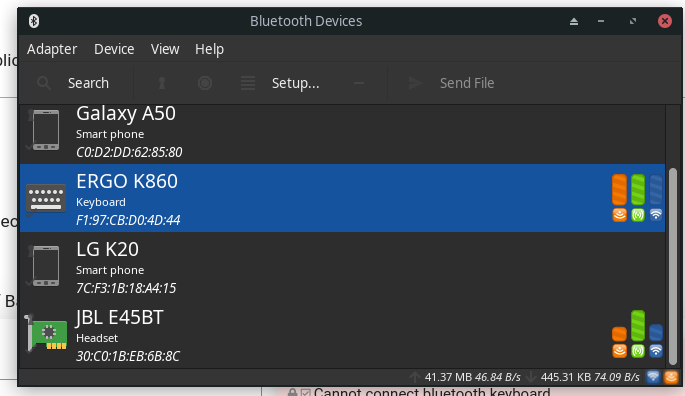 The keyboard is the Logitech Ergo k860. When reading the instructions for bluetooth connection for that keyboard, they do mention towards the end that I should get a prompt from the computer with a code. That code should be entered on the keyboard. However, the prompt never shows up. The bluetooth connection light on the keyboard keeps blinking (I'm supposed because it expects the code).
So… any ideas?