Hi
I switched from KDE to GNOME because of dual monitor setup (still broken under KDE) and now I try to add my printer, like I did before on KDE.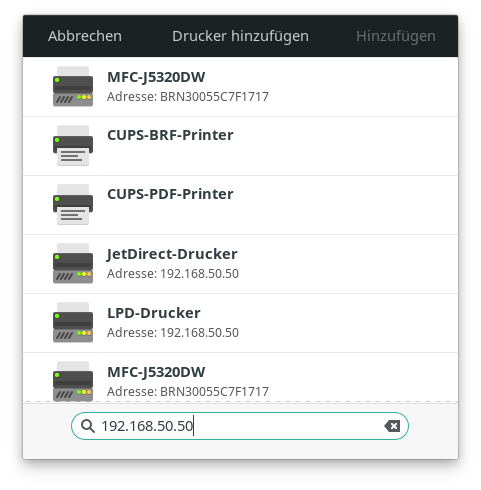 IP is set on 192.168.50.50 over the router
install from AUR brother-mfc-j5320dw 3.0.1-3 and brscan4
than I run
sudo brsaneconfig4 -a name=5320DW model=MFCJ5320DW ip=192.168.50.50
I reboot but when ever I try to add a printer it shows "cant add printer" and this is it

I have no idea what the problem could be, just switch to GNOME and didnt touch anything on my setup.
Can somebody help me, please?
Regards