Hi,
I made a small update of my system, i had updates for inxi, openrazer (from AUR) and system-monitoring-center (also from AUR).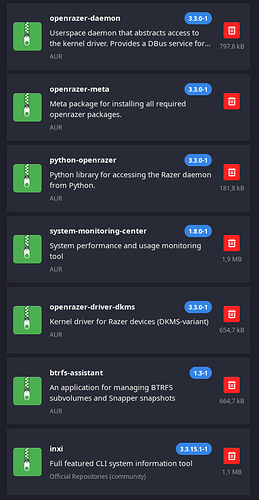 I do not understand how timeshift-autosnap-manjaro managed it but it took me 3 different snapshot, look

Could anybody explain me why 3 different snapshots are needed and now, how to deal with those ?
I do not know what's inside one or another of the three.
Thanks