Hello,
I have my Manjaro on a Externel USB Drive installed and
i have a 200MB Bootpartition (installation was MBR) and after i updated to 5.10 i have zero free space on it.
I have removed my old Kernels in Manjaro Settings Manager but there are still old Kernel fallback boot Backups inside this Bootpartition.
Im worried, that i will get some corrupted boot data or something like that, if i dont make enough space befor the next Kernel update will happend.
Is there a easy way to get rid of the unused files?
Or should i ignore it, because there will be auto delete functions in Manjaro?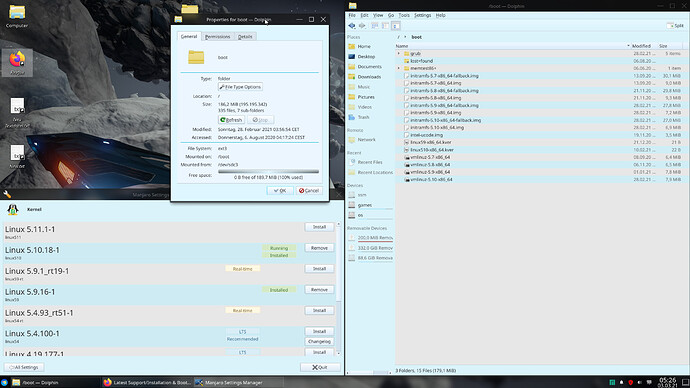 Thanks in advance