There are two boot option for Manjaro in Bios.
One is called " manjaro" the other is called "UEFI os(manjaro)".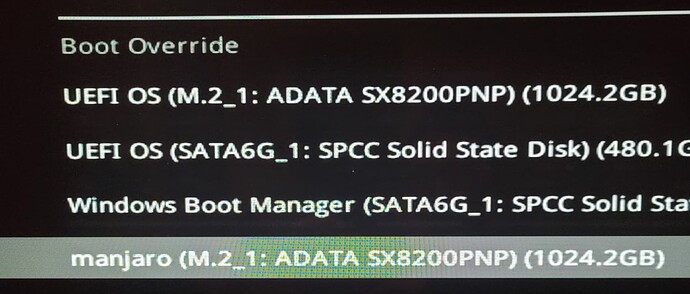 When my system can't boot I used manjaro chroot fixed "manjaro" so now I can use manjaro. but I am curious why "UEFI manjaro" still give me the following error and how to fix this one also.


Does "UEFI manjaro" boot from efi wheras "manjaro" but from the partition where majaro was installed?