Backintime can't be set to react to udev – an issue that is apparently specific for Arch/Manjaro. The full issue at GitHub is here.
In brief: When in Manjaro Backintime (GUI) is set to backup after disk connection (via udev), it complains about nice when the settings dialog is OK'ed.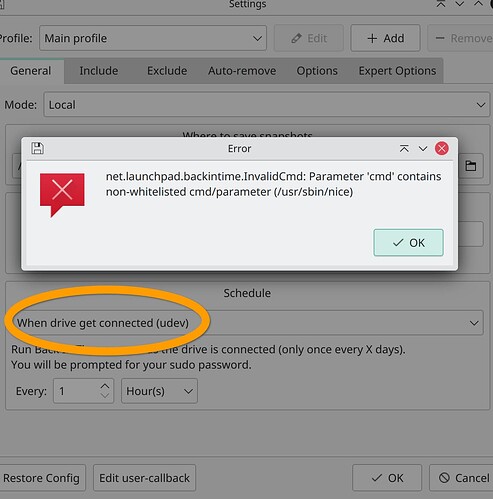 When everything nice-ey is switched off, the error changes.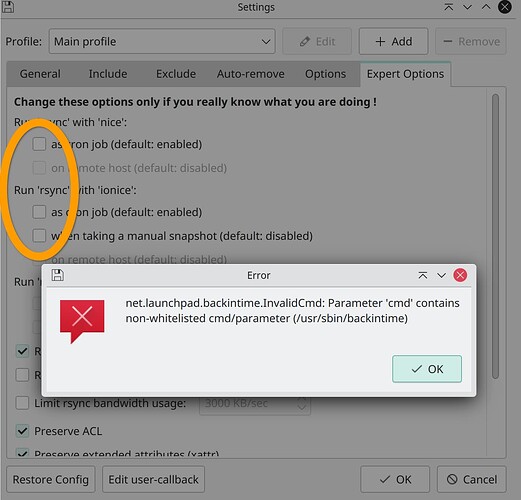 This issue plagues some backintimers since 2018 at least; and the developers can't nail it.
Could someone with deeper Manjaro knowledge look into it? That would be great.
–
Below is my current setup where the images came from.
backintime-qt 1.3.3-1
backintime 1.3.3-1
Both installed from Manjaro "Community" repo (can't remember which package manager).
Operating System: Manjaro Linux
KDE Plasma Version: 5.26.5
KDE Frameworks Version: 5.103.0
Qt Version: 5.15.8
Kernel Version: 6.1.12-1-MANJARO (64-bit)
Graphics Platform: X11