Hi all - My issue is similar to this thread and all the linked ones but none of them worked for me.
This is what I see when I try to install something with the package manager: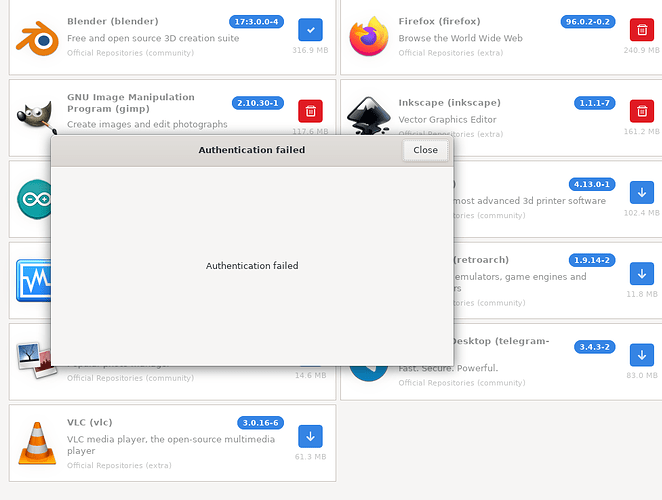 The polkit daemon is running:
4 S polkitd      835       1  0  80   0 - 745694 -     Jan30 ?        00:00:01 /usr/lib/polkit-1/polkitd --no-debug
0 S mango      62340   61417  0  80   0 -  1624 -      20:50 pts/0    00:00:00 grep polkit

I am logged into Manjaro using Chrome Remote Desktop, could that be causing this issue?
Are there any other logs I can share to help debug this issue? Note that I can install and upgrade packages from the command line using sudo pamac install but nothing in the UI that requires escalation works.
Thanks in advance!