Earlier this morning, and still heading towards the evening, aur.archlinux.org is unreachable for me. I've tried from different computers, different browsers, and even from my phone. Using Pamac always yields "No results," regardless what I search for.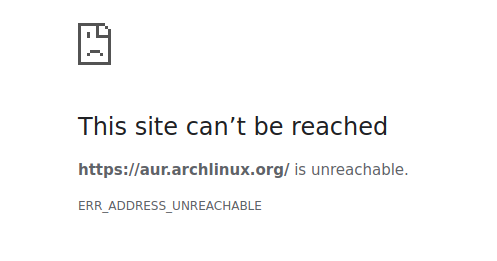 I believe this is a regional outage, since I can still access the AUR from a VPN or cellular data.
Eastcoast, United States, for what it's worth.