Hello everyone.
In the last 6 months I am trying to make Manjaro Linux my default/main OS.
My daily driver sort of speak.
Now that Steam is so good and Bottles can handle my Diablo needs, I see no reason not to.
But last month I had the misfortune that my onboard sound card Failed/Died somehow and
I was forced to buy a new PCI-express sound card.
$ inxi -A
Audio:
Device-1: C-Media CMI8738/CMI8768 PCI Audio driver: snd_cmipci
Device-2: AMD Ellesmere HDMI Audio [Radeon RX 470/480 / 570/580/590]
driver: snd_hda_intel
Sound API: ALSA v: k6.0.0-1-MANJARO running: yes
Sound Server-1: PulseAudio v: 16.1 running: yes
Sound Server-2: PipeWire v: 0.3.58 running: yes
---
When I play a video on Youtube, it all sounds normal/OK.
But when I play an MP3 on Clementine or a video file on SMplayer, it sounds distorted.
In order to give you an exact idea/picture of what I am hearing, I recorded a small
10-second sample with my phone and I uploaded it as an unlisted video on Youtube on this link: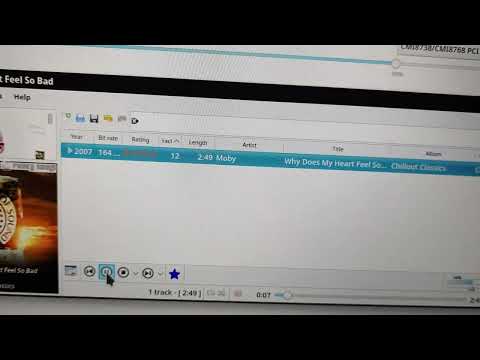 In my Windows 10 system, the audio card sounds fine on all scenarios,
youtube, video player, audio player…etc

Has anyone encountered anything like this?
The fact that it sounds just fine in the browser/Youtube scenario,
makes me think that I might have misconfigured something.
Is there a way for me to do a TOTAL RECAL or RESET of my sound setup on Manjaro?
Any suggestion would be appreciated.
If you need more data from my side, please ask.
PS:
I have disabled the onboard Realtek Sound card via the BIOS,
since it was unusable anyway.