I have inherited a Dell Inspiron 3668 from a co-worker that was going to throw it away. I reinstalled Windows 10 using Dell Recovery on the existing 1 TB HDD. It is way too slow running off the HDD so I bought an SSD… unfortunately I bought a M.2 NVMe (WD Blue SN570) along with an adapter (Sabrent NVMe M.2 SSD to PCIe) but the BIOS does not seem to support this (even after updating to latest version released Nov-2021). Perhaps being a bit stubborn, I made it work using a tool called Clover EFI – it works only if I have the Clover tool installed either on a USB stick or on the HDD which loads a driver (NvmExpressDxe-64.efi) to support NVMe access… then the original boot manager can point to the SSD and boot my OS's.
So I figured, since I'm already messing with the UEFI boot why not dual boot with Linux? I loved the live Manjaro experience and hope to make it work long term. By the way, I've dabbled in Linux before but it's been a while so consider me a newbie.
My question is this: Any ideas on how to integrate the NVMe driver into the Manjaro boot manager for a more direct boot (instead of chaining boot managers like I have now)?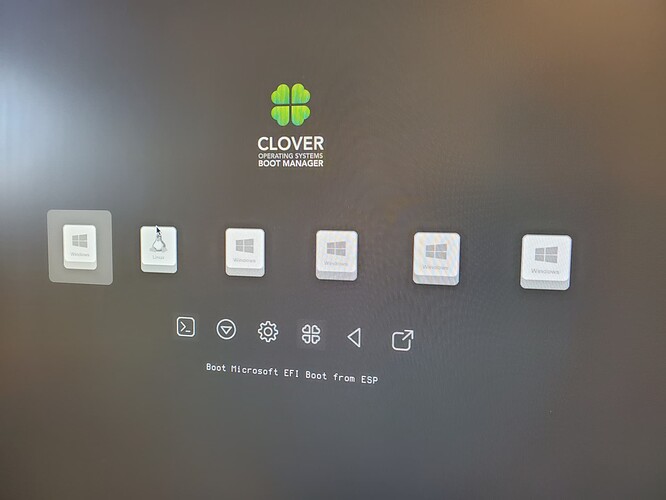 Step 1: Use clover to load NVMe driver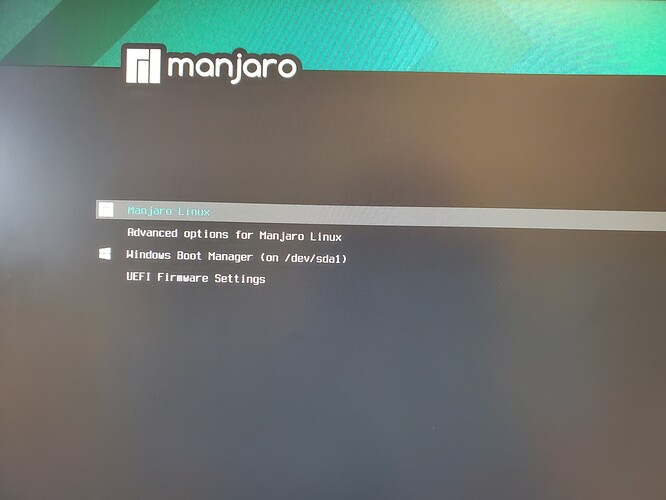 Step 2: Load boot manager to select which OS will boot
…
Currently, the boot process goes to Clover which allows me to choose between Windows or Linux… which then allows me to choose again using the actual boot manager. My Manjaro boot manager is already on the HDD as I had specified in setup (where it needs to be because of my inept Dell BIOS) but I can't boot the OS directly because it doesn't load the driver like Clover does.
That's how I understand it anyway – please feel free to correct my noob-ness.
A related question: What is the Linux equivalent of the Windows command prompt tool bcdedit.exe?
Please forgive me if this isn't a good place to post!