Hello,
After the latest two kernel updates for the LTS 5.10 i've been getting error for AMD GPU driver what makes the system unable to use and reset button push is required. The issue happen randomly, i happened with my desktop in idle and also during soft usage like using Vivaldi. It's intriguing because I never got the error while playing games. I have been able to get the error from KSystemLog as you can see in the image below at 07:57.
The issue lock the desktop, forces log out, blur the screen and freezes.
I think it will requires me to be patient and wait for future kernel update until someone is able to report the bug and it get fixed. Unfortunate I can't do it by myself due to limited knowledge. Maybe I switch to the kernel 5.4 LTS, don't know yet.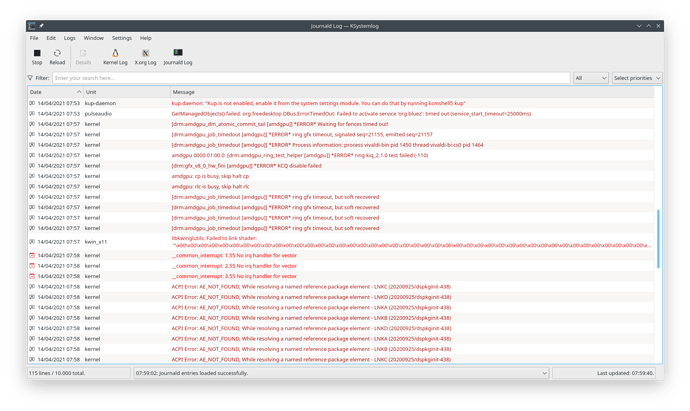 To be able to a screenshot from the system frozen I used my cellphone. The picture isn't from today's issue, but it always happen the same way so it illustrate well.