Extensions for GNOME 44 and earlier do not work anymore in GNOME 45.
i need only this extension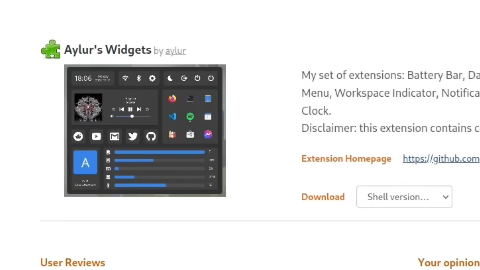 is there any option ??
I think your only option is to contact the developer(s) and request that they port it to GNOME 45.
i am new in linux , who dev can u tag here his/her id ?
I don't think the developers of that extension would be members here at the forum — if they are, then we have no knowledge of that — but the image you posted appears to have a GitHub link on it to the project page. The proper procedure would then be to create a GitHub account and file a feature request on that project page.
Developer has lost interest and so it is unlikely ever to be updated for GNOME 45 unless someone else takes over the project.
This topic was automatically closed 36 hours after the last reply. New replies are no longer allowed.