Hello,
For about a week now, the boot process of my notebook has been extremely slow. Some updates were installed, and all of a sudden, my notebook takes about three minutes to start up instead of a few seconds. I noticed that the battery symbol is missing.


Oddly enough, without my intervention, the battery symbol reappeared after a few days and several restarts, and the boot process returned to its normal speed. Then, two days later, the slow boot process returned, and the battery symbol was missing again. Since I couldn't explain the error and couldn't find anything useful on the internet, I completely reinstalled Manjaro. The error reappeared immediately after the reinstallation. After some time, it disappeared again for a short time. Interestingly, it is back again today.
Once my PC eventually boots up, it has high CPU usage for the first few minutes, and the fans start spinning loudly. I also took a screenshot of that.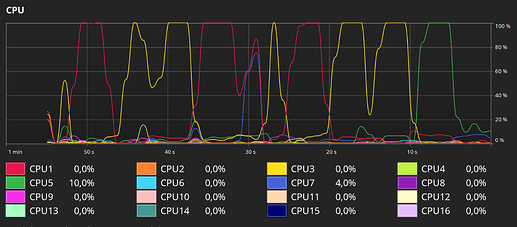 I tried to find something using "journalctl -b". There seem to be some errors, but unfortunately, I cannot make anything of them. I am attaching the text file. Does anyone have an idea? Until two weeks ago, the notebook was running perfectly.
My system:
LG Electronics 16T90Q-G.AA79G
12th Gen Intel® Core™ i7-1260P × 16
Display Manager Wayland
Kernel 6.1.23-1
Gnome 43.4