Hello,
How do I put Zorin logo on Boot menu like Manjaro logo?
Thanks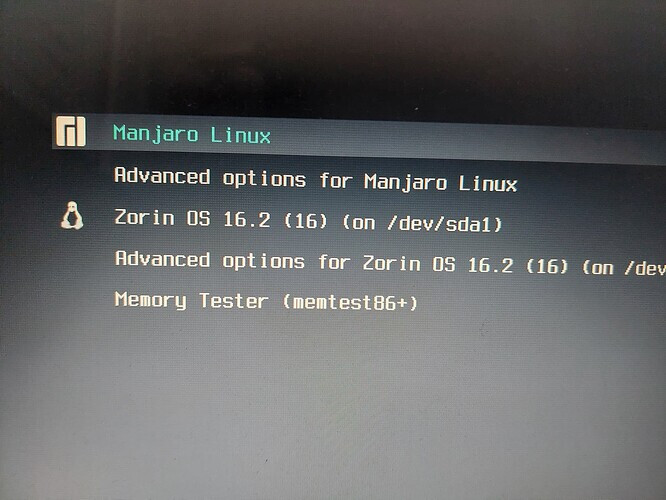 So I just need to update GRUB via terminal the usual way?
WoW I will check this later…
Thanks
Not grub but the theme and then next reboot should all be fine.
If I update GRUB in Manjaro Terminal won't it update the theme too?
No. You have to update to the latest package of grub-theme-manjaro
Grub and the grub theme are two different packages. Once the theme has an update you have to install it/update it.
sudo update-grub is required if you modify /etc/default/grub
There was no need to overwrite any files, the update of grub-theme-manjaro would have been enough as we pushed to all branches that update, but whatever works for you …
Eventually I did that like you said.
Thank you.
This topic was automatically closed 2 days after the last reply. New replies are no longer allowed.