I just installed Manjaro on my old HP ProBook 450 G0. Most things work fine, but with one major bug.
When I try to switch to next activity with start+tab, the activity switcher on the left opens, but that's it. It won't switch activity, and most importantly, it won't close, even if I press escape. That means it's stuck there until I log out of Plasma, leaving the screen as on the picture.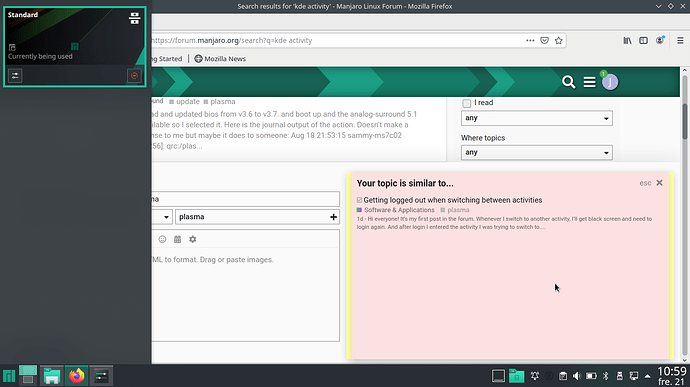 The only button in the activity switcher that actually does work, is the one for changing settings. I don't know if it actually changes the settings, but at least it manages to open some kind of window. Since I'm new to both Manjaro and Plasma, I don't know what this is actually supposed to look like.
Switching activity from the icons in the bottom left (don't remember what it's called) does work, but the activity switcher is still frozen.