Recently installed XFCE and Gnome edition. Noticed that the XFCE edition installs and enables AppArmor - Thanks a lot!
However, it seems to also install some rather odd AppArmor profiles by default: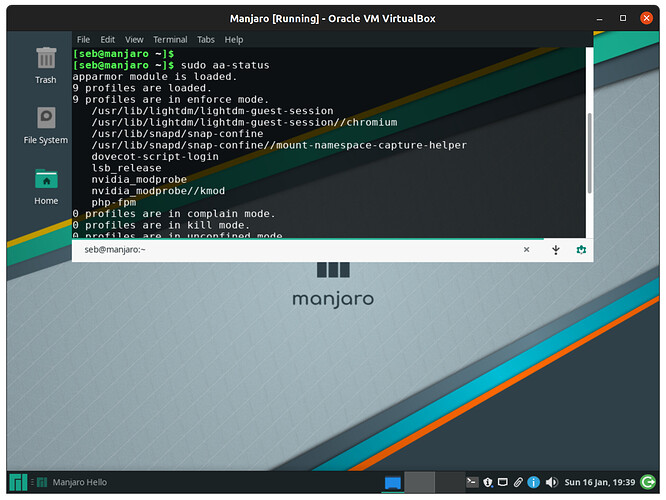 The Gnome edition does not install these AppArmor profiles. Therefore, I assume that this happened on accident.
Would be great, if Manjaro installs mature AppArmor profiles in a planned way.