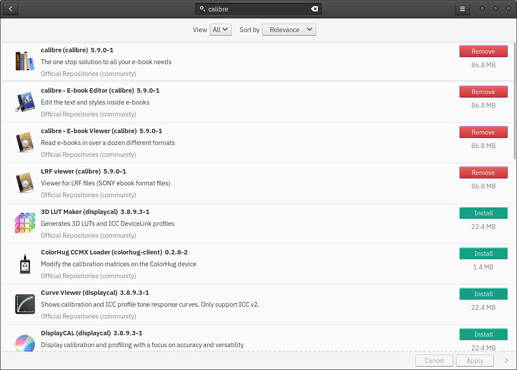 Every one of these lists the same files as being part of the package and are packaged by the same user.
I had a lot of python2 packages littered as orphans and since calibre is the only package I can think of that used python2 way past it's shelf life I can only blame this.
I guess my question is, why is this, are packages often such a mess?
sudo pacman -Ss calibre
community/calibre 5.9.0-1 [installed]
    Ebook management application