I have an audio interface that has two sets of outputs.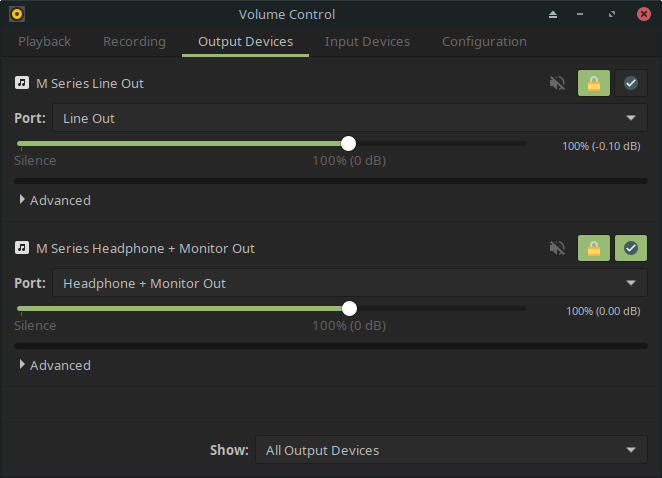 After reboot, the fallback output is always set to "M Series Line Out". I can change it in the Volume Control to "M Series Headphone + Monitor Out", but it doesn't persist after a reboot.
How can I make this change permanent?