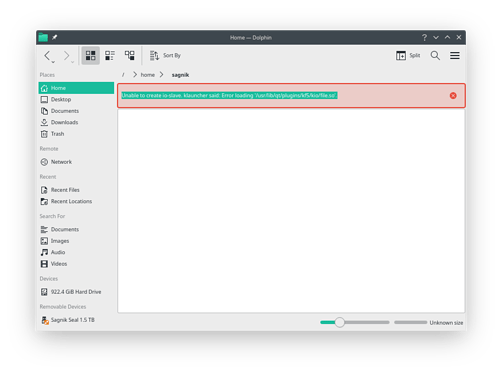 Did you update? You should try a reboot of your device.
Make sure there was no partial update if you did indeed update.
sudo pacman-mirrors -f && sudo pacman -Syyu
Even reinstalling kio could help, then reboot as suggested above.
I am new to manjaro or any arch distro… i updated, and rebooting solved it thank you
I ran sudo pacman-mirrors -f and it is still running after 5 mins what does it do?