Hi Community,
I am using Manajro Gnome and I have upgraded from pacman -Syu today. After the upgrade, I found my app themes are not consistent.
Here are screenshots: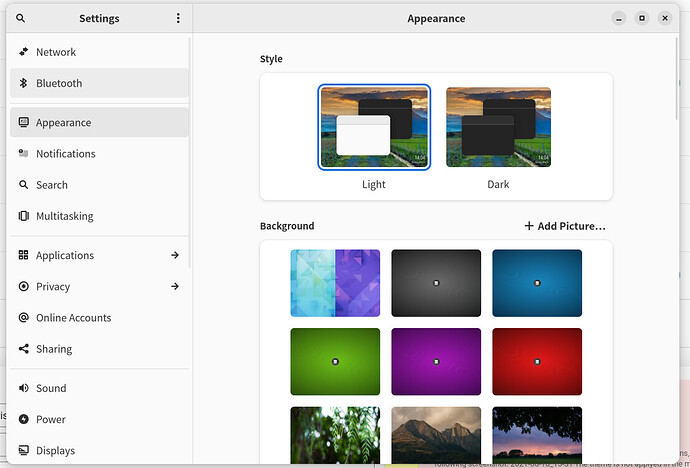 and in my gnome tweaks, the themes are configured as below

and /etc/environment configuration as below
#
# This file is parsed by pam_env module
#
# Syntax: simple "KEY=VAL" pairs on separate lines
#

QT_AUTO_SCREEN_SCALE_FACTOR=1

QT_QPA_PLATFORMTHEME="gnome"

QT_STYLE_OVERRIDE="kvantum"


# Force to use Xwayland backend
# QT_QPA_PLATFORM=xcb

#Not tested: this should disable window decorations
# QT_WAYLAND_DISABLE_WINDOWDECORATION=1

EDITOR=/usr/bin/nano


I have searched the forum, but I haven't figured out what happened here.
Thanks in advance