Hello community,
Another testing branch update with some usual updates for you.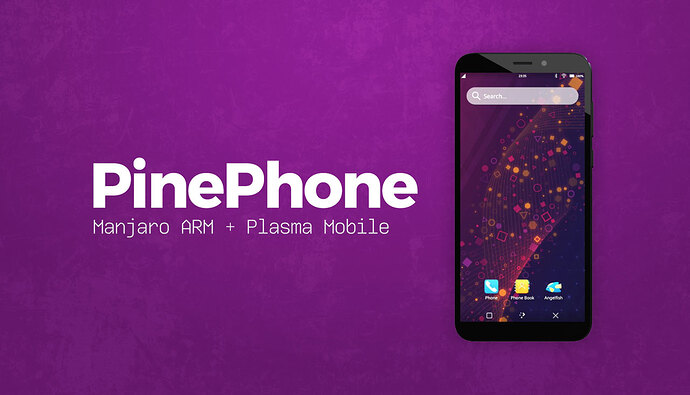 Check out the latest review of Plasma Beta5 on the Pinephone.
Mesa 21.1.5 is out now
More updates to our Breath2 theme
AMDVLK is at 2021.Q3.1
More KDE-Git updates
Other regular upstream updates
Get our latest daily developer images now from Github: Plasma, Gnome, XFCE. You get the latest stable releases of Manjaro from CDN77.
---
Our current supported kernels
linux44 4.4.275
linux49 4.9.275
linux414 4.14.239
linux419 4.19.197
linux54 5.4.132
linux510 5.10.50
linux512 5.12.17
linux513 5.13.2
linux510-rt 5.10.47_rt46
linux511-rt 5.11.4_rt11
Package Updates (Mon Jul 19 08:02:47 CEST 2021)
testing community x86_64: 79 new and 77 removed package(s)
testing core x86_64: 1 new and 1 removed package(s)
testing extra x86_64: 29 new and 28 removed package(s)
testing kde-unstable x86_64: 87 new and 87 removed package(s)
testing multilib x86_64: 10 new and 10 removed package(s)
:: Different overlay package(s) in repository community x86_64

-------------------------------------------------------------------------------
                             PACKAGE           2021-07-17           2021-07-19
-------------------------------------------------------------------------------
                 breath2-icon-themes             1.0.16-1             1.0.17-1
                   breath2-wallpaper             1.0.16-1             1.0.17-1
gnome-shell-extension-desktop-icons-ng           0.18.0-1                 19-1
              gtksourceview-pkgbuild                  4-2       4+1+g69f930f-1
                         linux510-rt       5.10.35_rt39-1       5.10.47_rt46-1
               linux510-rt-acpi_call              1.1.0-1             1.1.0-58
                linux510-rt-bbswitch                0.8-1                0.8-2
             linux510-rt-broadcom-wl       6.30.223.271-1       6.30.223.271-2
                 linux510-rt-headers       5.10.35_rt39-1       5.10.47_rt46-1
            linux510-rt-nvidia-390xx            390.143-1            390.143-2
                  linux510-rt-nvidia          470.42.01-1          470.42.01-2
                   linux510-rt-r8168           8.048.03-1           8.048.03-2
               linux510-rt-rtl8723bu           20210519-1           20210519-2
                linux510-rt-tp_smapi               0.43-1               0.43-2
             linux510-rt-vhba-module           20210418-1           20210418-2
 linux510-rt-virtualbox-host-modules             6.1.22-1             6.1.22-2
                     linux510-rt-zfs              2.0.4-1              2.0.4-2
              plasma5-themes-breath2             1.0.16-1             1.0.17-1
       plasma5-themes-breath2-shells             1.0.16-1             1.0.17-1
                  sddm-breath2-theme             1.0.16-1             1.0.17-1


:: Different sync package(s) in repository community x86_64

-------------------------------------------------------------------------------
                             PACKAGE           2021-07-17           2021-07-19
-------------------------------------------------------------------------------
                      acpi_call-dkms              1.2.1-4              1.2.1-5
                              acpica           20210331-1           20210604-1
                    adapta-gtk-theme          3.95.0.11-1          3.95.0.11-2
                              clamtk               6.11-1               6.13-1
                              curlie              1.6.0-3              1.6.2-1
                         dns-lexicon              3.6.1-1              3.6.1-2
                        emptyepsilon         2021.03.31-1         2021.06.23-1
                              eslint             7.30.0-1             7.31.0-1
                           filezilla             3.54.1-2             3.55.0-1
                              ghidra              9.2.4-1             10.0.1-1
                                giac           1.7.0.19-1           1.7.0.21-1
                            gifsicle               1.92-2               1.93-1
                               gitui             0.16.1-1             0.16.2-1
                              global              6.6.6-1              6.6.7-1
                             gpg-tui              0.7.0-1              0.7.1-1
                              gradle                7.1-1              7.1.1-1
                          gradle-doc                7.1-1              7.1.1-1
                          gradle-src                7.1-1              7.1.1-1
                              grafx2                2.7-3                2.8-1
                           handbrake              1.3.3-6              1.4.0-1
                       handbrake-cli              1.3.3-6              1.4.0-1
                           hyperfine             1.11.0-1             1.11.0-2
                                 inn              2.6.4-2              2.6.4-3
                  interception-tools              0.6.6-1              0.6.7-1
                               istio             1.10.2-1             1.10.3-1
             java-atk-wrapper-common             0.38.0-1             0.38.0-2
            java-atk-wrapper-openjdk             0.38.0-1             0.38.0-2
          java-atk-wrapper-openjdk11             0.38.0-1             0.38.0-2
           java-atk-wrapper-openjdk8             0.38.0-1             0.38.0-2
                            keycloak             14.0.0-2             14.0.0-3
                        libfilezilla             0.28.0-2             0.30.0-1
                                 lxc            1:4.0.9-1           1:4.0.10-1
                               mdcat             0.23.1-1             0.23.2-1
                   modem-manager-gui             0.0.20-1             0.0.20-2
                 nextcloud-app-tasks             0.13.6-2             0.14.0-1
                  nodejs-lts-dubnium            10.24.0-2                    -
                   nodejs-lts-erbium            12.22.0-2            12.22.3-1
                  nodejs-lts-fermium            14.16.0-2            14.17.3-1
                       piping-server              0.8.2-2              0.8.4-1
                            pybind11              2.6.2-2              2.7.0-1
                   python-hypothesis             6.14.2-1             6.14.3-1
                        python-ldap3                2.9-1              2.9.1-1
                    python-pywayland              0.4.4-2              0.4.5-1
                    python-pywlroots             0.14.2-2             0.14.3-1
                     python-tenacity              8.0.0-1              8.0.1-1
                    python-xkbcommon                0.3-2                0.4-1
                   python-xlsxwriter              1.4.3-1              1.4.4-1
                             shutter               0.97-2               0.97-3
                            skaffold             1.27.0-1             1.28.0-1
                           skk-jisyo           20210704-1           20210718-1
                         sweethome3d                6.5-3              6.5.2-1
                    telegram-desktop              2.8.4-3             2.8.11-1
                       ttf-joypixels              6.5.0-1              6.6.0-1
         v2ray-domain-list-community     20210717091509-1     20210718155822-1
                             variety              0.8.5-1              0.8.5-2
                         warzone2100              4.0.1-1              4.1.0-1
                           xournalpp             1.0.20-2              1.1.0-1
                              bottom                    -              0.6.3-2
                                peco                    -             0.5.10-3
                            tealdeer                    -              1.4.1-6


:: Different sync package(s) in repository core x86_64

-------------------------------------------------------------------------------
                             PACKAGE           2021-07-17           2021-07-19
-------------------------------------------------------------------------------
                               gnupg             2.2.28-2             2.2.29-1


:: Different overlay package(s) in repository extra x86_64

-------------------------------------------------------------------------------
                             PACKAGE           2021-07-17           2021-07-19
-------------------------------------------------------------------------------
                       manjaro-hello              0.6.7-1              0.6.7-2


:: Different sync package(s) in repository extra x86_64

-------------------------------------------------------------------------------
                             PACKAGE           2021-07-17           2021-07-19
-------------------------------------------------------------------------------
                              amdvlk          2021.Q2.5-1          2021.Q3.1-1
                                 ant            1.10.10-1            1.10.11-1
                             ant-doc            1.10.10-1            1.10.11-1
                               hwloc              2.4.1-1              2.5.0-1
                         imagemagick            7.1.0.2-2            7.1.0.4-1
                     imagemagick-doc            7.1.0.2-2            7.1.0.4-1
                              kismet         2020_12_R3-5         2021_06_R1-1
                   libva-mesa-driver             21.1.4-1             21.1.5-1
                                mesa             21.1.4-1             21.1.5-1
                          mesa-vdpau             21.1.4-1             21.1.5-1
                              mtools           1:4.0.32-1           1:4.0.33-1
                         opencl-mesa             21.1.4-1             21.1.5-1
                       python-pep517             0.10.0-2             0.11.0-1
                   python-setuptools           1:57.2.0-1           1:57.3.0-1
                   python-virtualenv             20.5.0-1             20.6.0-1
                      python2-pep517             0.10.0-2             0.11.0-1
                  python2-virtualenv             20.5.0-1             20.6.0-1
                 vulkan-extra-layers          1.2.170.0-1          1.2.182.0-1
                  vulkan-extra-tools          1.2.170.0-1          1.2.182.0-1
                      vulkan-headers          1:1.2.183-1          1:1.2.184-1
                   vulkan-icd-loader            1.2.183-1            1.2.184-1
                        vulkan-intel             21.1.4-1             21.1.5-1
                  vulkan-mesa-layers             21.1.4-1             21.1.5-1
                       vulkan-radeon             21.1.4-1             21.1.5-1
                       vulkan-swrast             21.1.4-1             21.1.5-1
                        vulkan-tools            1.2.182-1            1.2.184-1
            vulkan-validation-layers            1.2.182-1            1.2.184-1
                        python-tomli                    -              1.0.4-1


:: Different overlay package(s) in repository kde-unstable x86_64

-------------------------------------------------------------------------------
                             PACKAGE           2021-07-17           2021-07-19
-------------------------------------------------------------------------------
                             akonadi21.04.3.r12521.g4ee31b729-121.04.3.r12527.g78ccf477a-1
                           akregator21.04.3.r6186.gd9965343-121.04.3.r6187.gf56fb990-1
                           alligator  21.06.r6.ga92562e-1  21.06.r7.g9384b0b-1
                           angelfish 21.06.r18.g1b2d7ed-1 21.06.r19.g5a2a9d6-1
                                 ark21.04.3.r4601.gdc40ea15-121.04.3.r4602.g78dc03ab-1
                           bluedevil1:5.22.3.r2268.g87b46065-11:5.22.3.r2269.gfaade374-1
                            bluez-qt5.84.0.r667.g8bebd7c-15.84.0.r668.gba48b66-1
                              bomber21.04.3.r518.gc837d17-121.04.3.r519.g0902c55-1
                             dolphin21.04.3.r6649.g6f632283d-121.04.3.r6654.g7908aff3b-1
                 extra-cmake-modules5.84.0.r3348.ge7d3069-15.84.0.r3349.g95d1808-1
                           granatier21.04.3.r923.g82225d9-121.04.3.r924.ge3d3c9a-1
                            index-fm 1.2.2.r97.g3b785c5-1 1.2.2.r98.g6efbb91-1
                              kalarm21.04.3.r6409.g04b3bb92-121.04.3.r6410.g503c8fd5-1
                                kalk  21.06.r6.g01bce47-1  21.06.r7.gbcb599b-1
                             kalzium21.04.3.r4253.g1481dd2b-121.04.3.r4254.gbad28991-1
                             kapidox5.84.0.r541.gc6803db-15.84.0.r542.g0326b90-1
                              kapman21.04.3.r600.g0c332be-121.04.3.r601.g19d549f-1
                             katomic21.04.3.r914.g02623ed-121.04.3.r916.gac8eb01-1
                             kbackup21.04.3.r380.g4ccaae3-121.04.3.r386.g61a7e6f-1
                           kblackbox21.04.3.r723.g6ca4526-121.04.3.r724.gc63d2e3-1
                             kbounce21.04.3.r801.gf8f667b-121.04.3.r804.g1ff4d8d-1
                           kbreakout21.04.3.r858.g86ab50b-121.04.3.r861.g3613978-1
                       kcalendarcore5.84.0.r1224.gcf3f52ee8-15.84.0.r1226.g92da321bd-1
                              kclock 21.06.r17.g8536da1-1 21.06.r18.gcc14ad5-1
                      kconfigwidgets5.84.0.r598.gd64fdf6-15.84.0.r599.g83a1edf-1
                         kcoreaddons5.84.0.r1246.g9b981389-15.84.0.r1247.gc1eea322-1
                          kdeconnect21.04.3.r3288.g3ba219da-121.04.3.r3289.gac53f3f3-1
                      kdepim-runtime21.04.3.r15146.gf0c467fff-121.04.3.r15147.g4b24843e0-1
                    kdeplasma-addons5.22.3.r8555.gd2ad466df-15.22.3.r8556.gf600a856f-1
                                 kdf21.04.3.r790.gb2a8614-121.04.3.r793.g9b46f31-1
                            kdiamond21.04.3.r666.g7952ebb-121.04.3.r667.g087b030-1
                         kfourinline21.04.3.r977.gdc073b4-121.04.3.r980.gff9f466-1
                                kget21.04.3.r3116.gc75a0da8-121.04.3.r3117.g003064ad-1
                         kgoldrunner21.04.3.r1235.gfb05d40-121.04.3.r1236.gb6c375d-1
                          kguiaddons5.84.0.r379.g3b068cc-15.84.0.r380.g45b830a-1
                            khangman21.04.3.r1562.gd6f7474-121.04.3.r1563.ga228cef-1
                                kigo21.04.3.r519.g79099ee-121.04.3.r520.g08ebecf-1
                            killbots21.04.3.r733.g48676a2-121.04.3.r734.g41654e3-1
                                 kio5.84.0.r4847.g9701d916-15.84.0.r4850.gf0664a0c-1
                          kio-gdrive21.04.3.r561.gb18ab23-121.04.3.r562.g7b06d00-1
                              kiriki21.04.3.r417.gec9e2ef-121.04.3.r418.g6065eb4-1
                         kjobwidgets5.84.0.r369.gf058ddb-15.84.0.r370.g45f58fd-1
                        kjumpingcube21.04.3.r781.g2238a93-121.04.3.r783.g54f2ba1-1
                            klickety21.04.3.r631.g6290ae3-121.04.3.r632.gd6320f6-1
                              klines21.04.3.r752.gd99605c-121.04.3.r753.ga981203-1
                           kmahjongg21.04.3.r1466.g1b677ae-121.04.3.r1467.ge50f3b1-1
                kmail-account-wizard21.04.3.r790.g8a1654a-121.04.3.r791.gd0b9f1a-1
                              kmines21.04.3.r1714.ga739ce9-121.04.3.r1715.g58f37a8-1
                        knavalbattle21.04.3.r1382.ge8afcae-121.04.3.r1384.gdc5a678-1
                           knewstuff5.84.0.r1184.g5bb2707b-15.84.0.r1185.g1b01097c-1
                                kolf21.04.3.r1430.gfb632a5-121.04.3.r1431.g91ecf4f-1
                           kollision21.04.3.r485.gbe33dc3-121.04.3.r486.g3bfd59a-1
                         kolourpaint21.04.3.r2348.g11e1c189-121.04.3.r2349.g5849a5f2-1
                             kompare21.04.3.r1102.gc5cfcde-121.04.3.r1103.g6f0305b-1
                           konqueror21.04.3.r14913.g30aea7bcb-121.04.3.r14917.gd825e73d9-1
                            konquest21.04.3.r890.g38d88bd-121.04.3.r891.g7309631-1
                             kontact21.04.3.r5344.g5d31c898-121.04.3.r5346.ged3f1b15-1
                          korganizer21.04.3.r11404.g83a44d342-121.04.3.r11410.ge4b327b64-1
                           krecorder  21.06.r3.g3976840-1  21.06.r4.g3d6b068-1
                            kreversi21.04.3.r1216.gc9646c1-121.04.3.r1218.g2abe20f-1
                             krunner5.84.0.r644.g80cdc75-15.84.0.r646.ge067c4f-1
                             kshisen21.04.3.r1195.g782afbf-121.04.3.r1197.g448c2ee-1
                          ksnakeduel21.04.3.r797.gc78afdf-121.04.3.r799.gce16717-1
                          kspaceduel21.04.3.r623.g026456a-121.04.3.r625.g4b314f8-1
                            ksquares21.04.3.r511.gd306032-121.04.3.r512.gffc6ab6-1
                         kwallet-pam5.22.3.r249.g11cc88e-15.22.3.r250.g3bdf94a-1
                            kwayland5.84.0.r1097.gba03a44-15.84.0.r1098.g05ded8f-1
                            kweather 21.06.r35.gce3bb20-1 21.06.r36.g8994711-1
                          libakonadi21.04.3.r12521.g4ee31b729-121.04.3.r12527.g78ccf477a-1
                         libkdegames21.04.3.r2181.g4e7bbf7f-121.04.3.r2186.gb4c5b960-1
                        libkmahjongg21.04.3.r453.g0d54bba-121.04.3.r455.g5593450-1
                     libkomparediff221.04.3.r336.g36da81f-121.04.3.r337.g9827753-1
                               lskat21.04.3.r807.gb192c55-121.04.3.r809.g7885937-1
                        markdownpart21.04.3.r76.gcf104d8-121.04.3.r77.g7c86be6-1
                            maui-pix 1.2.2.r58.g2ddca71-1 1.2.2.r59.g5d0378f-1
                            palapeli21.04.3.r1225.gfd17215-121.04.3.r1226.gd3f694b-1
                      plasma-desktop5.22.3.r8544.g424e9b2e4-15.22.3.r8549.g6ef55ef61-1
                    plasma-framework5.84.0.r15915.g2ec68a614-15.84.0.r15917.gead37fb5d-1
                    plasma-phonebook  21.06.r5.g75158f9-1  21.06.r6.gf632a3d-1
                     plasma-settings  21.06.r7.g14efd89-1  21.06.r9.ge10e1e1-1
              plasma-wayland-session5.22.3.r10440.g27704daf4-15.22.3.r10443.g8a1217fc0-1
                    plasma-workspace5.22.3.r10440.g27704daf4-15.22.3.r10443.g8a1217fc0-1
         plasma-workspace-wallpapers5.22.3.r279.g5bf6b8d-15.22.3.r280.ge462299-1
                           spectacle21.04.3.r1131.g2f344ce-121.04.3.r1132.g874b5b0-1
                             svgpart21.04.3.r173.g5e2839c-121.04.3.r174.g4fd95bd-1
                 syntax-highlighting5.84.0.r1629.gc6ba64ee-15.84.0.r1630.ga2bb6f45-1
                               vvave 1.2.2.r52.gc075331-1 1.2.2.r53.g4cdfbe5-1


:: Different sync package(s) in repository multilib x86_64

-------------------------------------------------------------------------------
                             PACKAGE           2021-07-17           2021-07-19
-------------------------------------------------------------------------------
                        lib32-amdvlk          2021.Q2.5-1          2021.Q3.1-1
             lib32-libva-mesa-driver             21.1.4-1             21.1.5-1
                          lib32-mesa             21.1.4-1             21.1.5-1
                    lib32-mesa-vdpau             21.1.4-1             21.1.5-1
                   lib32-opencl-mesa             21.1.4-1             21.1.5-1
             lib32-vulkan-icd-loader            1.2.182-1            1.2.184-1
                  lib32-vulkan-intel             21.1.4-1             21.1.5-1
            lib32-vulkan-mesa-layers             21.1.4-1             21.1.5-1
                 lib32-vulkan-radeon             21.1.4-1             21.1.5-1
      lib32-vulkan-validation-layers            1.2.182-1            1.2.184-1



No issue, everything went smoothly
Yes there was an issue. I was able to resolve it myself.(Please post your solution)
Yes i am currently experiencing an issue due to the update. (Please post about it)
Check if your mirror has already synced: