Hello community,
I am happy to announce another Testing Update. Mostly we have Nvidia, KDE Apps and Firefox-Dev updates with this one.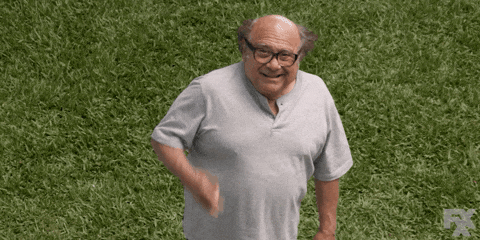 Update news
This update holds the following changes:
Nvidia drivers got extended to 418xx, 430xx and 435xx series
updates to Firefox-Dev and our KDE-Apps
The usual upstream updates
Latest efforts by KDE can be reviewed via our current KDE-Dev ISO or current KDE-Vanilla ISO
Give us the usual feedback and let us know what you think about this update.
---
Current supported Kernels
linux316 3.16.73
linux44 4.4.189 (no legacy nvidia-340 module!)
linux49 4.9.189
linux414 4.14.139
linux419 4.19.67
linux51 5.1.21 [EOL]
linux52 5.2.10-rc1 (as 5.2.9-3) (no catalyst module!)
linux53 5.3-rc5 (not all modules build yet!)
linux419-rt 4.19.50_rt22
linux50-rt 5.0.21_rt16
linux52-rt 5.2.9_rt3
Package Updates (Sat Aug 24 22:25:50 CEST 2019)
testing community x86_64: 236 new and 222 removed package(s)
testing core x86_64: 7 new and 5 removed package(s)
testing extra x86_64: 73 new and 276 removed package(s)
testing multilib x86_64: 6 new and 2 removed package(s)
:: Different overlay package(s) in repository community x86_64

-------------------------------------------------------------------------------
                             PACKAGE           2019-08-23           2019-08-24
-------------------------------------------------------------------------------
                        linux-latest                5.2-3                5.2-4
              linux-latest-acpi_call                5.2-3                5.2-4
               linux-latest-bbswitch                5.2-3                5.2-4
            linux-latest-broadcom-wl                5.2-3                5.2-4
               linux-latest-catalyst                5.2-3                5.2-4
                linux-latest-headers                5.2-3                5.2-4
            linux-latest-ndiswrapper                5.2-3                5.2-4
           linux-latest-nvidia-340xx                5.2-3                5.2-4
           linux-latest-nvidia-390xx                5.2-3                5.2-4
                 linux-latest-nvidia                5.2-3                    -
               linux-latest-nvidiabl                5.2-3                5.2-4
                  linux-latest-r8168                5.2-3                5.2-4
              linux-latest-rt3562sta                5.2-3                5.2-4
              linux-latest-rtl8723bu                5.2-3                5.2-4
               linux-latest-tp_smapi                5.2-3                5.2-4
            linux-latest-vhba-module                5.2-3                5.2-4
linux-latest-virtualbox-guest-modules               5.2-3                5.2-4
linux-latest-virtualbox-host-modules                5.2-3                5.2-4
                    linux-latest-zfs                5.2-3                5.2-4
                  linux419-rt-nvidia           2:430.40-1                    -
                   linux50-rt-nvidia           2:430.40-1                    -
                   linux52-rt-nvidia           2:430.40-1                    -
                      python-py3nvml              0.2.3-1              0.2.3-2
                        grub-vanilla                    -               2.04-2
           linux-latest-nvidia-418xx                    -                5.2-4
           linux-latest-nvidia-430xx                    -                5.2-4
           linux-latest-nvidia-435xx                    -                5.2-4
            linux419-rt-nvidia-418xx                    -             418.88-1
            linux419-rt-nvidia-430xx                    -             430.40-1
            linux419-rt-nvidia-435xx                    -             435.17-1
             linux50-rt-nvidia-418xx                    -             418.88-1
             linux50-rt-nvidia-430xx                    -             430.40-1
             linux50-rt-nvidia-435xx                    -             435.17-1
             linux52-rt-nvidia-418xx                    -             418.88-1
             linux52-rt-nvidia-430xx                    -             430.40-1
             linux52-rt-nvidia-435xx                    -             435.17-1
                 mate-control-center                    -           1.22.1-1.0


:: Different sync package(s) in repository community x86_64

-------------------------------------------------------------------------------
                             PACKAGE           2019-08-23           2019-08-24
-------------------------------------------------------------------------------
                                 ack              3.0.3-1              3.1.0-1
                                 apm              2.4.2-1              2.4.2-2
                             aws-cli           1.16.215-1           1.16.225-1
                              babeld              1.9.0-1              1.9.1-1
                bash-language-server              1.5.6-1              1.5.6-2
                              camlp4               4.08-1               4.08-2
                              camlp5               7.08-2               7.08-3
                               cgrep           6.6.25-161           6.6.25-162
                              consul              1.5.3-1              1.5.3-2
                                 coq              8.9.1-2              8.9.1-3
                             coq-doc              8.9.1-2              8.9.1-3
                              coqide              8.9.1-2              8.9.1-3
                             cryptol             2.7.0-26             2.7.0-28
                             dbeaver              6.1.4-1              6.1.5-1
         dbeaver-plugin-bouncycastle          1.60.0-1 1.61.0.v20190602.1335-1
               dbeaver-plugin-office1.1.50.201907061627-11.1.53.201908191349-1
                 dbeaver-plugin-sshj1.0.33.201907061627-11.0.36.201908191349-1
             dbeaver-plugin-sshj-lib             0.27.1-1             0.27.2-1
           dbeaver-plugin-svg-format1.0.48.201907061627-11.0.51.201908191349-1
                                dune             1.11.1-1             1.11.1-2
                              eslint              6.2.1-1              6.2.2-1
           firefox-developer-edition            69.0b15-1            69.0b16-1
  firefox-developer-edition-i18n-ach            69.0b15-1            69.0b16-1
   firefox-developer-edition-i18n-af            69.0b15-1            69.0b16-1
   firefox-developer-edition-i18n-an            69.0b15-1            69.0b16-1
   firefox-developer-edition-i18n-ar            69.0b15-1            69.0b16-1
  firefox-developer-edition-i18n-ast            69.0b15-1            69.0b16-1
   firefox-developer-edition-i18n-az            69.0b15-1            69.0b16-1
   firefox-developer-edition-i18n-be            69.0b15-1            69.0b16-1
   firefox-developer-edition-i18n-bg            69.0b15-1            69.0b16-1
   firefox-developer-edition-i18n-bn            69.0b15-1            69.0b16-1
   firefox-developer-edition-i18n-br            69.0b15-1            69.0b16-1
   firefox-developer-edition-i18n-bs            69.0b15-1            69.0b16-1
   firefox-developer-edition-i18n-ca            69.0b15-1            69.0b16-1
  firefox-developer-edition-i18n-cak            69.0b15-1            69.0b16-1
   firefox-developer-edition-i18n-cs            69.0b15-1            69.0b16-1
   firefox-developer-edition-i18n-cy            69.0b15-1            69.0b16-1
   firefox-developer-edition-i18n-da            69.0b15-1            69.0b16-1
   firefox-developer-edition-i18n-de            69.0b15-1            69.0b16-1
  firefox-developer-edition-i18n-dsb            69.0b15-1            69.0b16-1
   firefox-developer-edition-i18n-el            69.0b15-1            69.0b16-1
firefox-developer-edition-i18n-en-ca            69.0b15-1            69.0b16-1
firefox-developer-edition-i18n-en-gb            69.0b15-1            69.0b16-1
firefox-developer-edition-i18n-en-us            69.0b15-1            69.0b16-1
   firefox-developer-edition-i18n-eo            69.0b15-1            69.0b16-1
firefox-developer-edition-i18n-es-ar            69.0b15-1            69.0b16-1
firefox-developer-edition-i18n-es-cl            69.0b15-1            69.0b16-1
firefox-developer-edition-i18n-es-es            69.0b15-1            69.0b16-1
firefox-developer-edition-i18n-es-mx            69.0b15-1            69.0b16-1
   firefox-developer-edition-i18n-et            69.0b15-1            69.0b16-1
   firefox-developer-edition-i18n-eu            69.0b15-1            69.0b16-1
   firefox-developer-edition-i18n-fa            69.0b15-1            69.0b16-1
   firefox-developer-edition-i18n-ff            69.0b15-1            69.0b16-1
   firefox-developer-edition-i18n-fi            69.0b15-1            69.0b16-1
   firefox-developer-edition-i18n-fr            69.0b15-1            69.0b16-1
firefox-developer-edition-i18n-fy-nl            69.0b15-1            69.0b16-1
firefox-developer-edition-i18n-ga-ie            69.0b15-1            69.0b16-1
   firefox-developer-edition-i18n-gd            69.0b15-1            69.0b16-1
   firefox-developer-edition-i18n-gl            69.0b15-1            69.0b16-1
   firefox-developer-edition-i18n-gn            69.0b15-1            69.0b16-1
firefox-developer-edition-i18n-gu-in            69.0b15-1            69.0b16-1
   firefox-developer-edition-i18n-he            69.0b15-1            69.0b16-1
firefox-developer-edition-i18n-hi-in            69.0b15-1            69.0b16-1
   firefox-developer-edition-i18n-hr            69.0b15-1            69.0b16-1
  firefox-developer-edition-i18n-hsb            69.0b15-1            69.0b16-1
   firefox-developer-edition-i18n-hu            69.0b15-1            69.0b16-1
firefox-developer-edition-i18n-hy-am            69.0b15-1            69.0b16-1
   firefox-developer-edition-i18n-ia            69.0b15-1            69.0b16-1
   firefox-developer-edition-i18n-id            69.0b15-1            69.0b16-1
   firefox-developer-edition-i18n-is            69.0b15-1            69.0b16-1
   firefox-developer-edition-i18n-it            69.0b15-1            69.0b16-1
   firefox-developer-edition-i18n-ja            69.0b15-1            69.0b16-1
   firefox-developer-edition-i18n-ka            69.0b15-1            69.0b16-1
  firefox-developer-edition-i18n-kab            69.0b15-1            69.0b16-1
   firefox-developer-edition-i18n-kk            69.0b15-1            69.0b16-1
   firefox-developer-edition-i18n-km            69.0b15-1            69.0b16-1
   firefox-developer-edition-i18n-kn            69.0b15-1            69.0b16-1
   firefox-developer-edition-i18n-ko            69.0b15-1            69.0b16-1
  firefox-developer-edition-i18n-lij            69.0b15-1            69.0b16-1
   firefox-developer-edition-i18n-lt            69.0b15-1            69.0b16-1
   firefox-developer-edition-i18n-lv            69.0b15-1            69.0b16-1
   firefox-developer-edition-i18n-mk            69.0b15-1            69.0b16-1
   firefox-developer-edition-i18n-mr            69.0b15-1            69.0b16-1
   firefox-developer-edition-i18n-ms            69.0b15-1            69.0b16-1
   firefox-developer-edition-i18n-my            69.0b15-1            69.0b16-1
firefox-developer-edition-i18n-nb-no            69.0b15-1            69.0b16-1
firefox-developer-edition-i18n-ne-np            69.0b15-1            69.0b16-1
   firefox-developer-edition-i18n-nl            69.0b15-1            69.0b16-1
firefox-developer-edition-i18n-nn-no            69.0b15-1            69.0b16-1
   firefox-developer-edition-i18n-oc            69.0b15-1            69.0b16-1
firefox-developer-edition-i18n-pa-in            69.0b15-1            69.0b16-1
   firefox-developer-edition-i18n-pl            69.0b15-1            69.0b16-1
firefox-developer-edition-i18n-pt-br            69.0b15-1            69.0b16-1
firefox-developer-edition-i18n-pt-pt            69.0b15-1            69.0b16-1
   firefox-developer-edition-i18n-rm            69.0b15-1            69.0b16-1
   firefox-developer-edition-i18n-ro            69.0b15-1            69.0b16-1
   firefox-developer-edition-i18n-ru            69.0b15-1            69.0b16-1
   firefox-developer-edition-i18n-si            69.0b15-1            69.0b16-1
   firefox-developer-edition-i18n-sk            69.0b15-1            69.0b16-1
   firefox-developer-edition-i18n-sl            69.0b15-1            69.0b16-1
  firefox-developer-edition-i18n-son            69.0b15-1            69.0b16-1
   firefox-developer-edition-i18n-sq            69.0b15-1            69.0b16-1
   firefox-developer-edition-i18n-sr            69.0b15-1            69.0b16-1
firefox-developer-edition-i18n-sv-se            69.0b15-1            69.0b16-1
   firefox-developer-edition-i18n-ta            69.0b15-1            69.0b16-1
   firefox-developer-edition-i18n-te            69.0b15-1            69.0b16-1
   firefox-developer-edition-i18n-th            69.0b15-1            69.0b16-1
   firefox-developer-edition-i18n-tr            69.0b15-1            69.0b16-1
   firefox-developer-edition-i18n-uk            69.0b15-1            69.0b16-1
   firefox-developer-edition-i18n-ur            69.0b15-1            69.0b16-1
   firefox-developer-edition-i18n-uz            69.0b15-1            69.0b16-1
   firefox-developer-edition-i18n-vi            69.0b15-1            69.0b16-1
   firefox-developer-edition-i18n-xh            69.0b15-1            69.0b16-1
firefox-developer-edition-i18n-zh-cn            69.0b15-1            69.0b16-1
firefox-developer-edition-i18n-zh-tw            69.0b15-1            69.0b16-1
                           git-annex         7.20190819-4         7.20190819-6
                              gitlab             12.1.6-2             12.2.1-1
               gnome-code-assistance 3.16.1+14+gaad6437-1 3.16.1+14+gaad6437-2
                  haskell-aeson-diff           1.1.0.7-28           1.1.0.7-30
                        haskell-dbus             1.2.7-26             1.2.7-27
                       haskell-extra             1.6.17-7             1.6.18-1
                  haskell-fdo-notify            0.3.1-186            0.3.1-187
                 haskell-filepattern             0.1.1-17             0.1.1-18
                     haskell-githash           0.1.3.1-74           0.1.3.1-75
                      haskell-hakyll          4.12.5.2-72          4.12.5.2-74
                 haskell-hledger-lib            1.14.1-42            1.14.1-43
                       haskell-hpack            0.31.2-52            0.31.2-53
                       haskell-ipynb               0.1-58               0.1-60
                    haskell-mustache            2.3.0-215            2.3.0-216
             haskell-optparse-simple           0.1.1.2-43           0.1.1.2-44
                      haskell-pantry           0.1.1.1-10           0.1.1.1-11
                         haskell-sbv               8.3-15               8.3-17
                       haskell-shake            0.18.3-16            0.18.3-17
                        haskell-yaml          0.11.1.0-11           0.11.1.1-1
                       haskell-yesod            1.6.0-322            1.6.0-323
                             hindent              5.3.1-8              5.3.1-9
                             hledger            1.14.2-48            1.14.2-49
                         hledger-api             1.14-108             1.14-109
                          hledger-ui            1.14.2-59            1.14.2-60
                         hledger-web           1.14.1-121           1.14.1-123
                               hlint            2.1.14-55            2.1.14-57
                              hoogle          5.0.17.10-6          5.0.17.10-7
                      hopenpgp-tools            0.21.3-82            0.21.3-83
                                jmol           14.29.49-1           14.29.52-1
                               jsmol           14.29.49-1           14.29.52-1
                          kio-gdrive              1.2.6-1              1.2.6-2
                            kmymoney              5.0.5-1              5.0.6-1
                                kube              0.7.0-3              0.7.0-4
                             labplot                2.6-2                2.6-3
                             mathjax              2.7.5-1              2.7.6-1
                              menhir           20190626-2           20190626-3
                              merlin              3.3.2-1              3.3.2-2
                              nodejs            11.15.0-1             12.9.0-1
                            normaliz              3.7.4-1              3.7.4-2
                        ocaml-biniou              1.2.1-1              1.2.1-2
                   ocaml-easy-format              1.3.1-4              1.3.1-5
                       ocaml-findlib              1.8.1-2              1.8.1-3
                        ocaml-lablgl               1.06-2               1.06-3
                           ocaml-num                1.2-2                1.2-3
                        ocaml-yojson              1.4.1-5              1.4.1-6
                                opam              2.0.5-3              2.0.5-4
                              pandoc             2.7.3-26             2.7.3-28
                     pandoc-citeproc            0.16.2-93            0.16.2-95
                     pandoc-crossref           0.3.4.1-75           0.3.4.1-77
                    perl-test-simple           1.302166-1           1.302167-1
                          primecount                4.8-1                5.0-1
                        python-boto3            1.9.205-1            1.9.215-1
                     python-botocore           1.12.205-1           1.12.215-1
                python-elasticsearch              7.0.3-1              7.0.4-1
                      python-etesync              0.9.1-1              0.9.2-1
                   python-hypothesis             4.33.1-1             4.34.0-1
                 python-openstacksdk             0.32.0-1             0.33.0-1
                      python-pikepdf              1.6.0-2              1.6.1-1
                       python-pyodbc             4.0.26-1             4.0.27-1
                      python-pyscard              1.9.7-2              1.9.9-1
                  python-pysol_cards              0.8.5-1              0.8.6-1
                   python-xlsxwriter              1.1.8-1              1.1.9-1
                       python2-boto3            1.9.205-1            1.9.215-1
                    python2-botocore           1.12.205-1           1.12.215-1
               python2-elasticsearch              7.0.3-1              7.0.4-1
                  python2-hypothesis             4.33.1-1             4.34.0-1
                python2-openstacksdk             0.32.0-1             0.33.0-1
                      python2-pyodbc             4.0.26-1             4.0.27-1
                python2-pythondialog              3.4.0-2                    -
                  python2-xlsxwriter              1.1.8-1              1.1.9-1
                            sagemath                8.8-3                8.8-4
                    sagemath-jupyter                8.8-3                8.8-4
                          shellcheck              0.7.0-9             0.7.0-11
                                sink              0.7.0-3              0.7.0-4
                               smb4k              3.0.1-1              3.0.2-1
                               stack             2.1.3-11             2.1.3-13
                     stylish-haskell            0.9.2.2-3            0.9.2.2-4
                      tamarin-prover            1.4.1-134            1.4.1-135
                             vagrant              2.2.5-1              2.2.5-2
                              wcslib                6.3-1                6.4-1
                              xmobar            0.29.5-43            0.29.5-44
                     yubikey-manager              3.0.0-4              3.1.0-1
                  yubikey-manager-qt              1.1.2-1              1.1.3-1
                             zanshin              0.5.0-10.5.0+179+g074d2c34-1
                        haskell-hosc                    -               0.17-1
                   haskell-microspec                    -            0.2.1.3-1
              kconfig-hardened-check                    -              0.5.2-1
                        python-tftpy                    -              0.8.0-1
                         tidalcycles                    -              1.4.0-1


:: Different overlay package(s) in repository core x86_64

-------------------------------------------------------------------------------
                             PACKAGE           2019-08-23           2019-08-24
-------------------------------------------------------------------------------
                             linux52              5.2.9-2              5.2.9-3
                     linux52-headers              5.2.9-2              5.2.9-3
                             mhwd-db              0.6.3-6              0.6.3-9
                         mhwd-nvidia           2:430.40-1                    -
                   mhwd-nvidia-418xx                    -             418.88-1
                   mhwd-nvidia-430xx                    -             430.40-1
                   mhwd-nvidia-435xx                    -             435.17-1


:: Different sync package(s) in repository core x86_64

-------------------------------------------------------------------------------
                             PACKAGE           2019-08-23           2019-08-24
-------------------------------------------------------------------------------
                          libnghttp2             1.39.1-1             1.39.2-1


:: Different overlay package(s) in repository extra x86_64

-------------------------------------------------------------------------------
                             PACKAGE           2019-08-23           2019-08-24
-------------------------------------------------------------------------------
                             akonadi            19.08.0-1                    -
                    akonadi-calendar            19.08.0-1                    -
              akonadi-calendar-tools            19.08.0-1                    -
                    akonadi-contacts            19.08.0-1                    -
               akonadi-import-wizard            19.08.0-1                    -
                        akonadi-mime            19.08.0-1                    -
                       akonadi-notes            19.08.0-1                    -
                      akonadi-search            19.08.0-1                    -
                      akonadiconsole            19.08.0-1                    -
                           akregator            19.08.0-1                    -
                            analitza            19.08.0-1                    -
                                 ark            19.08.0-1                    -
                          artikulate            19.08.0-1                    -
                         audiocd-kio            19.08.0-1                    -
                       baloo-widgets            19.08.0-1                    -
                             blinken            19.08.0-1                    -
                              bomber            19.08.0-1                    -
                                bovo            19.08.0-1                    -
                           calamares             3.2.11-1           3.2.12.1-2
               calamares-git 3.2.13.r6444.07dd0e832-1 3.2.13.r6458.ab986233c-1
                     calendarsupport            19.08.0-1                    -
                              cantor            19.08.0-1                    -
                            cervisia            19.08.0-1                    -
                             dolphin            19.08.0-2                    -
                     dolphin-plugins            19.08.0-1                    -
                              dragon            19.08.0-1                    -
                          eventviews            19.08.0-1                    -
                        ffmpegthumbs            19.08.0-1                    -
                           filelight            19.08.0-1                    -
                           granatier            19.08.0-1                    -
                     grantlee-editor            19.08.0-1                    -
                       grantleetheme            19.08.0-1                    -
                            gwenview            19.08.0-1                    -
                     incidenceeditor            19.08.0-1                    -
                                 juk            19.08.0-1                    -
                                 k3b          1:19.08.0-1                    -
               kaccounts-integration            19.08.0-1                    -
                 kaccounts-providers            19.08.0-1                    -
                        kaddressbook            19.08.0-1                    -
                             kajongg            19.08.0-1                    -
                              kalarm            19.08.0-1                    -
                           kalarmcal            19.08.0-1                    -
                            kalgebra            19.08.0-1                    -
                             kalzium            19.08.0-1                    -
                              kamera            19.08.0-1                    -
                              kamoso            19.08.0-1                    -
                            kanagram            19.08.0-1                    -
                              kapman            19.08.0-1                    -
                        kapptemplate            19.08.0-1                    -
                                kate            19.08.0-2                    -
                             katomic            19.08.0-1                    -
                             kbackup            19.08.0-1                    -
                           kblackbox            19.08.0-1                    -
                             kblocks            19.08.0-1                    -
                               kblog            19.08.0-1                    -
                             kbounce            19.08.0-1                    -
                           kbreakout            19.08.0-1                    -
                              kbruch            19.08.0-1                    -
                         kcachegrind            19.08.0-1                    -
                  kcachegrind-common            19.08.0-1                    -
                               kcalc            19.08.0-1                    -
                            kcalcore            19.08.0-1                    -
                           kcalutils            19.08.0-1                    -
                         kcharselect            19.08.0-1                    -
                       kcolorchooser            19.08.0-1                    -
                           kcontacts            19.08.0-1                    -
                               kcron            19.08.0-1                    -
                                kdav            19.08.0-1                    -
                     kde-dev-scripts            19.08.0-1                    -
                       kde-dev-utils            19.08.0-1                    -
                      kdebugsettings            19.08.0-1                    -
                         kdeedu-data            19.08.0-1                    -
              kdegraphics-mobipocket            19.08.0-1                    -
            kdegraphics-thumbnailers            19.08.0-1                    -
              kdenetwork-filesharing            19.08.0-1                    -
                            kdenlive            19.08.0-2                    -
                       kdepim-addons            19.08.0-1                    -
                    kdepim-apps-libs            19.08.0-1                    -
                      kdepim-runtime            19.08.0-2                    -
                    kdesdk-kioslaves            19.08.0-1                    -
                 kdesdk-thumbnailers            19.08.0-1                    -
                                 kdf            19.08.0-1                    -
                             kdialog            19.08.0-1                    -
                            kdiamond            19.08.0-1                    -
                      keditbookmarks            19.08.0-1                    -
                               kfind            19.08.0-1                    -
                             kfloppy            19.08.0-1                    -
                         kfourinline            19.08.0-1                    -
                          kgeography            19.08.0-1                    -
                                kget            19.08.0-1                    -
                         kgoldrunner            19.08.0-1                    -
                                kgpg            19.08.0-1                    -
                            khangman            19.08.0-1                    -
                         khelpcenter            19.08.0-1                    -
                 kidentitymanagement            19.08.0-1                    -
                                 kig            19.08.0-1                    -
                                kigo            19.08.0-1                    -
                            killbots            19.08.0-1                    -
                     kimagemapeditor            19.08.0-1                    -
                               kimap            19.08.0-1                    -
                          kio-extras            19.08.0-1                    -
                        kipi-plugins            19.08.0-1                    -
                    kirigami-gallery            19.08.0-1                    -
                              kiriki            19.08.0-1                    -
                               kiten            19.08.0-1                    -
                          kitinerary            19.08.0-1                    -
                        kjumpingcube            19.08.0-1                    -
                               kldap            19.08.0-1                    -
                           kleopatra            19.08.0-1                    -
                            klettres            19.08.0-1                    -
                            klickety            19.08.0-1                    -
                              klines            19.08.0-1                    -
                                kmag            19.08.0-1                    -
                           kmahjongg            19.08.0-1                    -
                               kmail            19.08.0-1                    -
                kmail-account-wizard            19.08.0-1                    -
                      kmailtransport            19.08.0-1                    -
                               kmbox            19.08.0-1                    -
                               kmime            19.08.0-1                    -
                              kmines            19.08.0-1                    -
                                kmix            19.08.0-1                    -
                          kmousetool            19.08.0-1                    -
                              kmouth            19.08.0-1                    -
                              kmplot            19.08.0-1                    -
                        knavalbattle            19.08.0-1                    -
                            knetwalk            19.08.0-1                    -
                             knights            19.08.0-1                    -
                              knotes            19.08.0-1                    -
                                kolf            19.08.0-1                    -
                           kollision            19.08.0-1                    -
                         kolourpaint            19.08.0-1                    -
                             kompare            19.08.0-1                    -
                           konqueror            19.08.0-1                    -
                            konquest            19.08.0-1                    -
                             konsole            19.08.0-1                    -
                             kontact            19.08.0-1                    -
                    kontactinterface            19.08.0-1                    -
                              kopete            19.08.0-1                    -
                          korganizer            19.08.0-1                    -
                           kpatience            19.08.0-1                    -
                        kpimtextedit            19.08.0-1                    -
                             kpkpass            19.08.0-1                    -
                      kqtquickcharts            19.08.0-1                    -
                                krdc            19.08.0-1                    -
                            kreversi            19.08.0-1                    -
                                krfb            19.08.0-2                    -
                  kross-interpreters            19.08.0-1                    -
                              kruler            19.08.0-1                    -
                             kshisen            19.08.0-1                    -
                               ksirk            19.08.0-1                    -
                               ksmtp            19.08.0-1                    -
                          ksnakeduel            19.08.0-1                    -
                          kspaceduel            19.08.0-1                    -
                            ksquares            19.08.0-1                    -
                             ksudoku            19.08.0-1                    -
                          ksystemlog            19.08.0-1                    -
                            kteatime            19.08.0-1                    -
                              ktimer            19.08.0-1                    -
                               ktnef            19.08.0-1                    -
                              ktouch            19.08.0-1                    -
                          ktuberling            19.08.0-1                    -
                             kturtle            19.08.0-1                    -
                             kubrick            19.08.0-1                    -
                      kwalletmanager            19.08.0-1                    -
                               kwave            19.08.0-1                    -
                           kwordquiz            19.08.0-1                    -
                              kwrite            19.08.0-2                    -
                          libakonadi            19.08.0-1                    -
                         libgravatar            19.08.0-1                    -
                            libkcddb            19.08.0-1                    -
                     libkcompactdisc            19.08.0-1                    -
                           libkdcraw            19.08.0-1                    -
                         libkdegames            19.08.0-1                    -
                           libkdepim            19.08.0-1                    -
                  libkeduvocdocument            19.08.0-1                    -
                           libkexiv2            19.08.0-1                    -
                            libkgapi            19.08.0-1                    -
                          libkgeomap            19.08.0-1                    -
                             libkipi            19.08.0-1                    -
                             libkleo            19.08.0-1                    -
                        libkmahjongg            19.08.0-1                    -
                     libkomparediff2            19.08.0-1                    -
                            libksane            19.08.0-1                    -
                           libksieve            19.08.0-1                    -
                     linux316-nvidia           2:430.40-2                    -
                     linux414-nvidia           2:430.40-1                    -
                     linux419-nvidia           2:430.40-1                    -
                      linux44-nvidia           2:430.40-1                    -
                      linux49-nvidia           2:430.40-1                    -
                      linux51-nvidia           2:430.40-1                    -
                      linux52-nvidia           2:430.40-2                    -
                      linux53-nvidia         2:430.40-0.6                    -
                            lokalize            19.08.0-1                    -
                               lskat            19.08.0-1                    -
                          mailcommon            19.08.0-1                    -
                        mailimporter            19.08.0-1                    -
                              marble            19.08.0-1                    -
                       marble-common            19.08.0-1                    -
                           marble-qt            19.08.0-1                    -
                       mbox-importer            19.08.0-1                    -
                          messagelib            19.08.0-1                    -
                              minuet            19.08.0-1                    -
                        nvidia-utils           2:430.40-1                    -
                              okular            19.08.0-1                    -
                       opencl-nvidia           2:430.40-1                    -
                            palapeli            19.08.0-1                    -
                              parley            19.08.0-1                    -
                               picmi            19.08.0-1                    -
                   pim-data-exporter            19.08.0-1                    -
                    pim-sieve-editor            19.08.0-1                    -
                           pimcommon            19.08.0-1                    -
                               poxml            19.08.0-1                    -
                       print-manager            19.08.0-1                    -
                         qcachegrind            19.08.0-1                    -
                                rocs            19.08.0-1                    -
            signon-kwallet-extension            19.08.0-1                    -
                           spectacle            19.08.0-1                    -
                                step            19.08.0-1                    -
                             svgpart            19.08.0-1                    -
                             sweeper            19.08.0-1                    -
          telepathy-kde-accounts-kcm            19.08.0-1                    -
              telepathy-kde-approver            19.08.0-1                    -
          telepathy-kde-auth-handler            19.08.0-1                    -
               telepathy-kde-call-ui            19.08.0-1                    -
      telepathy-kde-common-internals            19.08.0-1                    -
          telepathy-kde-contact-list            19.08.0-1                    -
        telepathy-kde-contact-runner            19.08.0-1                    -
       telepathy-kde-desktop-applets            19.08.0-1                    -
  telepathy-kde-filetransfer-handler            19.08.0-1                    -
    telepathy-kde-integration-module            19.08.0-1                    -
             telepathy-kde-send-file            19.08.0-1                    -
               telepathy-kde-text-ui            19.08.0-1                    -
                            umbrello            19.08.0-1                    -
                             yakuake            19.08.0-1                    -
                    zeroconf-ioslave            19.08.0-1                    -
               linux316-nvidia-418xx                    -             418.88-2
               linux316-nvidia-430xx                    -             430.40-4
               linux316-nvidia-435xx                    -             435.17-2
               linux414-nvidia-418xx                    -             418.88-2
               linux414-nvidia-430xx                    -             430.40-4
               linux414-nvidia-435xx                    -             435.17-2
               linux419-nvidia-418xx                    -             418.88-2
               linux419-nvidia-430xx                    -             430.40-4
               linux419-nvidia-435xx                    -             435.17-2
                linux44-nvidia-418xx                    -             418.88-2
                linux44-nvidia-430xx                    -             430.40-4
                linux44-nvidia-435xx                    -             435.17-2
                linux49-nvidia-418xx                    -             418.88-2
                linux49-nvidia-430xx                    -             430.40-4
                linux49-nvidia-435xx                    -             435.17-2
                linux51-nvidia-418xx                    -             418.88-2
                linux51-nvidia-430xx                    -             430.40-4
                linux51-nvidia-435xx                    -             435.17-2
                linux52-nvidia-418xx                    -             418.88-2
                linux52-nvidia-430xx                    -             430.40-4
                linux52-nvidia-435xx                    -             435.17-2
                linux53-nvidia-418xx                    -           418.88-0.2
                linux53-nvidia-430xx                    -           430.40-0.4
                linux53-nvidia-435xx                    -           435.17-0.2
                  nvidia-418xx-utils                    -             418.88-1
                  nvidia-430xx-utils                    -             430.40-1
                  nvidia-435xx-utils                    -             435.17-1
                 opencl-nvidia-418xx                    -             418.88-1
                 opencl-nvidia-430xx                    -             430.40-1
                 opencl-nvidia-435xx                    -             435.17-1


:: Different sync package(s) in repository extra x86_64

-------------------------------------------------------------------------------
                             PACKAGE           2019-08-23           2019-08-24
-------------------------------------------------------------------------------
                             akonadi            19.04.3-2            19.08.0-1
                    akonadi-calendar            19.04.3-1            19.08.0-1
              akonadi-calendar-tools            19.04.3-1            19.08.0-1
                    akonadi-contacts            19.04.3-1            19.08.0-1
               akonadi-import-wizard            19.04.3-1            19.08.0-1
                        akonadi-mime            19.04.3-1            19.08.0-1
                       akonadi-notes            19.04.3-1            19.08.0-1
                      akonadi-search            19.04.3-1            19.08.0-1
                      akonadiconsole            19.04.3-1            19.08.0-1
                           akregator            19.04.3-1            19.08.0-1
                            analitza            19.04.3-1            19.08.0-1
                                 ark            19.04.3-1            19.08.0-1
                          artikulate            19.04.3-1            19.08.0-1
                         audiocd-kio            19.04.3-1            19.08.0-1
                       baloo-widgets            19.04.3-1            19.08.0-1
                             blinken            19.04.3-1            19.08.0-1
                              bomber            19.04.3-1            19.08.0-1
                                bovo            19.04.3-1            19.08.0-1
                     calendarsupport            19.04.3-1            19.08.0-1
                       calligra-plan              3.1.0-1              3.1.0-2
                              cantor            19.04.3-1            19.08.0-1
                            cervisia            19.04.3-1            19.08.0-1
                             digikam              6.2.0-1              6.2.0-2
                             dolphin            19.04.3-1            19.08.0-2
                     dolphin-plugins            19.04.3-1            19.08.0-1
                              dragon            19.04.3-1            19.08.0-1
                          eventviews            19.04.3-1            19.08.0-1
                        ffmpegthumbs            19.04.3-1            19.08.0-1
                           filelight            19.04.3-1            19.08.0-1
                                gimp            2.10.12-1            2.10.12-2
                           granatier            19.04.3-1            19.08.0-1
                     grantlee-editor            19.04.3-1            19.08.0-1
                       grantleetheme            19.04.3-1            19.08.0-1
                            graphviz            2.40.1-18            2.40.1-19
                            gwenview            19.04.3-1            19.08.0-1
                                ibus             1.5.20-2             1.5.21-1
                     incidenceeditor            19.04.3-1            19.08.0-1
                                 juk            19.04.3-1            19.08.0-1
                                 k3b          1:19.04.3-1          1:19.08.0-1
               kaccounts-integration            19.04.3-1            19.08.0-1
                 kaccounts-providers            19.04.3-1            19.08.0-1
                        kaddressbook            19.04.3-1            19.08.0-1
                             kajongg            19.04.3-1            19.08.0-1
                              kalarm            19.04.3-1            19.08.0-1
                           kalarmcal            19.04.3-1            19.08.0-1
                            kalgebra            19.04.3-1            19.08.0-1
                             kalzium            19.04.3-1            19.08.0-1
                              kamera            19.04.3-1            19.08.0-1
                              kamoso            19.04.3-1            19.08.0-1
                            kanagram            19.04.3-1            19.08.0-1
                              kapman            19.04.3-1            19.08.0-1
                        kapptemplate            19.04.3-1            19.08.0-1
                                kate            19.04.3-1            19.08.0-2
                             katomic            19.04.3-1            19.08.0-1
                             kbackup            19.04.3-1            19.08.0-1
                           kblackbox            19.04.3-1            19.08.0-1
                             kblocks            19.04.3-1            19.08.0-1
                               kblog            19.04.3-1            19.08.0-1
                             kbounce            19.04.3-1            19.08.0-1
                           kbreakout            19.04.3-1            19.08.0-1
                              kbruch            19.04.3-1            19.08.0-1
                         kcachegrind            19.04.3-1            19.08.0-1
                  kcachegrind-common            19.04.3-1            19.08.0-1
                               kcalc            19.04.3-1            19.08.0-1
                            kcalcore            19.04.3-1            19.08.0-2
                           kcalutils            19.04.3-1            19.08.0-1
                         kcharselect            19.04.3-1            19.08.0-1
                       kcolorchooser            19.04.3-1            19.08.0-1
                           kcontacts            19.04.3-1            19.08.0-1
                               kcron            19.04.3-1            19.08.0-1
                                kdav            19.04.3-1            19.08.0-1
               kde-applications-meta              19.04-1              19.08-1
                     kde-dev-scripts            19.04.3-1            19.08.0-1
                       kde-dev-utils            19.04.3-1            19.08.0-1
               kdeaccessibility-meta              19.04-1              19.08-1
                       kdeadmin-meta              19.04-1              19.08-1
                        kdebase-meta              19.04-1              19.08-1
                      kdebugsettings            19.04.3-1            19.08.0-1
                         kdeedu-data            19.04.3-1            19.08.0-1
                         kdeedu-meta              19.04-1              19.08-1
                       kdegames-meta              19.04-1              19.08-1
                    kdegraphics-meta              19.04-1              19.08-1
              kdegraphics-mobipocket            19.04.3-1            19.08.0-1
            kdegraphics-thumbnailers            19.04.3-1            19.08.0-1
                  kdemultimedia-meta              19.04-1              19.08-1
              kdenetwork-filesharing            19.04.3-1            19.08.0-1
                     kdenetwork-meta              19.04-1              19.08-1
                            kdenlive            19.04.3-1            19.08.0-2
                       kdepim-addons            19.04.3-1            19.08.0-1
                    kdepim-apps-libs            19.04.3-1            19.08.0-1
                         kdepim-meta              19.04-1              19.08-1
                      kdepim-runtime            19.04.3-2            19.08.0-2
                    kdesdk-kioslaves            19.04.3-1            19.08.0-1
                         kdesdk-meta              19.04-1              19.08-1
                 kdesdk-thumbnailers            19.04.3-1            19.08.0-1
                       kdeutils-meta              19.04-1              19.08-1
                      kdewebdev-meta              19.04-1              19.08-1
                                 kdf            19.04.3-1            19.08.0-1
                             kdialog            19.04.3-1            19.08.0-1
                            kdiamond            19.04.3-1            19.08.0-1
                      keditbookmarks            19.04.3-1            19.08.0-1
                               kfind            19.04.3-1            19.08.0-1
                             kfloppy            19.04.3-1            19.08.0-1
                         kfourinline            19.04.3-1            19.08.0-1
                          kgeography            19.04.3-1            19.08.0-1
                                kget            19.04.3-1            19.08.0-1
                         kgoldrunner            19.04.3-1            19.08.0-1
                                kgpg            19.04.3-1            19.08.0-1
                            khangman            19.04.3-1            19.08.0-1
                         khelpcenter            19.04.3-1            19.08.0-1
                 kidentitymanagement            19.04.3-1            19.08.0-1
                                 kig            19.04.3-1            19.08.0-1
                                kigo            19.04.3-1            19.08.0-1
                            killbots            19.04.3-1            19.08.0-1
                     kimagemapeditor            19.04.3-1            19.08.0-1
                               kimap            19.04.3-1            19.08.0-1
                          kio-extras            19.04.3-1            19.08.0-1
                        kipi-plugins              5.9.1-2            19.08.0-1
                    kirigami-gallery            19.04.3-1            19.08.0-1
                              kiriki            19.04.3-1            19.08.0-1
                               kiten            19.04.3-1            19.08.0-1
                          kitinerary            19.04.3-2            19.08.0-2
                        kjumpingcube            19.04.3-1            19.08.0-1
                               kldap            19.04.3-1            19.08.0-1
                           kleopatra            19.04.3-1            19.08.0-1
                            klettres            19.04.3-1            19.08.0-1
                            klickety            19.04.3-1            19.08.0-1
                              klines            19.04.3-1            19.08.0-1
                                kmag            19.04.3-1            19.08.0-1
                           kmahjongg            19.04.3-1            19.08.0-1
                               kmail            19.04.3-1            19.08.0-1
                kmail-account-wizard            19.04.3-1            19.08.0-1
                      kmailtransport            19.04.3-1            19.08.0-1
                               kmbox            19.04.3-1            19.08.0-1
                               kmime            19.04.3-1            19.08.0-1
                              kmines            19.04.3-1            19.08.0-1
                                kmix            19.04.3-1            19.08.0-1
                          kmousetool            19.04.3-1            19.08.0-1
                              kmouth            19.04.3-1            19.08.0-1
                              kmplot            19.04.3-1            19.08.0-1
                        knavalbattle            19.04.3-1            19.08.0-1
                            knetwalk            19.04.3-1            19.08.0-1
                             knights            19.04.3-1            19.08.0-1
                              knotes            19.04.3-1            19.08.0-1
                                kolf            19.04.3-1            19.08.0-1
                           kollision            19.04.3-1            19.08.0-1
                         kolourpaint            19.04.3-1            19.08.0-1
                             kompare            19.04.3-1            19.08.0-1
                           konqueror            19.04.3-1            19.08.0-1
                            konquest            19.04.3-1            19.08.0-1
                             konsole            19.04.3-1            19.08.0-1
                             kontact            19.04.3-1            19.08.0-1
                    kontactinterface            19.04.3-1            19.08.0-1
                              kopete            19.04.3-1            19.08.0-1
                          korganizer            19.04.3-1            19.08.0-1
                           kpatience            19.04.3-1            19.08.0-1
                        kpimtextedit            19.04.3-1            19.08.0-1
                             kpkpass            19.04.3-1            19.08.0-1
                      kqtquickcharts            19.04.3-1            19.08.0-1
                                krdc            19.04.3-1            19.08.0-1
                            kreversi            19.04.3-1            19.08.0-1
                                krfb            19.04.3-1            19.08.0-2
                  kross-interpreters            19.04.3-1            19.08.0-1
                              kruler            19.04.3-1            19.08.0-1
                             kshisen            19.04.3-1            19.08.0-1
                               ksirk            19.04.3-1            19.08.0-1
                               ksmtp            19.04.3-1            19.08.0-1
                          ksnakeduel            19.04.3-1            19.08.0-1
                          kspaceduel            19.04.3-1            19.08.0-1
                            ksquares            19.04.3-1            19.08.0-1
                             ksudoku            19.04.3-1            19.08.0-1
                          ksystemlog            19.04.3-1            19.08.0-1
                            kteatime            19.04.3-1            19.08.0-1
                              ktimer            19.04.3-1            19.08.0-1
                               ktnef            19.04.3-1            19.08.0-1
                              ktouch            19.04.3-1            19.08.0-1
                          ktuberling            19.04.3-1            19.08.0-1
                             kturtle            19.04.3-1            19.08.0-1
                             kubrick            19.04.3-1            19.08.0-1
                      kwalletmanager            19.04.3-1            19.08.0-1
                               kwave            19.04.3-1            19.08.0-1
                            kwayland             5.61.0-1             5.61.0-2
                           kwordquiz            19.04.3-1            19.08.0-1
                              kwrite            19.04.3-1            19.08.0-2
                            lablgtk2             2.18.8-1             2.18.8-2
                          libakonadi            19.04.3-2            19.08.0-1
                         libgravatar            19.04.3-1            19.08.0-1
                             libibus             1.5.20-2             1.5.21-1
                            libkcddb            19.04.3-1            19.08.0-1
                     libkcompactdisc            19.04.3-1            19.08.0-1
                           libkdcraw            19.04.3-1            19.08.0-1
                         libkdegames            19.04.3-1            19.08.0-1
                           libkdepim            19.04.3-1            19.08.0-1
                  libkeduvocdocument            19.04.3-1            19.08.0-1
                           libkexiv2            19.04.3-1            19.08.0-1
                            libkgapi            19.04.3-1            19.08.0-1
                          libkgeomap            19.04.3-1            19.08.0-1
                             libkipi            19.04.3-1            19.08.0-1
                             libkleo            19.04.3-1            19.08.0-1
                        libkmahjongg            19.04.3-1            19.08.0-1
                     libkomparediff2            19.04.3-1            19.08.0-1
                            libksane            19.04.3-1            19.08.0-1
                           libksieve            19.04.3-1            19.08.0-1
                              libraw             0.19.4-1             0.19.5-1
                                llvm              8.0.1-2              8.0.1-3
                           llvm-libs              8.0.1-2              8.0.1-3
                          llvm-ocaml              8.0.1-2              8.0.1-3
                            lokalize            19.04.3-1            19.08.0-1
                               lskat            19.04.3-1            19.08.0-1
                          mailcommon            19.04.3-1            19.08.0-1
                        mailimporter            19.04.3-1            19.08.0-1
                              marble            19.04.3-2            19.08.0-1
                       marble-common            19.04.3-2            19.08.0-1
                           marble-qt            19.04.3-2            19.08.0-1
                              maxima             5.43.0-2             5.43.0-3
                       mbox-importer            19.04.3-1            19.08.0-1
                          messagelib            19.04.3-1            19.08.0-1
                              minuet            19.04.3-1            19.08.0-1
                             nghttp2             1.39.1-1             1.39.2-1
                               ocaml             4.08.0-2             4.08.1-1
                 ocaml-compiler-libs             4.08.0-2             4.08.1-1
                        ocaml-ctypes             0.14.0-3             0.14.0-4
                      ocaml-integers              0.3.0-1              0.3.0-2
                        ocaml-result                1.3-3                1.4-1
                         ocaml-topkg              0.9.1-3              1.0.1-1
                          ocamlbuild             0.14.0-3             0.14.0-4
                              okular            19.04.3-1            19.08.0-1
                            palapeli            19.04.3-1            19.08.0-1
                              parley            19.04.3-1            19.08.0-1
                          perl-error            0.17027-2            0.17028-1
                               picmi            19.04.3-1            19.08.0-1
                   pim-data-exporter            19.04.3-1            19.08.0-1
                    pim-sieve-editor            19.04.3-1            19.08.0-1
                           pimcommon            19.04.3-1            19.08.0-1
                               poxml            19.04.3-1            19.08.0-1
                       print-manager            19.04.3-1            19.08.0-1
                         qcachegrind            19.04.3-1            19.08.0-1
                                rocs            19.04.3-1            19.08.0-1
                                sbcl              1.5.3-1              1.5.5-1
            signon-kwallet-extension            19.04.3-1            19.08.0-1
                           spectacle            19.04.3-1            19.08.0-1
                                step            19.04.3-1            19.08.0-1
                             svgpart            19.04.3-1            19.08.0-1
                             sweeper            19.04.3-1            19.08.0-1
          telepathy-kde-accounts-kcm            19.04.3-1            19.08.0-1
              telepathy-kde-approver            19.04.3-1            19.08.0-1
          telepathy-kde-auth-handler            19.04.3-1            19.08.0-1
               telepathy-kde-call-ui            19.04.3-1            19.08.0-1
      telepathy-kde-common-internals            19.04.3-1            19.08.0-1
          telepathy-kde-contact-list            19.04.3-1            19.08.0-1
        telepathy-kde-contact-runner            19.04.3-1            19.08.0-1
       telepathy-kde-desktop-applets            19.04.3-1            19.08.0-1
  telepathy-kde-filetransfer-handler            19.04.3-1            19.08.0-1
    telepathy-kde-integration-module            19.04.3-1            19.08.0-1
                  telepathy-kde-meta              19.04-1              19.08-1
             telepathy-kde-send-file            19.04.3-1            19.08.0-1
               telepathy-kde-text-ui            19.04.3-1            19.08.0-1
                            umbrello            19.04.3-1            19.08.0-1
                              unison             2.51.2-4             2.51.2-5
                       xdg-utils-cxx              1.0.0-1              1.0.1-1
                             yakuake              3.0.5-2            19.08.0-1
                    zeroconf-ioslave            19.04.3-1            19.08.0-1


:: Different overlay package(s) in repository multilib x86_64

-------------------------------------------------------------------------------
                             PACKAGE           2019-08-23           2019-08-24
-------------------------------------------------------------------------------
                  lib32-nvidia-utils           2:430.40-1                    -
                 lib32-opencl-nvidia           2:430.40-1                    -
            lib32-nvidia-418xx-utils                    -             418.88-2
            lib32-nvidia-430xx-utils                    -             430.40-1
            lib32-nvidia-435xx-utils                    -             435.17-2
           lib32-opencl-nvidia-418xx                    -             418.88-1
           lib32-opencl-nvidia-430xx                    -             430.40-1
           lib32-opencl-nvidia-435xx                    -             435.17-1

No issue, everything went smoothly
Yes there was an issue. I was able to resolve it myself.(Please post your solution)
Yes i am currently experiencing an issue due to the update. (Please post about it)
Check if your mirror has already synced: