Hello community,
I am happy to announce another Testing Update. Mostly we have KDE-Git, Systemd and Kernel updates with this one.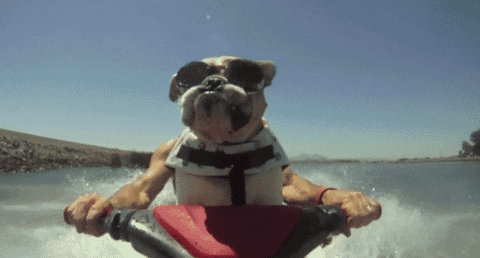 Update news
This update holds the following changes:
Kernel 5.3 series is now at RC5
KDE Frameworks ships in version 5.61
First release of KDE Apps 19.08 series
Latest wine and qemu releases
The usual upstream updates
Latest efforts by KDE can be reviewed via our current KDE-Dev ISO or current KDE-Vanilla ISO
Give us the usual feedback and let us know what you think about this update.
---
Current supported Kernels
linux316 3.16.70
linux44 4.4.189 (no legacy nvidia-340 module!)
linux49 4.9.189
linux414 4.14.139
linux419 4.19.67
linux51 5.1.21 [EOL]
linux52 5.2.9 (no catalyst module!)
linux53 5.3-rc5 (not all modules build yet!)
linux419-rt 4.19.50_rt22
linux50-rt 5.0.21_rt16
linux52-rt 5.2.9_rt3
Package Updates (Thu Aug 22 07:11:34 CEST 2019)
testing community x86_64: 286 new and 295 removed package(s)
testing core x86_64: 4 new and 6 removed package(s)
testing extra x86_64: 366 new and 146 removed package(s)
testing multilib x86_64: 6 new and 6 removed package(s)


:: Different overlay package(s) in repository community x86_64

-------------------------------------------------------------------------------
                             PACKAGE           2019-08-17           2019-08-22
-------------------------------------------------------------------------------
                           bettercap             2.24.1-1                    -
             breeze-maia-icon-themes             5.60.0-1             5.61.0-1
                              etcher             1.5.53-1             1.5.56-1
gnome-shell-extension-appfolders-manager-dev r226.2b13543-1                  -
                manjaro-gnome-assets           20190609-1           20190820-1
            manjaro-gnome-assets-dev           20181124-2                    -
                      python-slugify              1.2.5-2                    -
                           timeshift              19.01-1            19.08.1-2
            xfce4-whiskermenu-plugin              2.3.3-0                    -
                                 yad                2.0-1                3.0-1
                         caffeine-ng                    -            3.4.2-2.1
                              nimble                    -           1:0.10.2-0


:: Different sync package(s) in repository community x86_64

-------------------------------------------------------------------------------
                             PACKAGE           2019-08-17           2019-08-22
-------------------------------------------------------------------------------
                                 ack              3.0.2-1              3.0.3-1
                             angband              4.1.3-1              4.2.0-1
                             ansible              2.8.3-1              2.8.4-1
                           aqbanking              5.7.8-1              5.8.1-1
                                avfs              1.1.0-1              1.1.1-1
                               bspwm              0.9.8-1              0.9.9-1
                                btfs               2.19-1               2.19-2
                            buildbot              2.3.1-1              2.4.0-1
                     buildbot-worker              2.3.1-1              2.4.0-1
                              ccache              3.7.2-1              3.7.3-1
                               chafa              1.2.0-1              1.2.1-1
                                cimg              2.6.7-1              2.7.0-1
                                code             1.37.1-1             1.37.1-2
                               copyq              3.9.0-1              3.9.1-1
                           cpp-hocon              0.2.1-2              0.2.1-3
                              csound             6.13.0-2             6.13.0-3
                          csound-doc             6.13.0-2             6.13.0-3
                                cuda           10.1.168-4           10.1.243-1
                               darcs            2.14.2-93            2.14.2-94
              debian-archive-keyring             2017.7-1             2019.1-1
                       deepin-topbar              0.6.5-1              0.6.6-1
                              embree              3.5.2-1              3.6.0-1
                              eslint              6.1.0-1              6.2.0-1
                              facter             3.14.2-1             3.14.2-2
           firefox-developer-edition            69.0b13-1            69.0b15-1
  firefox-developer-edition-i18n-ach            69.0b13-1            69.0b15-1
   firefox-developer-edition-i18n-af            69.0b13-1            69.0b15-1
   firefox-developer-edition-i18n-an            69.0b13-1            69.0b15-1
   firefox-developer-edition-i18n-ar            69.0b13-1            69.0b15-1
  firefox-developer-edition-i18n-ast            69.0b13-1            69.0b15-1
   firefox-developer-edition-i18n-az            69.0b13-1            69.0b15-1
   firefox-developer-edition-i18n-be            69.0b13-1            69.0b15-1
   firefox-developer-edition-i18n-bg            69.0b13-1            69.0b15-1
   firefox-developer-edition-i18n-bn            69.0b13-1            69.0b15-1
   firefox-developer-edition-i18n-br            69.0b13-1            69.0b15-1
   firefox-developer-edition-i18n-bs            69.0b13-1            69.0b15-1
   firefox-developer-edition-i18n-ca            69.0b13-1            69.0b15-1
  firefox-developer-edition-i18n-cak            69.0b13-1            69.0b15-1
   firefox-developer-edition-i18n-cs            69.0b13-1            69.0b15-1
   firefox-developer-edition-i18n-cy            69.0b13-1            69.0b15-1
   firefox-developer-edition-i18n-da            69.0b13-1            69.0b15-1
   firefox-developer-edition-i18n-de            69.0b13-1            69.0b15-1
  firefox-developer-edition-i18n-dsb            69.0b13-1            69.0b15-1
   firefox-developer-edition-i18n-el            69.0b13-1            69.0b15-1
firefox-developer-edition-i18n-en-ca            69.0b13-1            69.0b15-1
firefox-developer-edition-i18n-en-gb            69.0b13-1            69.0b15-1
firefox-developer-edition-i18n-en-us            69.0b13-1            69.0b15-1
   firefox-developer-edition-i18n-eo            69.0b13-1            69.0b15-1
firefox-developer-edition-i18n-es-ar            69.0b13-1            69.0b15-1
firefox-developer-edition-i18n-es-cl            69.0b13-1            69.0b15-1
firefox-developer-edition-i18n-es-es            69.0b13-1            69.0b15-1
firefox-developer-edition-i18n-es-mx            69.0b13-1            69.0b15-1
   firefox-developer-edition-i18n-et            69.0b13-1            69.0b15-1
   firefox-developer-edition-i18n-eu            69.0b13-1            69.0b15-1
   firefox-developer-edition-i18n-fa            69.0b13-1            69.0b15-1
   firefox-developer-edition-i18n-ff            69.0b13-1            69.0b15-1
   firefox-developer-edition-i18n-fi            69.0b13-1            69.0b15-1
   firefox-developer-edition-i18n-fr            69.0b13-1            69.0b15-1
firefox-developer-edition-i18n-fy-nl            69.0b13-1            69.0b15-1
firefox-developer-edition-i18n-ga-ie            69.0b13-1            69.0b15-1
   firefox-developer-edition-i18n-gd            69.0b13-1            69.0b15-1
   firefox-developer-edition-i18n-gl            69.0b13-1            69.0b15-1
   firefox-developer-edition-i18n-gn            69.0b13-1            69.0b15-1
firefox-developer-edition-i18n-gu-in            69.0b13-1            69.0b15-1
   firefox-developer-edition-i18n-he            69.0b13-1            69.0b15-1
firefox-developer-edition-i18n-hi-in            69.0b13-1            69.0b15-1
   firefox-developer-edition-i18n-hr            69.0b13-1            69.0b15-1
  firefox-developer-edition-i18n-hsb            69.0b13-1            69.0b15-1
   firefox-developer-edition-i18n-hu            69.0b13-1            69.0b15-1
firefox-developer-edition-i18n-hy-am            69.0b13-1            69.0b15-1
   firefox-developer-edition-i18n-ia            69.0b13-1            69.0b15-1
   firefox-developer-edition-i18n-id            69.0b13-1            69.0b15-1
   firefox-developer-edition-i18n-is            69.0b13-1            69.0b15-1
   firefox-developer-edition-i18n-it            69.0b13-1            69.0b15-1
   firefox-developer-edition-i18n-ja            69.0b13-1            69.0b15-1
   firefox-developer-edition-i18n-ka            69.0b13-1            69.0b15-1
  firefox-developer-edition-i18n-kab            69.0b13-1            69.0b15-1
   firefox-developer-edition-i18n-kk            69.0b13-1            69.0b15-1
   firefox-developer-edition-i18n-km            69.0b13-1            69.0b15-1
   firefox-developer-edition-i18n-kn            69.0b13-1            69.0b15-1
   firefox-developer-edition-i18n-ko            69.0b13-1            69.0b15-1
  firefox-developer-edition-i18n-lij            69.0b13-1            69.0b15-1
   firefox-developer-edition-i18n-lt            69.0b13-1            69.0b15-1
   firefox-developer-edition-i18n-lv            69.0b13-1            69.0b15-1
   firefox-developer-edition-i18n-mk            69.0b13-1            69.0b15-1
   firefox-developer-edition-i18n-mr            69.0b13-1            69.0b15-1
   firefox-developer-edition-i18n-ms            69.0b13-1            69.0b15-1
   firefox-developer-edition-i18n-my            69.0b13-1            69.0b15-1
firefox-developer-edition-i18n-nb-no            69.0b13-1            69.0b15-1
firefox-developer-edition-i18n-ne-np            69.0b13-1            69.0b15-1
   firefox-developer-edition-i18n-nl            69.0b13-1            69.0b15-1
firefox-developer-edition-i18n-nn-no            69.0b13-1            69.0b15-1
   firefox-developer-edition-i18n-oc            69.0b13-1            69.0b15-1
firefox-developer-edition-i18n-pa-in            69.0b13-1            69.0b15-1
   firefox-developer-edition-i18n-pl            69.0b13-1            69.0b15-1
firefox-developer-edition-i18n-pt-br            69.0b13-1            69.0b15-1
firefox-developer-edition-i18n-pt-pt            69.0b13-1            69.0b15-1
   firefox-developer-edition-i18n-rm            69.0b13-1            69.0b15-1
   firefox-developer-edition-i18n-ro            69.0b13-1            69.0b15-1
   firefox-developer-edition-i18n-ru            69.0b13-1            69.0b15-1
   firefox-developer-edition-i18n-si            69.0b13-1            69.0b15-1
   firefox-developer-edition-i18n-sk            69.0b13-1            69.0b15-1
   firefox-developer-edition-i18n-sl            69.0b13-1            69.0b15-1
  firefox-developer-edition-i18n-son            69.0b13-1            69.0b15-1
   firefox-developer-edition-i18n-sq            69.0b13-1            69.0b15-1
   firefox-developer-edition-i18n-sr            69.0b13-1            69.0b15-1
firefox-developer-edition-i18n-sv-se            69.0b13-1            69.0b15-1
   firefox-developer-edition-i18n-ta            69.0b13-1            69.0b15-1
   firefox-developer-edition-i18n-te            69.0b13-1            69.0b15-1
   firefox-developer-edition-i18n-th            69.0b13-1            69.0b15-1
   firefox-developer-edition-i18n-tr            69.0b13-1            69.0b15-1
   firefox-developer-edition-i18n-uk            69.0b13-1            69.0b15-1
   firefox-developer-edition-i18n-ur            69.0b13-1            69.0b15-1
   firefox-developer-edition-i18n-uz            69.0b13-1            69.0b15-1
   firefox-developer-edition-i18n-vi            69.0b13-1            69.0b15-1
   firefox-developer-edition-i18n-xh            69.0b13-1            69.0b15-1
firefox-developer-edition-i18n-zh-cn            69.0b13-1            69.0b15-1
firefox-developer-edition-i18n-zh-tw            69.0b13-1            69.0b15-1
                    firefox-noscript             11.0.2-1             11.0.3-1
                              foxdot              0.8.0-1              0.8.1-1
                           git-annex        7.20190730-10         7.20190819-3
                            gnuradio           3.7.13.5-2            3.8.0.0-1
                  gnuradio-companion           3.7.13.5-2            3.8.0.0-1
                 gnuradio-fcdproplus             3.7.12-1              3.8.0-1
                      gnuradio-iqbal            0.37.2-32            0.37.2-34
                                gqrx             2.11.5-5             2.11.5-6
                         grammalecte              1.2.1-1              1.3.0-1
                              groovy              2.5.6-1              2.5.8-1
                                gufw            18.10.0-1            19.10.0-1
                       haskell-hasql                1.4-3                1.4-4
                  haskell-hasql-pool              0.5.1-7              0.5.1-8
           haskell-hasql-transaction              0.7.2-3              0.7.2-4
           haskell-postgresql-binary          0.12.1.2-57           0.12.1.3-1
           haskell-regex-applicative             0.3.3-13            0.3.3.1-1
      haskell-regex-applicative-text           0.1.0.1-15           0.1.0.1-16
                       haskell-yesod            1.6.0-320            1.6.0-321
                  haskell-yesod-auth             1.6.7-40             1.6.7-41
                  haskell-yesod-core            1.6.14-70             1.6.15-1
               haskell-yesod-default            1.2.0-568            1.2.0-569
                  haskell-yesod-form             1.6.6-14             1.6.6-15
            haskell-yesod-persistent           1.6.0.2-72           1.6.0.2-73
                haskell-yesod-static          1.6.0.1-172          1.6.0.1-174
                  haskell-yesod-test           1.6.6.1-66            1.6.6.2-1
                         hcxdumptool              5.1.7-1              5.2.0-1
                            hcxtools              5.1.6-1              5.2.0-1
                              hgview             1.10.2-4                    -
                         hledger-web           1.14.1-118           1.14.1-120
                               jack2             1.9.12-9            1.9.12-10
                          jack2-dbus             1.9.12-9                    -
                               jruby            9.2.7.0-1            9.2.8.0-1
                   jupyter-nbconvert              5.5.0-1              5.6.0-1
                             keepass             2.42.1-1             2.42.1-3
                          leatherman              1.7.0-1              1.7.0-3
                              libuhd           3.14.0.0-1           3.14.1.0-1
                     libuhd-firmware           3.14.0.0-1           3.14.1.0-1
                             libvolk                1.4-3              2.0.0-1
                       libwebsockets              3.1.0-1              3.2.0-1
                         libwhereami              0.2.2-1              0.2.2-2
                              lolcat            99.9.99-1            100.0.0-1
                            manaplus            1.8.9.1-1           1.9.3.23-1
                              mayavi              4.6.2-1              4.7.1-1
                               mlite             0.2.27-1             0.2.28-1
                           mosquitto              1.6.4-1              1.6.4-2
                  nextcloud-app-deck              0.6.6-1              0.7.0-1
                                 nnn                2.5-1                2.6-1
                                 npm             6.10.3-1             6.11.1-1
                                 nsd              4.2.1-2              4.2.2-1
                            nvme-cli              1.8.1-2                1.9-1
                               opera      62.0.3331.116-1       63.0.3368.35-1
                 opera-ffmpeg-codecs      75.0.3770.142-1      76.0.3809.100-1
                            pageedit              0.7.1-1              0.8.0-1
                                  pd             0.49.1-1             0.50.0-1
                    perl-test2-suite           0.000124-1           0.000125-1
                           postgrest              6.0.0-7              6.0.0-8
             python-betamax-matchers              0.4.0-2              0.4.0-3
          python-betamax-serializers              0.2.1-1              0.2.1-2
                     python-billiard            3.6.0.0-1            3.6.1.0-1
              python-buildbot-badges              2.3.1-1              2.4.0-2
        python-buildbot-console-view              2.3.1-1              2.4.0-2
           python-buildbot-grid-view              2.3.1-1              2.4.0-2
                 python-buildbot-pkg              2.3.1-1              2.4.0-1
      python-buildbot-waterfall-view              2.3.1-1              2.4.0-2
     python-buildbot-wsgi-dashboards              2.3.1-1              2.4.0-2
                 python-buildbot-www              2.3.1-1              2.4.0-2
                       python-celery              4.2.2-1              4.3.0-2
                         python-chai              1.1.2-1              1.1.2-2
                      python-cheroot              6.5.5-1              6.5.6-1
              python-doublex-expects              0.7.0-1              0.7.1-1
                      python-dulwich0.19.12.r3.g29fc0ac-1            0.19.13-1
                    python-flask-jwt              0.3.2-2              0.3.2-3
                    python-fonttools             3.43.1-1             3.44.0-1
     python-google-api-python-client              1.7.9-1             1.7.11-1
                   python-hypothesis             4.32.3-1             4.33.0-1
                python-keystoneauth1             3.16.0-1             3.17.0-1
                         python-kivy             1.10.1-2             1.11.1-1
                        python-kombu              4.6.3-1              4.6.4-1
                    python-mechanize            1:0.4.2-1            1:0.4.3-1
                      python-numexpr              2.6.9-1              2.7.0-1
                 python-openstacksdk             0.28.0-1             0.31.0-1
                  python-oslo-config             6.10.0-1             6.11.0-1
                       python-pandas             0.24.2-1             0.25.0-1
                       python-ptrace              0.9.3-2              0.9.4-1
                    python-pycountry            18.12.8-2            19.8.18-1
                       python-pyface              6.1.1-1              6.1.2-1
                     python-pytables              3.5.2-1              3.5.2-2
               python-pytest-twisted               1.10-1               1.11-1
                        python-raven             6.10.0-1             6.10.0-2
                        python-redis              3.3.7-1              3.3.8-1
                        python-regex         2019.06.02-1         2019.08.19-1
                  python-ruamel-yaml             0.16.4-1             0.16.5-1
                 python-scikit-learn             0.21.2-2             0.21.3-1
                    python-soupsieve              1.9.2-1              1.9.3-1
                       python-sphinx              2.1.2-1              2.2.0-1
      python-sphinxcontrib-applehelp              1.0.1-1              1.0.1-2
        python-sphinxcontrib-devhelp              1.0.1-1              1.0.1-2
       python-sphinxcontrib-htmlhelp              1.0.2-1              1.0.2-2
         python-sphinxcontrib-jsmath              1.0.1-1              1.0.1-2
         python-sphinxcontrib-qthelp              1.0.2-1              1.0.2-2
python-sphinxcontrib-serializinghtml              1.1.3-1              1.1.3-2
                  python-statsmodels             0.10.0-1             0.10.1-1
                     python-tenacity              5.0.4-1              5.1.1-1
                   python-tensorflow             1.14.0-2             1.14.0-5
              python-tensorflow-cuda             1.14.0-2             1.14.0-5
               python-tensorflow-opt             1.14.0-2             1.14.0-5
          python-tensorflow-opt-cuda             1.14.0-2             1.14.0-5
                       python-traits              5.1.1-1              5.1.2-1
                     python-traitsui              6.1.1-1              6.1.2-1
            python-typing_extensions              3.7.4-1              3.7.4-2
                        python-wheel             0.33.5-1             0.33.6-1
                         python-yaml              5.1.1-1              5.1.2-1
              python2-backports.lzma             0.0.13-1                    -
            python2-betamax-matchers              0.4.0-2                    -
         python2-betamax-serializers              0.2.1-1                    -
                    python2-billiard            3.6.0.0-1            3.6.1.0-1
                      python2-celery              4.2.2-1                    -
                        python2-chai              1.1.2-1                    -
                     python2-cheroot              6.5.5-1              6.5.6-1
             python2-doublex-expects              0.7.0-1              0.7.1-1
                   python2-flask-jwt              0.3.2-2                    -
                   python2-fonttools             3.43.1-1             3.44.0-1
    python2-google-api-python-client              1.7.9-1             1.7.11-1
                  python2-hypothesis             4.32.3-1             4.33.0-1
               python2-keystoneauth1             3.16.0-1             3.17.0-1
                        python2-kivy             1.10.1-2             1.11.1-1
                       python2-kombu              4.6.3-1                    -
                   python2-mechanize            1:0.4.2-1            1:0.4.3-1
                     python2-numexpr              2.6.9-1                    -
                python2-openstacksdk             0.28.0-1             0.31.0-1
                 python2-oslo-config             6.10.0-1             6.11.0-1
                      python2-pandas             0.24.2-1                    -
                      python2-ptrace              0.9.3-2              0.9.4-1
                    python2-pytables              3.5.2-1                    -
              python2-pytest-twisted               1.10-1               1.11-1
                       python2-raven             6.10.0-1             6.10.0-2
                       python2-redis              3.3.7-1              3.3.8-1
                       python2-regex         2019.06.02-1         2019.08.19-1
                   python2-soupsieve              1.9.2-1              1.9.3-1
                       python2-wheel             0.33.5-1             0.33.6-1
                        python2-yaml              5.1.1-1              5.1.2-1
              rapid-photo-downloader             0.9.16-1             0.9.17-1
                           rapidjson              1.1.0-3              1.1.0-4
                        riot-desktop              1.3.2-1              1.3.3-1
                            riot-web              1.3.2-1              1.3.3-1
                    ruby-addressable              2.6.0-1              2.6.0-2
                  ruby-sys-proctable              1.2.1-2              1.2.2-1
                            setbfree              0.8.8-4              0.8.9-1
                             shotcut           19.07.15-1           19.08.16-1
                               stack              2.1.3-9             2.1.3-10
                         stratis-cli              1.0.3-1              1.0.4-1
                            stratisd              1.0.4-1              1.0.5-1
                          streamlink              1.1.1-1              1.2.0-1
                              stylus             0.54.5-2             0.54.6-1
           switchboard-plug-datetime              2.1.5-1              2.1.6-1
                      tamarin-prover            1.4.1-131            1.4.1-133
                    telegram-desktop              1.8.1-1              1.8.2-1
                          tensorflow             1.14.0-2             1.14.0-5
                     tensorflow-cuda             1.14.0-2             1.14.0-5
                      tensorflow-opt             1.14.0-2             1.14.0-5
                 tensorflow-opt-cuda             1.14.0-2             1.14.0-5
                                tmux              2.9_a-3              2.9_a-4
                              vnstat                2.3-1                2.4-1
                         x42-plugins           20190714-2           20190820-1
                               xapps              1.4.8-1              1.4.9-1
                           xlockmore               5.57-1               5.58-1
                             xmldiff             0.6.10-4                2.3-1
                                acme                    -         2019.08.19-1
                             gens-gs                    -             2.16.7-8
                        python-crc16                    -              0.1.1-1
                  python-elementpath                    -              1.2.0-1
                       python-pytrie                    -              0.3.1-1
                    python-xmlschema                    -             1.0.13-1


:: Different overlay package(s) in repository core x86_64

-------------------------------------------------------------------------------
                             PACKAGE           2019-08-17           2019-08-22
-------------------------------------------------------------------------------
                           amd-ucode   20190726.dff98c6-1                    -
                                bash            5.0.007-1            5.0.009-1
                      linux-firmware   20190726.dff98c6-1                    -
                       linux53 5.3rc4.d0811.gd45331b-1 5.3rc5.d0818.gd1abaeb-1
               linux53-headers 5.3rc4.d0811.gd45331b-1 5.3rc5.d0818.gd1abaeb-1
                                lvm2           2.02.184-4                    -


:: Different sync package(s) in repository core x86_64

-------------------------------------------------------------------------------
                             PACKAGE           2019-08-17           2019-08-22
-------------------------------------------------------------------------------
                          cryptsetup              2.1.0-1              2.2.0-1


:: Different overlay package(s) in repository extra x86_64

-------------------------------------------------------------------------------
                             PACKAGE           2019-08-17           2019-08-22
-------------------------------------------------------------------------------
               calamares-git 3.2.13.r6425.43820c920-1 3.2.13.r6444.07dd0e832-1
                        gtk3-classic             3.24.8-1            3.24.10-1
                   linux53-acpi_call            1.1.0-0.5            1.1.0-0.6
                    linux53-bbswitch              0.8-0.5              0.8-0.6
                 linux53-broadcom-wl     6.30.223.271-0.5     6.30.223.271-0.6
                      linux53-nvidia         1:435.17-0.5         1:435.17-0.6
                linux53-nvidia-390xx          390.129-0.5          390.129-0.6
                    linux53-nvidiabl             0.88-0.5             0.88-0.6
                       linux53-r8168         8.047.02-0.5         8.047.02-0.6
                   linux53-rtl8723bu    4.3.9.3.13200-0.5    4.3.9.3.13200-0.6
                    linux53-tp_smapi             0.43-0.5             0.43-0.6
                 linux53-vhba-module         20190410-0.5         20190410-0.6
    linux53-virtualbox-guest-modules           6.0.10-0.5           6.0.10-0.6
     linux53-virtualbox-host-modules           6.0.10-0.5           6.0.10-0.6
                         linux53-zfs            0.8.1-0.5            0.8.1-0.6
                   manjaro-gdm-check           20180419-1                    -
                       manjaro-hello              0.6.1-3              0.6.1-4
              manjaro-tools-base-git      r2798.9ebf14d-1      r2802.a970be4-1
               manjaro-tools-iso-git      r2798.9ebf14d-1      r2802.a970be4-1
               manjaro-tools-pkg-git      r2798.9ebf14d-1      r2802.a970be4-1
              manjaro-tools-yaml-git      r2798.9ebf14d-1      r2802.a970be4-1
                                 vlc              3.0.8-0                    -
                      xfce4-settings           4.14.0-1.1           4.14.0-1.3
                             akonadi                    -            19.08.0-1
                    akonadi-calendar                    -            19.08.0-1
              akonadi-calendar-tools                    -            19.08.0-1
                    akonadi-contacts                    -            19.08.0-1
               akonadi-import-wizard                    -            19.08.0-1
                        akonadi-mime                    -            19.08.0-1
                       akonadi-notes                    -            19.08.0-1
                      akonadi-search                    -            19.08.0-1
                      akonadiconsole                    -            19.08.0-1
                           akregator                    -            19.08.0-1
                            analitza                    -            19.08.0-1
                                 ark                    -            19.08.0-1
                          artikulate                    -            19.08.0-1
                         audiocd-kio                    -            19.08.0-1
                       baloo-widgets                    -            19.08.0-1
                             blinken                    -            19.08.0-1
                              bomber                    -            19.08.0-1
                                bovo                    -            19.08.0-1
                     calendarsupport                    -            19.08.0-1
                              cantor                    -            19.08.0-1
                            cervisia                    -            19.08.0-1
                             dolphin                    -            19.08.0-2
                     dolphin-plugins                    -            19.08.0-1
                              dragon                    -            19.08.0-1
                          eventviews                    -            19.08.0-1
                        ffmpegthumbs                    -            19.08.0-1
                           filelight                    -            19.08.0-1
                           granatier                    -            19.08.0-1
                     grantlee-editor                    -            19.08.0-1
                       grantleetheme                    -            19.08.0-1
                            gwenview                    -            19.08.0-1
                     incidenceeditor                    -            19.08.0-1
                                 juk                    -            19.08.0-1
                                 k3b                    -          1:19.08.0-1
               kaccounts-integration                    -            19.08.0-1
                 kaccounts-providers                    -            19.08.0-1
                        kaddressbook                    -            19.08.0-1
                             kajongg                    -            19.08.0-1
                              kalarm                    -            19.08.0-1
                           kalarmcal                    -            19.08.0-1
                            kalgebra                    -            19.08.0-1
                             kalzium                    -            19.08.0-1
                              kamera                    -            19.08.0-1
                              kamoso                    -            19.08.0-1
                            kanagram                    -            19.08.0-1
                              kapman                    -            19.08.0-1
                        kapptemplate                    -            19.08.0-1
                                kate                    -            19.08.0-2
                             katomic                    -            19.08.0-1
                             kbackup                    -            19.08.0-1
                           kblackbox                    -            19.08.0-1
                             kblocks                    -            19.08.0-1
                               kblog                    -            19.08.0-1
                             kbounce                    -            19.08.0-1
                           kbreakout                    -            19.08.0-1
                              kbruch                    -            19.08.0-1
                         kcachegrind                    -            19.08.0-1
                  kcachegrind-common                    -            19.08.0-1
                               kcalc                    -            19.08.0-1
                            kcalcore                    -            19.08.0-1
                           kcalutils                    -            19.08.0-1
                         kcharselect                    -            19.08.0-1
                       kcolorchooser                    -            19.08.0-1
                           kcontacts                    -            19.08.0-1
                               kcron                    -            19.08.0-1
                                kdav                    -            19.08.0-1
                     kde-dev-scripts                    -            19.08.0-1
                       kde-dev-utils                    -            19.08.0-1
                      kdebugsettings                    -            19.08.0-1
                         kdeedu-data                    -            19.08.0-1
              kdegraphics-mobipocket                    -            19.08.0-1
            kdegraphics-thumbnailers                    -            19.08.0-1
              kdenetwork-filesharing                    -            19.08.0-1
                            kdenlive                    -            19.08.0-2
                       kdepim-addons                    -            19.08.0-1
                    kdepim-apps-libs                    -            19.08.0-1
                      kdepim-runtime                    -            19.08.0-2
                    kdesdk-kioslaves                    -            19.08.0-1
                 kdesdk-thumbnailers                    -            19.08.0-1
                                 kdf                    -            19.08.0-1
                             kdialog                    -            19.08.0-1
                            kdiamond                    -            19.08.0-1
                      keditbookmarks                    -            19.08.0-1
                               kfind                    -            19.08.0-1
                             kfloppy                    -            19.08.0-1
                         kfourinline                    -            19.08.0-1
                          kgeography                    -            19.08.0-1
                                kget                    -            19.08.0-1
                         kgoldrunner                    -            19.08.0-1
                                kgpg                    -            19.08.0-1
                            khangman                    -            19.08.0-1
                         khelpcenter                    -            19.08.0-1
                 kidentitymanagement                    -            19.08.0-1
                                 kig                    -            19.08.0-1
                                kigo                    -            19.08.0-1
                            killbots                    -            19.08.0-1
                     kimagemapeditor                    -            19.08.0-1
                               kimap                    -            19.08.0-1
                          kio-extras                    -            19.08.0-1
                        kipi-plugins                    -            19.08.0-1
                    kirigami-gallery                    -            19.08.0-1
                              kiriki                    -            19.08.0-1
                               kiten                    -            19.08.0-1
                          kitinerary                    -            19.08.0-1
                        kjumpingcube                    -            19.08.0-1
                               kldap                    -            19.08.0-1
                           kleopatra                    -            19.08.0-1
                            klettres                    -            19.08.0-1
                            klickety                    -            19.08.0-1
                              klines                    -            19.08.0-1
                                kmag                    -            19.08.0-1
                           kmahjongg                    -            19.08.0-1
                               kmail                    -            19.08.0-1
                kmail-account-wizard                    -            19.08.0-1
                      kmailtransport                    -            19.08.0-1
                               kmbox                    -            19.08.0-1
                               kmime                    -            19.08.0-1
                              kmines                    -            19.08.0-1
                                kmix                    -            19.08.0-1
                          kmousetool                    -            19.08.0-1
                              kmouth                    -            19.08.0-1
                              kmplot                    -            19.08.0-1
                        knavalbattle                    -            19.08.0-1
                            knetwalk                    -            19.08.0-1
                             knights                    -            19.08.0-1
                              knotes                    -            19.08.0-1
                                kolf                    -            19.08.0-1
                           kollision                    -            19.08.0-1
                         kolourpaint                    -            19.08.0-1
                             kompare                    -            19.08.0-1
                           konqueror                    -            19.08.0-1
                            konquest                    -            19.08.0-1
                             konsole                    -            19.08.0-1
                             kontact                    -            19.08.0-1
                    kontactinterface                    -            19.08.0-1
                              kopete                    -            19.08.0-1
                          korganizer                    -            19.08.0-1
                           kpatience                    -            19.08.0-1
                        kpimtextedit                    -            19.08.0-1
                             kpkpass                    -            19.08.0-1
                      kqtquickcharts                    -            19.08.0-1
                                krdc                    -            19.08.0-1
                            kreversi                    -            19.08.0-1
                                krfb                    -            19.08.0-2
                  kross-interpreters                    -            19.08.0-1
                              kruler                    -            19.08.0-1
                             kshisen                    -            19.08.0-1
                               ksirk                    -            19.08.0-1
                               ksmtp                    -            19.08.0-1
                          ksnakeduel                    -            19.08.0-1
                          kspaceduel                    -            19.08.0-1
                            ksquares                    -            19.08.0-1
                             ksudoku                    -            19.08.0-1
                          ksystemlog                    -            19.08.0-1
                            kteatime                    -            19.08.0-1
                              ktimer                    -            19.08.0-1
                               ktnef                    -            19.08.0-1
                              ktouch                    -            19.08.0-1
                          ktuberling                    -            19.08.0-1
                             kturtle                    -            19.08.0-1
                             kubrick                    -            19.08.0-1
                      kwalletmanager                    -            19.08.0-1
                               kwave                    -            19.08.0-1
                           kwordquiz                    -            19.08.0-1
                              kwrite                    -            19.08.0-2
                          libakonadi                    -            19.08.0-1
                         libgravatar                    -            19.08.0-1
                            libkcddb                    -            19.08.0-1
                     libkcompactdisc                    -            19.08.0-1
                           libkdcraw                    -            19.08.0-1
                         libkdegames                    -            19.08.0-1
                           libkdepim                    -            19.08.0-1
                  libkeduvocdocument                    -            19.08.0-1
                           libkexiv2                    -            19.08.0-1
                            libkgapi                    -            19.08.0-1
                          libkgeomap                    -            19.08.0-1
                             libkipi                    -            19.08.0-1
                             libkleo                    -            19.08.0-1
                        libkmahjongg                    -            19.08.0-1
                     libkomparediff2                    -            19.08.0-1
                            libksane                    -            19.08.0-1
                           libksieve                    -            19.08.0-1
                            lokalize                    -            19.08.0-1
                               lskat                    -            19.08.0-1
                          mailcommon                    -            19.08.0-1
                        mailimporter                    -            19.08.0-1
                              marble                    -            19.08.0-1
                       marble-common                    -            19.08.0-1
                           marble-qt                    -            19.08.0-1
                       mbox-importer                    -            19.08.0-1
                          messagelib                    -            19.08.0-1
                              minuet                    -            19.08.0-1
                              okular                    -            19.08.0-1
                            palapeli                    -            19.08.0-1
                              parley                    -            19.08.0-1
                               picmi                    -            19.08.0-1
                   pim-data-exporter                    -            19.08.0-1
                    pim-sieve-editor                    -            19.08.0-1
                           pimcommon                    -            19.08.0-1
                               poxml                    -            19.08.0-1
                       print-manager                    -            19.08.0-1
                         qcachegrind                    -            19.08.0-1
                                rocs                    -            19.08.0-1
            signon-kwallet-extension                    -            19.08.0-1
                           spectacle                    -            19.08.0-1
                                step                    -            19.08.0-1
                             svgpart                    -            19.08.0-1
                             sweeper                    -            19.08.0-1
          telepathy-kde-accounts-kcm                    -            19.08.0-1
              telepathy-kde-approver                    -            19.08.0-1
          telepathy-kde-auth-handler                    -            19.08.0-1
               telepathy-kde-call-ui                    -            19.08.0-1
      telepathy-kde-common-internals                    -            19.08.0-1
          telepathy-kde-contact-list                    -            19.08.0-1
        telepathy-kde-contact-runner                    -            19.08.0-1
       telepathy-kde-desktop-applets                    -            19.08.0-1
  telepathy-kde-filetransfer-handler                    -            19.08.0-1
    telepathy-kde-integration-module                    -            19.08.0-1
             telepathy-kde-send-file                    -            19.08.0-1
               telepathy-kde-text-ui                    -            19.08.0-1
                            umbrello                    -            19.08.0-1
                             yakuake                    -            19.08.0-1
                    zeroconf-ioslave                    -            19.08.0-1


:: Different sync package(s) in repository extra x86_64

-------------------------------------------------------------------------------
                             PACKAGE           2019-08-17           2019-08-22
-------------------------------------------------------------------------------
                              attica             5.60.0-1             5.61.0-1
                               baloo             5.60.0-1             5.61.0-1
                            bluez-qt             5.60.0-1             5.61.0-1
                        breeze-icons             5.60.0-1             5.61.0-1
                             doxygen             1.8.15-1             1.8.16-1
                        doxygen-docs             1.8.15-1             1.8.16-1
                 extra-cmake-modules             5.60.0-1             5.61.0-1
                          fluidsynth              2.0.5-2              2.0.6-1
                frameworkintegration             5.60.0-1             5.61.0-1
                             getmail               5.13-1               5.14-1
                                 git             2.22.1-1             2.23.0-1
                        gnome-photos             3.32.0-1             3.32.1-1
                                gvim           8.1.1776-1           8.1.1906-1
                            help2man            1.47.10-1            1.47.11-1
                         kactivities             5.60.0-1             5.61.0-1
                   kactivities-stats             5.60.0-1             5.61.0-1
                             kapidox             5.60.0-1             5.61.0-1
                            karchive             5.60.0-1             5.61.0-1
                               kauth             5.60.0-1             5.61.0-1
                          kbookmarks             5.60.0-1             5.61.0-1
                            kcmutils             5.60.0-1             5.61.0-1
                             kcodecs             5.60.0-1             5.61.0-1
                         kcompletion             5.60.0-1             5.61.0-1
                             kconfig             5.60.0-2             5.61.0-1
                      kconfigwidgets             5.60.0-1             5.61.0-1
                         kcoreaddons             5.60.0-1             5.61.0-1
                              kcrash             5.60.0-1             5.61.0-1
                         kdbusaddons             5.60.0-1             5.61.0-1
                        kdeclarative             5.60.0-1             5.61.0-1
                                kded             5.60.0-1             5.61.0-1
                     kdelibs4support             5.60.0-1             5.61.0-1
                     kdesignerplugin             5.60.0-1             5.61.0-1
                               kdesu             5.60.0-1             5.61.0-1
                           kdewebkit             5.60.0-1             5.61.0-1
                              kdnssd             5.60.0-1             5.61.0-1
                           kdoctools             5.60.0-1             5.61.0-1
                          kemoticons             5.60.0-1             5.61.0-1
                       kfilemetadata             5.60.0-1             5.61.0-1
                        kglobalaccel             5.60.0-1             5.61.0-1
                          kguiaddons             5.60.0-1             5.61.0-1
                           kholidays           1:5.60.0-1           1:5.61.0-1
                               khtml             5.60.0-1             5.61.0-1
                               ki18n             5.60.0-1             5.61.0-1
                         kiconthemes             5.60.0-1             5.61.0-1
                           kidletime             5.60.0-1             5.61.0-1
                       kimageformats             5.60.0-1             5.61.0-1
                               kinit             5.60.0-1             5.61.0-1
                                 kio             5.60.0-1             5.61.0-1
                           kirigami2             5.60.0-1             5.61.0-1
                              kismet         2019_05_R2-2         2019_08_R1-1
                         kitemmodels             5.60.0-1             5.61.0-1
                          kitemviews             5.60.0-1             5.61.0-1
                         kjobwidgets             5.60.0-1             5.61.0-1
                                 kjs             5.60.0-1             5.61.0-1
                            kjsembed             5.60.0-1             5.61.0-1
                        kmediaplayer             5.60.0-1             5.61.0-1
                           knewstuff             5.60.0-1             5.61.0-1
                      knotifications             5.60.0-1             5.61.0-1
                       knotifyconfig             5.60.0-1             5.61.0-1
                            kpackage             5.60.0-1             5.61.0-1
                              kparts             5.60.0-1             5.61.0-1
                             kpeople             5.60.0-1             5.61.0-1
                           kplotting             5.60.0-1             5.61.0-1
                                kpty             5.60.0-1             5.61.0-1
                               kross             5.60.0-1             5.61.0-1
                             krunner             5.60.0-1             5.61.0-1
                            kservice             5.60.0-1             5.61.0-1
                         ktexteditor             5.60.0-1             5.61.0-1
                        ktextwidgets             5.60.0-1             5.61.0-1
                     kunitconversion             5.60.0-1             5.61.0-1
                             kwallet             5.60.0-1             5.61.0-1
                            kwayland             5.60.0-1             5.61.0-1
                      kwidgetsaddons             5.60.0-1             5.61.0-1
                       kwindowsystem             5.60.0-1             5.61.0-1
                             kxmlgui             5.60.0-1             5.61.0-1
                       kxmlrpcclient             5.60.0-1             5.61.0-1
                              libabw              0.1.2-1              0.1.3-1
                           libcacard              2.6.1-1              2.7.0-1
                            libgdata            0.17.10-1            0.17.11-1
                             libheif              1.4.0-3              1.5.0-1
                            libvisio              0.1.6-6              0.1.7-1
                     modemmanager-qt             5.60.0-1             5.61.0-1
                                mono          5.20.1.19-1          6.0.0.319-1
                                 mpd            0.21.13-1            0.21.14-1
                     mypaint-brushes              1.3.0-3              2.0.1-1
                   networkmanager-qt             5.60.0-1             5.61.0-1
                         openconnect             1:8.03-1             1:8.04-1
                        oxygen-icons           1:5.60.0-1           1:5.61.0-1
                    oxygen-icons-svg           1:5.60.0-1           1:5.61.0-1
                    perl-alien-build               1.79-1               1.83-1
                           pgbouncer             1.10.0-1             1.10.0-3
                    plasma-framework             5.60.0-1             5.61.0-1
                          postgresql               11.5-1               11.5-3
                     postgresql-docs               11.5-1               11.5-3
                     postgresql-libs               11.5-1               11.5-3
                              prison             5.60.0-1             5.61.0-1
                             purpose             5.60.0-1             5.61.0-1
                   python-setuptools           1:41.0.1-1           1:41.2.0-1
                  python2-pyelftools               0.25-1                    -
                  python2-setuptools           1:41.0.1-1           1:41.2.0-1
                                qemu              4.0.0-3              4.1.0-1
                     qemu-arch-extra              4.0.0-3              4.1.0-1
                  qemu-block-gluster              4.0.0-3              4.1.0-1
                    qemu-block-iscsi              4.0.0-3              4.1.0-1
                      qemu-block-rbd              4.0.0-3              4.1.0-1
                    qemu-guest-agent              4.0.0-3              4.1.0-1
                       qemu-headless              4.0.0-3              4.1.0-1
            qemu-headless-arch-extra              4.0.0-3              4.1.0-1
                  qqc2-desktop-style             5.60.0-1             5.61.0-1
                              recode              3.7.1-1              3.7.2-1
                                rust           1:1.37.0-1           1:1.37.0-2
                           rust-docs           1:1.37.0-1           1:1.37.0-2
                               solid             5.60.0-1             5.61.0-1
                              sonnet             5.60.0-1             5.61.0-1
                         syndication             5.60.0-1             5.61.0-1
                 syntax-highlighting             5.60.0-1             5.61.0-1
                        threadweaver             5.60.0-1             5.61.0-1
                                 vim           8.1.1776-1           8.1.1906-1
                         vim-runtime           8.1.1776-1           8.1.1906-1
                                 vlc            3.0.7.1-3              3.0.8-1
                                vpnc   1:0.5.3.r460.r73-1   1:0.5.3.r462.r78-1
                               whois              5.5.0-1              5.5.1-1
                      xfce4-settings             4.14.0-1             4.14.0-2


:: Different overlay package(s) in repository multilib x86_64

-------------------------------------------------------------------------------
                             PACKAGE           2019-08-17           2019-08-22
-------------------------------------------------------------------------------
                  lib32-gtk3-classic             3.24.8-1            3.24.10-1


:: Different sync package(s) in repository multilib x86_64

-------------------------------------------------------------------------------
                             PACKAGE           2019-08-17           2019-08-22
-------------------------------------------------------------------------------
                          lib32-flac              1.3.2-2              1.3.3-1
                    lib32-fluidsynth              2.0.5-1              2.0.6-1
                          lib32-rust             1.36.0-1             1.37.0-2
                                wine               4.13-1               4.14-1
                        wine-staging               4.13-1               4.14-1

No issue, everything went smoothly
Yes there was an issue. I was able to resolve it myself.(Please post your solution)
Yes i am currently experiencing an issue due to the update. (Please post about it)
Check if your mirror has already synced: