Hello community,
I am happy to announce another Testing Update. Mostly we have KDE-Dev, Pamac and XFCE updates with this one.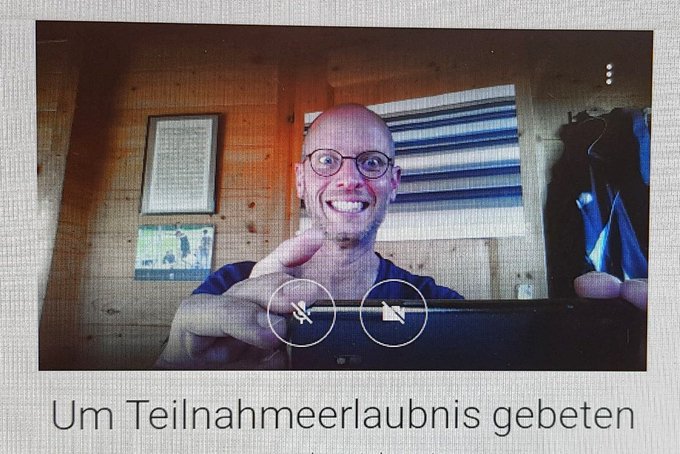 Update news
This update holds the following changes:
XFCE-GTK3 got some needed fixes
KDE-Git packages got updated to their latest git-commits
Pamac supports now to build packages from Web-URL links
Latest python and upstream updates
Latest efforts by KDE can be reviewed via our current KDE-Dev ISO or current KDE-Vanilla ISO
Give us the usual feedback and let us know what you think about this update.
---
Current supported Kernels
linux316 3.16.70
linux44 4.4.188 (no legacy nvidia-340 module!)
linux49 4.9.188
linux414 4.14.138
linux419 4.19.66
linux51 5.1.21 [EOL]
linux52 5.2.8 (no catalyst module!)
linux53 5.3-rc2 (not all modules build yet!)
linux419-rt 4.19.50_rt22
linux50-rt 5.0.21_rt16
Package Updates (Sun Aug 11 08:25:28 CEST 2019)
testing community x86_64: 109 new and 108 removed package(s)
testing core x86_64: 4 new and 4 removed package(s)
testing extra x86_64: 15 new and 15 removed package(s)
:: Different overlay package(s) in repository community x86_64

-------------------------------------------------------------------------------
                             PACKAGE           2019-08-10           2019-08-11
-------------------------------------------------------------------------------
                          attica-git5.61.0.r705.g46b4357-15.61.0.r706.ga715be5-1
                          breeze-git5.16.80.r1862.g17189873-15.16.80.r1875.gc9241635-1
                      breeze-gtk-git5.16.80.r331.ge5f17d3-15.16.80.r333.g28292c7-1
                        discover-git5.16.80.r7317.gaa2e5ad2-15.16.80.r7319.g9e0c7f34-1
                         drkonqi-git5.16.80.r421.ge264b50a-15.16.80.r422.g847619ac-1
             extra-cmake-modules-git5.61.0.r3083.g101474c-15.61.0.r3084.g6709de1-1
                     kactivities-git5.61.0.r1239.g5910aa3b-15.61.0.r1241.g7a2c30de-1
               kactivitymanagerd-git5.15.80.r1212.g702cb96-15.15.80.r1215.gf4c21bd-1
                        karchive-git5.61.0.r374.gae07b11-15.61.0.r375.g3c6f3e7-1
                           kauth-git5.61.0.r306.g6210515-15.61.0.r307.g4ccbb45-1
                      kbookmarks-git5.61.0.r269.gf3068ff-15.61.0.r270.gc9cde78-1
                        kcmutils-git5.61.0.r313.g2583ee9-15.61.0.r315.g0fb2b0e-1
                         kcodecs-git5.61.0.r263.gc976eb0-15.61.0.r264.g2b1bc93-1
                     kcompletion-git5.61.0.r302.g133eb03-15.61.0.r305.g12ca6c1-1
                         kconfig-git5.61.0.r577.gcd5fe9c-15.61.0.r580.g5d3e71b-1
                  kconfigwidgets-git5.61.0.r380.gf8d9fa7-15.61.0.r385.g4d9313c-1
                     kcoreaddons-git5.61.0.r843.g1a43741-15.61.0.r844.g13b32c1-1
                          kcrash-git5.61.0.r257.g1face86-15.61.0.r260.gd97269a-1
                     kdbusaddons-git5.61.0.r268.gbcc81fb-15.61.0.r272.g8ec55bd-1
                    kdeclarative-git5.61.0.r684.gf89876f-15.61.0.r689.g77386b6-1
                            kded-git5.61.0.r271.g7929f44-15.61.0.r273.g53097cc-1
                kdeplasma-addons-git5.16.80.r8143.g235e4cd91-15.16.80.r8158.g2e0ddd4cb-1
                 kdesignerplugin-git5.61.0.r243.geec9145-15.61.0.r245.gcc27fa4-1
                       kdewebkit-git5.61.0.r198.g5a9ba36-15.61.0.r200.gd5a6705-1
                       kdoctools-git5.61.0.r492.g13828a6-15.61.0.r494.g60d4076-1
                      kemoticons-git5.61.0.r275.gaed3bd5-15.61.0.r276.ga66b9e9-1
                   kfilemetadata-git5.61.0.r637.g8f23194-15.61.0.r638.ge1cb130-1
                    kglobalaccel-git5.61.0.r310.g8be2e2d-15.61.0.r312.g6d720d4-1
                      kguiaddons-git5.61.0.r239.g3c6396e-15.61.0.r240.g71d2fee-1
                        khotkeys-git5.16.80.r1937.g51dbb1b-15.16.80.r1940.gdd0166d-1
                           ki18n-git5.61.0.r338.g6b9e2ef-15.61.0.r340.g8f84d19-1
                     kiconthemes-git5.61.0.r368.g71a1657-15.61.0.r370.g8688829-1
                       kidletime-git5.61.0.r215.ga7a36d3-15.61.0.r216.g85a2a8e-1
                     kinfocenter-git5.16.80.r1526.g8056039-15.16.80.r1530.gcff5924-1
                           kinit-git5.61.0.r303.g3b0858d-15.61.0.r304.g5e8a784-1
                             kio-git5.61.0.r3486.gf2560b51-15.61.0.r3494.gb8a4c222-1
                       kirigami2-git5.61.0.r1878.g011ae5d8-15.61.0.r1882.g29dffaf4-1
                      kitemviews-git5.61.0.r226.g26296c1-15.61.0.r228.g20239e4-1
                     kjobwidgets-git5.61.0.r254.g096b396-15.61.0.r256.g47240e0-1
                             kjs-git5.61.0.r235.g0bf598b-15.61.0.r236.g9fe690b-1
                      knetattach-git5.16.80.r6804.g52d7694ce-15.16.80.r6822.g489a6dc75-1
                       knewstuff-git5.61.0.r686.g59d9dc1-15.61.0.r687.g9513555-1
                  knotifications-git5.61.0.r438.g6827ed2-15.61.0.r442.g0b6973a-1
                        kpackage-git5.61.0.r527.ga54bd2a-15.61.0.r528.g412fee1-1
                          kparts-git5.61.0.r325.gbf3e619-15.61.0.r327.g105e60b-1
                       kplotting-git5.61.0.r198.ge9ef7b8-15.61.0.r200.g7619077-1
                            kpty-git5.61.0.r222.g9e38664-15.61.0.r223.g389e702-1
                         kscreen-git5.16.80.r1136.g43a6204-15.16.80.r1137.g5335726-1
                   kscreenlocker-git5.16.80.r704.g5ed0dc1-15.16.80.r711.g68464e2-1
                        kservice-git5.61.0.r664.ga1a4df3-15.61.0.r667.g0f1d958-1
                       ksysguard-git5.16.80.r3120.g5c5e986b-15.16.80.r3121.gf9f1eea9-1
                    ktextwidgets-git5.61.0.r262.g9008102-15.61.0.r265.gddf8153-1
                 kunitconversion-git5.61.0.r268.gd411e06-15.61.0.r269.g24a45f5-1
                         kwallet-git5.61.0.r905.gf9e6661-15.61.0.r908.ge0321a1-1
                  kwidgetsaddons-git5.61.0.r563.g8579e11-15.61.0.r565.g080aeaa-1
                   kwindowsystem-git5.61.0.r437.g54f7cf0-15.61.0.r438.g9a75713-1
                         kxmlgui-git5.61.0.r516.g4357ef2-15.61.0.r518.ge529dfc-1
                      libkscreen-git5.16.80.r1468.g5e1934d-15.16.80.r1472.gcc8f88d-1
                          oxygen-git5.16.80.r4311.g98632916-15.16.80.r4322.g551d9700-1
      plasma-browser-integration-git5.16.80.r828.gce31b947-15.16.80.r830.gaed338c6-1
                  plasma-desktop-git5.16.80.r6804.g52d7694ce-15.16.80.r6822.g489a6dc75-1
                plasma-framework-git5.61.0.r15220.g1f0215ebc-15.61.0.r15227.g134b2ac33-1
                       plasma-nm-git5.16.80.r2632.gd9c2a8d3-15.16.80.r2635.g463c6bb2-1
                       plasma-pa-git5.16.80.r720.g941790a-15.16.80.r728.ga420dd6-1
                      plasma-sdk-git5.16.80.r2063.g7bee976-15.16.80.r2065.gc69afe2-1
                plasma-workspace-git5.16.80.r7793.g8ce4a2ffc-15.16.80.r7818.g6e067d12d-1
     plasma-workspace-wallpapers-git5.16.80.r161.g97fa736-15.16.80.r163.g6d41e98-1
                      powerdevil-git5.16.80.r2202.g943d036c-15.16.80.r2204.ge06c9577-1
                        sddm-kcm-git5.16.80.r460.g1db43d7-15.16.80.r463.gbf436d3-1
                           solid-git5.61.0.r491.g2787c67-15.61.0.r494.gcd306b2-1
                          sonnet-git5.61.0.r474.g267d950-15.61.0.r479.g5972d78-1
             syntax-highlighting-git5.61.0.r971.g2ca8da8-15.61.0.r976.g75e233d-1
                  systemsettings-git5.16.80.r2050.g592bb10-15.16.80.r2056.g3149f99-2
                    threadweaver-git5.61.0.r400.gdd1833e-15.61.0.r401.g5c6ff07-1
                    user-manager-git5.16.80.r446.ga67f5fd-15.16.80.r447.g29768b0-1


:: Different sync package(s) in repository community x86_64

-------------------------------------------------------------------------------
                             PACKAGE           2019-08-10           2019-08-11
-------------------------------------------------------------------------------
                      acpi_call-dkms            1.1.0-237            1.1.0-238
                             aws-cli           1.16.208-1           1.16.215-1
                             caprine             2.34.0-1             2.35.0-1
                             dbeaver              6.1.3-1              6.1.4-1
                            electron              6.0.0-2              6.0.1-1
                           gscan2pdf              2.5.4-1              2.5.5-1
                           gvm-tools              1.4.1-1              1.4.1-2
                   haskell-criterion           1.5.5.0-45           1.5.5.0-46
       haskell-criterion-measurement           0.1.1.0-57            0.1.2.0-1
                      home-assistant             0.97.0-1             0.97.1-1
                               kicad              5.1.2-1              5.1.4-1
                    kicad-library-3d              5.1.2-1              5.1.4-1
                       kicad-library              5.1.2-1              5.1.4-1
                              kstars            1:3.3.3-1            1:3.3.4-1
                             openvas              6.0.1-1              6.0.1-2
                           perl-gtk3              0.033-2              0.035-1
                        python-boto3            1.9.198-1            1.9.205-1
                     python-botocore           1.12.198-1           1.12.205-1
                    python-braintree             3.55.0-1             3.56.0-1
                python-keystoneauth1             3.15.0-1             3.16.0-1
                       python-parsel              1.5.1-2              1.5.2-1
                        python-pcapy             0.11.4-1             0.11.5-1
                        python-redis              3.3.5-1              3.3.6-1
                        python-w3lib             1.20.0-1             1.21.0-1
                       python-yaspin             0.14.3-2             0.15.0-1
                       python2-boto3            1.9.198-1            1.9.205-1
                    python2-botocore           1.12.198-1           1.12.205-1
               python2-keystoneauth1             3.15.0-1             3.16.0-1
                       python2-pcapy             0.11.4-1             0.11.5-1
                       python2-redis              3.3.5-1              3.3.6-1
                       python2-w3lib             1.20.0-1             1.21.0-1
                    telegram-desktop              1.8.0-1              1.8.1-1
                        ttf-hanazono           20170904-2           20170904-3
                          ruby-mocha                    -              1.9.0-1


:: Different sync package(s) in repository core x86_64

-------------------------------------------------------------------------------
                             PACKAGE           2019-08-10           2019-08-11
-------------------------------------------------------------------------------
                               bison              3.3.2-1                3.4-1
                              dialog     1:1.3_20190728-1     1:1.3_20190808-1
                          libnghttp2             1.36.0-1             1.39.1-1
                                zstd              1.4.1-1              1.4.2-1


:: Different overlay package(s) in repository extra x86_64

-------------------------------------------------------------------------------
                             PACKAGE           2019-08-10           2019-08-11
-------------------------------------------------------------------------------
                            exo-gtk3             0.12.7-2             0.12.7-3
                           pamac-cli              8.0.4-6              8.0.4-7
                        pamac-common              8.0.4-6              8.0.4-7
                           pamac-gtk              8.0.4-6              8.0.4-7
             pamac-tray-appindicator              8.0.4-6              8.0.4-7
                         thunar-gtk3              1.8.8-4              1.8.8-5
                  xfce4-session-gtk3             4.13.4-2             4.13.4-3
                 xfce4-settings-gtk3             4.13.8-2             4.13.8-3


:: Different sync package(s) in repository extra x86_64

-------------------------------------------------------------------------------
                             PACKAGE           2019-08-10           2019-08-11
-------------------------------------------------------------------------------
                               dav1d              0.3.0-1              0.4.0-1
                              ffmpeg              1:4.2-2              1:4.2-4
                             nghttp2             1.36.0-1             1.39.1-1
                          postgresql               11.4-1               11.5-1
                     postgresql-docs               11.4-1               11.5-1
                     postgresql-libs               11.4-1               11.5-1
                                 vlc            3.0.7.1-2            3.0.7.1-3

No issue, everything went smoothly
Yes there was an issue. I was able to resolve it myself.(Please post your solution)
Yes i am currently experiencing an issue due to the update. (Please post about it)
Check if your mirror has already synced: