Hello community,
I am happy to announce another Testing Update.
Stay tuned for the cooperation we started with Tuxedo Computers!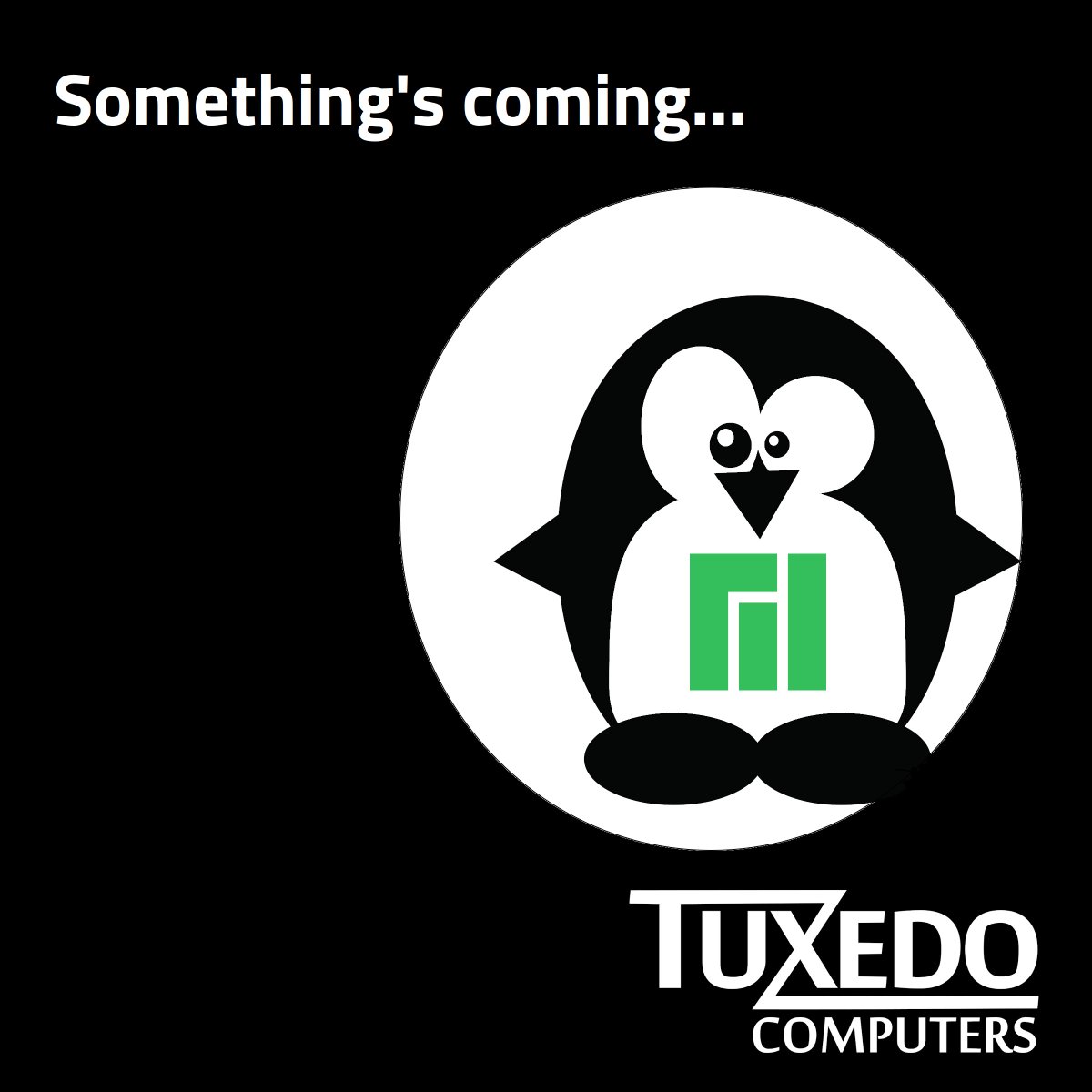 Some might noticed that since the #snapcraftsummit a lot of package changes went into Manjaro and our available RCs. Also we didn't yet announce 18.1.0-rc3 officially yet. We are still polishing the snap experience for our users. XFCE and Gnome will come with Gnome-Software and our KDE edition has Discover, both with snap support enabled.
This way everybody can easily access the snap store by a click and don't has to hassle to get snaps enabled. This enables us to ship even more proprietary software, which we couldn't before. For example check out on how you may install Spotify on Manjaro.
This update holds the following changes:
Systemd gained more stable patches. Report any issues you may have with it.
Pamac is now at its v8.0 release series
updates to XFCE 4.14
amdvlk got updated to its latest release
more updates to our KDE-Git branch
Octopi gained more features and fixes
Firefox-Dev and Thunderbird got updated
usual Haskell and Python updates
Give us the usual feedback and let us know what you think about this update.
---
Current supported Kernels
linux316 3.16.69
linux44 4.4.183 (no legacy nvidia-340 module!)
linux49 4.9.183
linux414 4.14.130
linux419 4.19.56
linux51 5.1.15
linux52 5.2-rc6 (few extramodules build, but not all yet!)
linux419-rt 4.19.50_rt22
linux50-rt 5.0.21_rt14
Package Updates (Sun Jun 30 06:44:09 CEST 2019)
testing community x86_64: 481 new and 476 removed package(s)
testing core x86_64: 7 new and 7 removed package(s)
testing extra x86_64: 97 new and 102 removed package(s)
testing multilib x86_64: 3 new and 3 removed package(s)
:: Different overlay package(s) in repository community x86_64

-------------------------------------------------------------------------------
                             PACKAGE           2019-06-28           2019-06-30
-------------------------------------------------------------------------------
                           baloo-git5.60.0.r2616.g1a573d5f-15.60.0.r2620.gdfd33e6e-1
                          breeze-git5.16.80.r1857.g092d4460-15.16.80.r1859.g49c5b696-1
                               cpu-x              3.2.4-6              3.2.4-7
                        discover-git5.16.80.r7284.g2b7a86a9-15.16.80.r7293.gc2221add-1
                       discover-snap             5.16.2-2             5.16.2-1
                         drkonqi-git5.16.80.r350.g250face0-15.16.80.r366.g5444c0f4-1
                              etcher             1.5.50-1             1.5.51-1
               kactivities-stats-git5.60.0.r216.g80906ff-15.60.0.r217.gb45c34e-1
                    kdeclarative-git5.60.0.r669.g0bcedd3-15.60.0.r671.g94479bd-1
                       kholidays-git5.60.0.r807.ga8410ef-15.60.0.r809.gb7a99e5-1
                     kinfocenter-git5.16.80.r1500.g4be9b51-15.16.80.r1504.g014949a-1
                             kio-git5.60.0.r3456.g91901a64-15.60.0.r3459.gae84a670-1
                       kirigami2-git5.60.0.r1846.g43eb5fa-15.60.0.r1847.g13d103e-1
                     kjobwidgets-git5.60.0.r247.g9c08ec3-15.60.0.r249.g45cf9a0-1
                      knetattach-git5.16.80.r6725.g9e4b9cb8-15.16.80.r6741.g2dbdc6c5-1
                  knotifications-git5.60.0.r430.g66ed559-15.60.0.r431.g3341925-1
                   kscreenlocker-git5.16.80.r696.gbb8958e-15.16.80.r701.gd8e70be-1
                     ktexteditor-git5.60.0.r2066.g4daee274-15.60.0.r2072.gdeb27c1b-1
                  kwidgetsaddons-git5.60.0.r551.g89606c1-15.60.0.r552.g1772904-1
                            kwin-git5.16.80.r17038.g9917aef95-15.16.80.r17051.gbc309929a-1
                              octopi              0.9.0-8              0.9.0-9
          octopi-notifier-frameworks              0.9.0-8              0.9.0-9
                 octopi-notifier-qt5              0.9.0-8              0.9.0-9
                          oxygen-git5.16.80.r4290.g30499265-15.16.80.r4294.g1af98fda-1
      plasma-browser-integration-git5.16.80.r786.gee36561c-15.16.80.r790.g2c5b735e-1
                  plasma-desktop-git5.16.80.r6725.g9e4b9cb8-15.16.80.r6741.g2dbdc6c5-1
                plasma-framework-git5.60.0.r15187.g9f04ae48e-15.60.0.r15188.g7ae271987-1
              plasma-integration-git5.16.80.r419.gad922dd-15.16.80.r424.g16ed436-1
                       plasma-nm-git5.16.80.r2591.ga64d7f3d-15.16.80.r2595.gaad8d817-1
                       plasma-pa-git5.16.80.r710.gfc43d6d-15.16.80.r716.gaddeafe-1
                      plasma-sdk-git5.16.80.r2052.ga94d56a-15.16.80.r2054.g929b070-1
                plasma-workspace-git5.16.80.r7688.g71a03a0b-15.16.80.r7718.gf67d61b3-1
     plasma-workspace-wallpapers-git5.16.80.r156.ge1f52e8-15.16.80.r157.g3420dd9-1
                         purpose-git5.60.0.r627.ga207a66-15.60.0.r636.g729a841-1
              qqc2-desktop-style-git5.60.0.r269.g33a13d1-15.60.0.r270.g6eb266c-1
                           solid-git5.60.0.r484.g6c369f7-15.60.0.r486.g541a3d3-1
            spectre-meltdown-checker               0.37-1               0.42-1
             syntax-highlighting-git5.60.0.r953.gc91c255-15.60.0.r957.g8b7cac7-1
                    user-manager-git5.16.80.r441.g2d1514b-15.16.80.r444.gf78202c-1
                 gnome-software-snap                    -             3.32.3-1


:: Different sync package(s) in repository community x86_64

-------------------------------------------------------------------------------
                             PACKAGE           2019-06-28           2019-06-30
-------------------------------------------------------------------------------
                                agda            2.6.0.1-5            2.6.0.1-6
                                 apm              2.3.1-1              2.3.1-2
                                atom             1.38.2-1             1.38.2-2
                               brial              1.2.5-1              1.2.5-2
                      budgie-desktop               10.5-1               10.5-2
                                c2hs            0.28.6-37            0.28.6-38
                       cabal-install          2.4.0.0-105          2.4.0.0-107
                             caprine             2.30.2-1             2.33.1-1
                               cgrep           6.6.25-148           6.6.25-150
                                code             1.35.1-1             1.35.1-2
                              consul              1.4.2-1              1.5.2-1
                             cryptol             2.7.0-14             2.7.0-16
                               cudnn           7.6.0.64-1           7.6.1.34-1
                               darcs            2.14.2-75            2.14.2-77
                                dart              2.3.2-1              2.4.0-1
                       diff-so-fancy              1.2.5-1              1.2.6-1
                         dns-lexicon              3.2.8-1              3.2.9-1
                            electron              4.1.4-1              5.0.6-1
               firefox-decentraleyes             2.0.11-1             2.0.12-1
           firefox-developer-edition            68.0b13-1            68.0b14-1
  firefox-developer-edition-i18n-ach            68.0b13-1            68.0b14-1
   firefox-developer-edition-i18n-af            68.0b13-1            68.0b14-1
   firefox-developer-edition-i18n-an            68.0b13-1            68.0b14-1
   firefox-developer-edition-i18n-ar            68.0b13-1            68.0b14-1
  firefox-developer-edition-i18n-ast            68.0b13-1            68.0b14-1
   firefox-developer-edition-i18n-az            68.0b13-1            68.0b14-1
   firefox-developer-edition-i18n-be            68.0b13-1            68.0b14-1
   firefox-developer-edition-i18n-bg            68.0b13-1            68.0b14-1
   firefox-developer-edition-i18n-bn            68.0b13-1            68.0b14-1
   firefox-developer-edition-i18n-br            68.0b13-1            68.0b14-1
   firefox-developer-edition-i18n-bs            68.0b13-1            68.0b14-1
   firefox-developer-edition-i18n-ca            68.0b13-1            68.0b14-1
  firefox-developer-edition-i18n-cak            68.0b13-1            68.0b14-1
   firefox-developer-edition-i18n-cs            68.0b13-1            68.0b14-1
   firefox-developer-edition-i18n-cy            68.0b13-1            68.0b14-1
   firefox-developer-edition-i18n-da            68.0b13-1            68.0b14-1
   firefox-developer-edition-i18n-de            68.0b13-1            68.0b14-1
  firefox-developer-edition-i18n-dsb            68.0b13-1            68.0b14-1
   firefox-developer-edition-i18n-el            68.0b13-1            68.0b14-1
firefox-developer-edition-i18n-en-ca            68.0b13-1            68.0b14-1
firefox-developer-edition-i18n-en-gb            68.0b13-1            68.0b14-1
firefox-developer-edition-i18n-en-us            68.0b13-1            68.0b14-1
   firefox-developer-edition-i18n-eo            68.0b13-1            68.0b14-1
firefox-developer-edition-i18n-es-ar            68.0b13-1            68.0b14-1
firefox-developer-edition-i18n-es-cl            68.0b13-1            68.0b14-1
firefox-developer-edition-i18n-es-es            68.0b13-1            68.0b14-1
firefox-developer-edition-i18n-es-mx            68.0b13-1            68.0b14-1
   firefox-developer-edition-i18n-et            68.0b13-1            68.0b14-1
   firefox-developer-edition-i18n-eu            68.0b13-1            68.0b14-1
   firefox-developer-edition-i18n-fa            68.0b13-1            68.0b14-1
   firefox-developer-edition-i18n-ff            68.0b13-1            68.0b14-1
   firefox-developer-edition-i18n-fi            68.0b13-1            68.0b14-1
   firefox-developer-edition-i18n-fr            68.0b13-1            68.0b14-1
firefox-developer-edition-i18n-fy-nl            68.0b13-1            68.0b14-1
firefox-developer-edition-i18n-ga-ie            68.0b13-1            68.0b14-1
   firefox-developer-edition-i18n-gd            68.0b13-1            68.0b14-1
   firefox-developer-edition-i18n-gl            68.0b13-1            68.0b14-1
   firefox-developer-edition-i18n-gn            68.0b13-1            68.0b14-1
firefox-developer-edition-i18n-gu-in            68.0b13-1            68.0b14-1
   firefox-developer-edition-i18n-he            68.0b13-1            68.0b14-1
firefox-developer-edition-i18n-hi-in            68.0b13-1            68.0b14-1
   firefox-developer-edition-i18n-hr            68.0b13-1            68.0b14-1
  firefox-developer-edition-i18n-hsb            68.0b13-1            68.0b14-1
   firefox-developer-edition-i18n-hu            68.0b13-1            68.0b14-1
firefox-developer-edition-i18n-hy-am            68.0b13-1            68.0b14-1
   firefox-developer-edition-i18n-ia            68.0b13-1            68.0b14-1
   firefox-developer-edition-i18n-id            68.0b13-1            68.0b14-1
   firefox-developer-edition-i18n-is            68.0b13-1            68.0b14-1
   firefox-developer-edition-i18n-it            68.0b13-1            68.0b14-1
   firefox-developer-edition-i18n-ja            68.0b13-1            68.0b14-1
   firefox-developer-edition-i18n-ka            68.0b13-1            68.0b14-1
  firefox-developer-edition-i18n-kab            68.0b13-1            68.0b14-1
   firefox-developer-edition-i18n-kk            68.0b13-1            68.0b14-1
   firefox-developer-edition-i18n-km            68.0b13-1            68.0b14-1
   firefox-developer-edition-i18n-kn            68.0b13-1            68.0b14-1
   firefox-developer-edition-i18n-ko            68.0b13-1            68.0b14-1
  firefox-developer-edition-i18n-lij            68.0b13-1            68.0b14-1
   firefox-developer-edition-i18n-lt            68.0b13-1            68.0b14-1
   firefox-developer-edition-i18n-lv            68.0b13-1            68.0b14-1
   firefox-developer-edition-i18n-mk            68.0b13-1            68.0b14-1
   firefox-developer-edition-i18n-mr            68.0b13-1            68.0b14-1
   firefox-developer-edition-i18n-ms            68.0b13-1            68.0b14-1
   firefox-developer-edition-i18n-my            68.0b13-1            68.0b14-1
firefox-developer-edition-i18n-nb-no            68.0b13-1            68.0b14-1
firefox-developer-edition-i18n-ne-np            68.0b13-1            68.0b14-1
   firefox-developer-edition-i18n-nl            68.0b13-1            68.0b14-1
firefox-developer-edition-i18n-nn-no            68.0b13-1            68.0b14-1
   firefox-developer-edition-i18n-oc            68.0b13-1            68.0b14-1
firefox-developer-edition-i18n-pa-in            68.0b13-1            68.0b14-1
   firefox-developer-edition-i18n-pl            68.0b13-1            68.0b14-1
firefox-developer-edition-i18n-pt-br            68.0b13-1            68.0b14-1
firefox-developer-edition-i18n-pt-pt            68.0b13-1            68.0b14-1
   firefox-developer-edition-i18n-rm            68.0b13-1            68.0b14-1
   firefox-developer-edition-i18n-ro            68.0b13-1            68.0b14-1
   firefox-developer-edition-i18n-ru            68.0b13-1            68.0b14-1
   firefox-developer-edition-i18n-si            68.0b13-1            68.0b14-1
   firefox-developer-edition-i18n-sk            68.0b13-1            68.0b14-1
   firefox-developer-edition-i18n-sl            68.0b13-1            68.0b14-1
  firefox-developer-edition-i18n-son            68.0b13-1            68.0b14-1
   firefox-developer-edition-i18n-sq            68.0b13-1            68.0b14-1
   firefox-developer-edition-i18n-sr            68.0b13-1            68.0b14-1
firefox-developer-edition-i18n-sv-se            68.0b13-1            68.0b14-1
   firefox-developer-edition-i18n-ta            68.0b13-1            68.0b14-1
   firefox-developer-edition-i18n-te            68.0b13-1            68.0b14-1
   firefox-developer-edition-i18n-th            68.0b13-1            68.0b14-1
   firefox-developer-edition-i18n-tr            68.0b13-1            68.0b14-1
   firefox-developer-edition-i18n-uk            68.0b13-1            68.0b14-1
   firefox-developer-edition-i18n-ur            68.0b13-1            68.0b14-1
   firefox-developer-edition-i18n-uz            68.0b13-1            68.0b14-1
   firefox-developer-edition-i18n-vi            68.0b13-1            68.0b14-1
   firefox-developer-edition-i18n-xh            68.0b13-1            68.0b14-1
firefox-developer-edition-i18n-zh-cn            68.0b13-1            68.0b14-1
firefox-developer-edition-i18n-zh-tw            68.0b13-1            68.0b14-1
                    gimp-plugin-gmic              2.6.6-1              2.6.7-1
                           git-annex         7.20190615-9        7.20190615-12
                          git-repair        1.20170626-73        1.20170626-74
                                gmic              2.6.6-1              2.6.7-1
                                gpac            1:0.7.1-4            1:0.8.0-1
                               gsoap             2.8.84-1             2.8.86-1
                 haskell-adjunctions               4.4-86               4.4-87
                       haskell-aeson            1.4.4.0-1            1.4.4.0-2
         haskell-aeson-better-errors          0.9.1.0-125          0.9.1.0-126
                haskell-aeson-compat             0.3.9-43             0.3.9-44
                  haskell-aeson-diff           1.1.0.7-16           1.1.0.7-18
                haskell-aeson-pretty             0.8.7-76             0.8.7-77
                    haskell-aeson-qq            0.8.2-123            0.8.2-124
               haskell-asn1-encoding             0.9.5-93             0.9.5-94
                  haskell-asn1-parse            0.9.4-104            0.9.4-105
                  haskell-asn1-types              0.3.3-1              0.3.3-2
                haskell-authenticate            1.3.4-306            1.3.4-308
          haskell-authenticate-oauth               1.6-92               1.6-93
                         haskell-aws            0.21.1-60            0.21.1-62
              haskell-binary-conduit             1.3.1-41             1.3.1-42
              haskell-binary-orphans           0.1.8.0-98           0.1.8.0-99
               haskell-binary-tagged                0.2-8                0.2-9
                  haskell-bower-json          1.0.0.1-123          1.0.0.1-124
                       haskell-■■■■■              0.46-40              0.46-41
            haskell-bsb-http-chunked           0.0.0.4-34           0.0.0.4-35
   haskell-bytestring-strict-builder            0.4.5.3-3            0.4.5.3-4
     haskell-bytestring-tree-builder            0.2.7.3-8            0.2.7.3-9
                     haskell-cassava           0.5.1.0-70           0.5.1.0-71
          haskell-cassava-megaparsec             2.0.0-27             2.0.0-28
                     haskell-charset           0.3.7.1-49           0.3.7.1-50
              haskell-chasingbottoms           1.3.1.5-13           1.3.1.5-14
                  haskell-cheapskate           0.1.1.1-65           0.1.1.1-66
                    haskell-checkers              0.5.0-4              0.5.0-5
                  haskell-cipher-aes            0.2.11-90            0.2.11-91
               haskell-clash-prelude            0.99.3-51            0.99.3-52
               haskell-clientsession          0.9.1.2-106          0.9.1.2-107
                     haskell-concise          0.1.0.1-107          0.1.0.1-108
                     haskell-conduit           1.3.1.1-20           1.3.1.1-21
               haskell-conduit-extra              1.3.2-1              1.3.2-3
                  haskell-config-ini           0.2.4.0-38           0.2.4.0-39
                haskell-configurator           0.3.0.0-81           0.3.0.0-82
             haskell-configurator-ng           0.0.0.1-71           0.0.0.1-72
                  haskell-connection              0.3.0-9             0.3.0-10
                   haskell-cprng-aes             0.6.1-96             0.6.1-97
                   haskell-criterion           1.5.5.0-28           1.5.5.0-30
       haskell-criterion-measurement           0.1.1.0-49           0.1.1.0-50
         haskell-crypto-cipher-types             0.0.9-90             0.0.9-91
              haskell-crypto-numbers             0.2.7-95             0.2.7-96
               haskell-crypto-pubkey            0.2.8-111            0.2.8-112
         haskell-crypto-pubkey-types             0.4.3-96             0.4.3-97
               haskell-crypto-random             0.0.9-97             0.0.9-98
                  haskell-cryptohash           0.11.9-101           0.11.9-102
          haskell-cryptohash-conduit            0.1.1-280            0.1.1-282
        haskell-cryptohash-cryptoapi             0.1.4-54             0.1.4-55
                  haskell-cryptonite               0.26-5               0.26-6
          haskell-cryptonite-conduit            0.2.2-174            0.2.2-176
             haskell-data-serializer             0.3.4-66             0.3.4-67
                haskell-data-textual          0.3.0.2-104          0.3.0.2-105
                         haskell-dav             1.3.3-71             1.3.3-73
                        haskell-dbus             1.2.7-14             1.2.7-16
              haskell-deferred-folds           0.9.10.1-7           0.9.10.1-8
                 haskell-descriptive             0.9.5-49             0.9.5-50
                         haskell-dns             3.0.4-70             3.0.4-71
                haskell-doctemplates           0.2.2.1-81           0.2.2.1-82
                     haskell-doctest          0.16.0.1-23          0.16.0.1-24
                        haskell-drbg             0.5.5-56             0.5.5-57
        haskell-edit-distance-vector           1.0.0.4-20           1.0.0.4-21
                      haskell-either           5.0.1.1-10           5.0.1.1-11
              haskell-email-validate          2.3.2.11-14          2.3.2.11-15
                   haskell-esqueleto             3.0.0-16             3.0.0-18
          haskell-expiring-cache-map           0.0.6.1-37           0.0.6.1-38
                 haskell-fast-logger             2.4.16-3             2.4.16-4
                  haskell-fdo-notify            0.3.1-174            0.3.1-176
                        haskell-feed            1.1.0.0-8           1.1.0.0-10
                       haskell-foldl             1.4.5-37             1.4.5-38
                  haskell-foundation            0.0.23-14            0.0.23-15
                        haskell-free             5.1.1-12             5.1.1-13
                       haskell-gauge             0.2.4-23             0.2.4-24
                     haskell-githash           0.1.3.1-61           0.1.3.1-63
                      haskell-gnuidn            0.2.2-112            0.2.2-113
            haskell-hackage-security           0.5.3.0-51           0.5.3.0-52
             haskell-haddock-library             1.7.0-51             1.7.0-52
                      haskell-hakyll          4.12.5.2-41          4.12.5.2-46
                       haskell-hasql           1.3.0.3-87           1.3.0.3-88
                  haskell-hasql-pool           0.5.0.2-16           0.5.0.2-17
           haskell-hasql-transaction             0.7.1-34             0.7.1-35
                        haskell-here            1.2.13-75            1.2.13-76
                haskell-hjsonpointer             1.5.0-36             1.5.0-37
                 haskell-hjsonschema            1.9.0-231            1.9.0-233
                 haskell-hledger-lib            1.14.1-29            1.14.1-30
                    haskell-hopenpgp           2.7.4.1-79           2.7.4.1-81
                       haskell-hpack            0.31.2-39            0.31.2-41
                 haskell-hs-bibutils            6.7.0.0-4            6.7.0.0-5
                    haskell-hslogger            1.3.0.0-5            1.3.0.0-6
                       haskell-hslua            1.0.3.1-7            1.0.3.1-8
         haskell-hslua-module-system              0.2.1-1              0.2.1-2
           haskell-hslua-module-text             0.2.1-10             0.2.1-11
                   haskell-hsopenssl         0.11.4.16-15         0.11.4.16-16
                   haskell-hspec-wai             0.9.2-45             0.9.2-46
              haskell-hspec-wai-json             0.9.2-53             0.9.2-54
                haskell-html-conduit             1.3.2-49             1.3.2-51
                        haskell-http          4000.3.14-1          4000.3.14-3
               haskell-http-api-data              0.4.1-4              0.4.1-5
                 haskell-http-client             0.6.4-13             0.6.4-14
             haskell-http-client-tls          0.3.5.3-124          0.3.5.3-125
                 haskell-http-common           0.8.2.0-51           0.8.2.0-52
                haskell-http-conduit           2.3.7.1-31           2.3.7.1-33
                haskell-http-streams          0.8.6.1-121          0.8.6.1-122
                  haskell-http-types            0.12.3-17            0.12.3-18
                       haskell-http2             1.6.5-18             1.6.5-19
                  haskell-httpd-shed            0.4.1.1-5            0.4.1.1-6
          haskell-incremental-parser           0.3.2.2-18           0.3.2.2-19
                         haskell-ini             0.4.1-20             0.4.1-21
   haskell-insert-ordered-containers              0.2.2-5              0.2.2-6
                 haskell-interpolate             0.2.0-85             0.2.0-86
    haskell-interpolatedstring-perl6             1.0.1-33             1.0.1-34
                   haskell-invariant             0.5.3-12             0.5.3-13
                  haskell-io-streams           1.5.1.0-19           1.5.1.0-20
          haskell-io-streams-haproxy           1.0.1.0-19           1.0.1.0-20
                     haskell-iproute             1.7.7-17             1.7.7-18
                       haskell-ipynb               0.1-44               0.1-46
                 haskell-ixset-typed           0.4.0.1-26           0.4.0.1-27
                        haskell-jose          0.7.0.0-110          0.7.0.0-111
                   haskell-js-jquery            3.3.1-245            3.3.1-247
                        haskell-json              0.9.3-3              0.9.3-4
                    haskell-json-ast             0.3.1-33             0.3.1-34
                 haskell-juicypixels             3.3.3-18            3.3.3.1-1
              haskell-kan-extensions               5.2-56               5.2-57
                        haskell-keys            3.12.2-11            3.12.2-12
                  haskell-language-c              0.8.2-9             0.8.2-10
                        haskell-lens            4.17.1-13            4.17.1-14
                  haskell-lens-aeson            1.0.2-150            1.0.2-151
                      haskell-libmpd           0.9.0.8-64           0.9.0.8-65
                     haskell-libyaml           0.1.1.0-24           0.1.1.0-25
                       haskell-lucid            2.9.11-27            2.9.11-28
                      haskell-memory           0.14.18-24           0.14.18-25
             haskell-microlens-aeson            2.3.0.4-3            2.3.0.4-4
          haskell-microlens-platform            0.3.11-24            0.3.11-25
                 haskell-microstache          1.0.1.1-100          1.0.1.1-101
                haskell-monad-logger            0.3.30-60            0.3.30-62
            haskell-mono-traversable          1.0.11.0-23          1.0.11.0-24
                    haskell-mustache            2.3.0-200            2.3.0-202
                      haskell-nettle             0.3.0-38             0.3.0-39
                     haskell-network           2.8.0.0-14           2.8.0.0-15
                 haskell-network-bsd           2.8.0.0-12           2.8.0.0-13
          haskell-network-byte-order            0.1.1.0-1            0.1.1.0-2
                  haskell-network-ip           0.3.0.2-95           0.3.0.2-96
           haskell-network-multicast             0.2.0-61             0.2.0-62
       haskell-network-protocol-xmpp            0.4.8-124            0.4.8-125
             haskell-openssl-streams           1.2.2.0-20           1.2.2.0-21
             haskell-optparse-simple           0.1.1.2-30           0.1.1.2-32
                haskell-pandoc-types          1.17.5.4-36          1.17.5.4-37
                     haskell-parsers            0.12.10-8            0.12.10-9
                        haskell-path            0.6.1-105            0.6.1-106
                     haskell-path-io             1.4.2-27             1.4.2-28
                  haskell-pcre-heavy           1.0.0.2-56           1.0.0.2-57
                         haskell-pem             0.2.4-50             0.2.4-51
                  haskell-persistent             2.9.2-32             2.9.2-34
               haskell-persistent-qq             2.9.1-36             2.9.1-38
           haskell-persistent-sqlite             2.9.3-31             2.9.3-33
         haskell-persistent-template             2.6.0-49             2.6.0-51
                haskell-pgp-wordlist            0.1.0.3-6            0.1.0.3-7
                  haskell-pipes-http             1.0.6-33             1.0.6-34
                     haskell-pointed             5.0.1-92             5.0.1-93
           haskell-postgresql-binary          0.12.1.2-48          0.12.1.2-49
               haskell-prettyprinter              1.3.0-5              1.3.0-6
 haskell-prettyprinter-ansi-terminal           1.1.1.2-51           1.1.1.2-52
haskell-prettyprinter-convert-ansi-wl-pprint       1.1-48               1.1-49
            haskell-project-template          0.2.0.1-146          0.2.0.1-148
        haskell-quickcheck-instances             0.3.21-6             0.3.21-7
                      haskell-rebase            1.3.1.1-8            1.3.1.1-9
                    haskell-reducers            3.12.3-49            3.12.3-50
                    haskell-rerebase            1.3.1.1-6            1.3.1.1-7
                         haskell-rio           0.1.9.2-14           0.1.9.2-16
                         haskell-rsa             2.3.1-21             2.3.1-22
                       haskell-sandi               0.5-27               0.5-28
                         haskell-sbv                8.3-3                8.3-5
                   haskell-securemem            0.1.10-52            0.1.10-53
               haskell-semigroupoids             5.3.2-22             5.3.2-23
                     haskell-servant             0.16.1-4             0.16.1-5
              haskell-servant-server            0.16.1-19            0.16.1-21
             haskell-servant-swagger            1.1.7.1-5            1.1.7.1-6
                       haskell-shake            0.18.2-23            0.18.2-25
                 haskell-shakespeare            2.0.20-34            2.0.20-35
             haskell-simple-sendfile            0.2.28-34            0.2.28-36
                  haskell-singletons             2.5.1-23             2.5.1-24
                 haskell-skylighting             0.7.7-26            0.8.1.1-1
            haskell-skylighting-core             0.7.7-26            0.8.1.1-1
                   haskell-snap-core           1.0.4.0-21           1.0.4.0-22
                 haskell-snap-server           1.1.1.1-43           1.1.1.1-45
                       haskell-socks              0.6.0-6              0.6.0-7
                   haskell-sourcemap            0.1.6-132            0.1.6-133
               haskell-src-exts-util              0.2.5-8              0.2.5-9
                    haskell-src-meta             0.8.2-20             0.8.2-21
                  haskell-statistics          0.15.0.0-27          0.15.0.0-28
              haskell-storablevector            0.2.13-15            0.2.13-16
                       haskell-store            0.5.1.1-5            0.5.1.1-6
           haskell-streaming-commons            0.2.1.1-2            0.2.1.1-3
                    haskell-swagger2           2.3.1.1-40           2.3.1.1-41
                         haskell-syb               0.7-11              0.7.1-1
           haskell-tagstream-conduit          0.5.5.3-268          0.5.5.3-270
         haskell-tamarin-prover-term             1.4.1-22             1.4.1-23
       haskell-tamarin-prover-theory             1.4.1-29             1.4.1-30
        haskell-tamarin-prover-utils             1.4.1-11             1.4.1-12
                 haskell-tasty-rerun            1.1.14-19            1.1.14-20
                     haskell-texmath          0.11.2.2-23          0.11.2.2-24
                haskell-text-builder           0.6.5.1-10           0.6.5.1-11
                  haskell-text-short             0.1.2-55             0.1.2-56
                  haskell-th-desugar               1.9-26               1.9-27
              haskell-th-expand-syns            0.4.4.0-8            0.4.4.0-9
                  haskell-th-orphans            0.13.7-15            0.13.7-16
               haskell-th-reify-many              0.1.9-2              0.1.9-3
                haskell-th-utilities            0.2.3.0-5            0.2.3.0-6
                         haskell-tls             1.4.1-74             1.4.1-75
         haskell-tls-session-manager            0.0.1.0-4            0.0.1.0-5
                     haskell-torrent         10000.1.1-17         10000.1.1-18
                   haskell-tree-diff                0.1-5                0.1-6
                    haskell-trifecta                 2-43                 2-44
                      haskell-turtle            1.5.14-10            1.5.14-11
               haskell-typed-process            0.2.4.1-1            0.2.5.0-1
                    haskell-uniplate            1.6.12-45            1.6.12-46
                   haskell-unix-time              0.4.7-1              0.4.7-2
        haskell-unordered-containers          0.2.10.0-10          0.2.10.0-11
              haskell-uri-bytestring           0.3.2.1-31           0.3.2.1-32
                       haskell-vault           0.3.1.2-18           0.3.1.2-19
            haskell-vector-instances              3.4-126              3.4-127
                         haskell-wai            3.2.2.1-1            3.2.2.1-2
              haskell-wai-app-static           3.1.6.3-64           3.1.6.3-66
                 haskell-wai-conduit          3.0.0.4-123          3.0.0.4-124
                    haskell-wai-cors              0.2.7-2              0.2.7-3
                   haskell-wai-extra           3.0.26.1-2           3.0.26.1-3
          haskell-wai-handler-launch          3.0.2.4-181          3.0.2.4-183
                  haskell-wai-logger              2.3.5-7              2.3.5-8
       haskell-wai-middleware-static             0.8.2-72             0.8.2-73
              haskell-wai-websockets           3.0.1.2-86           3.0.1.2-87
                        haskell-warp            3.2.27-30            3.2.27-32
                    haskell-warp-tls              3.2.6-7              3.2.6-9
                  haskell-websockets          0.12.5.3-21          0.12.5.3-22
            haskell-wl-pprint-extras          3.5.0.5-101          3.5.0.5-102
          haskell-wl-pprint-terminfo          3.7.1.4-101          3.7.1.4-102
                        haskell-wreq           0.5.3.2-55           0.5.3.2-56
                        haskell-x509             1.7.5-22             1.7.5-23
                  haskell-x509-store             1.6.7-21             1.6.7-22
                 haskell-x509-system             1.6.6-89             1.6.6-90
             haskell-x509-validation            1.6.11-21            1.6.11-22
                      haskell-xcffib              0.8.1-2              0.8.1-3
                 haskell-xml-conduit           1.8.0.1-62           1.8.0.1-64
                  haskell-xml-hamlet            0.5.0-130            0.5.0-132
                        haskell-yaml          0.11.0.0-51           0.11.1.0-1
                       haskell-yesod            1.6.0-290            1.6.0-293
                  haskell-yesod-auth             1.6.7-10             1.6.7-12
                  haskell-yesod-core            1.6.14-46            1.6.14-48
               haskell-yesod-default            1.2.0-544            1.2.0-546
                  haskell-yesod-form              1.6.5-8             1.6.5-10
            haskell-yesod-persistent           1.6.0.2-44           1.6.0.2-46
                haskell-yesod-static          1.6.0.1-143          1.6.0.1-145
                  haskell-yesod-test           1.6.6.1-37           1.6.6.1-39
                            hasktags            0.71.2-31            0.71.2-32
                           hedgewars            0.9.25-37            0.9.25-38
                             hindent             5.3.0-10             5.3.0-12
                             hledger            1.14.2-35            1.14.2-36
                         hledger-api              1.14-79              1.14-81
                          hledger-ui            1.14.2-40            1.14.2-41
                         hledger-web            1.14.1-83            1.14.1-86
                               hlint            2.1.14-43            2.1.14-45
                              hoogle          5.0.17.9-24          5.0.17.9-26
                      hopenpgp-tools            0.21.3-65            0.21.3-68
                               idris             1.3.1-93             1.3.1-94
               intel-compute-runtime        19.23.13131-1        19.25.13237-1
                        intel-gmmlib             19.2.2-1             19.2.3-1
             intel-graphics-compiler            1:1.0.8-1            1:1.0.9-1
                          jupyterlab             0.35.6-1              1.0.0-1
                   jupyterlab_server              0.3.4-1              1.0.0-2
                   krita-plugin-gmic              2.6.6-1              2.6.7-1
                          latte-dock              0.8.8-1              0.8.9-1
                            lollypop              1.1.1-1            1.1.3.1-1
                           lttng-ust             2.10.3-3             2.10.4-1
                              marked              0.6.2-1              0.6.3-1
                               minio         2019.06.19-1         2019.06.27-1
                              mumble           1.3.0rc1-3           1.3.0rc2-1
                              murmur           1.3.0rc1-5           1.3.0rc2-1
                           musescore                3.2-1              3.2.1-1
                                nccl              2.4.7-1              2.4.8-1
                                 npm              6.9.0-1              6.9.2-1
                                ogre             1.12.0-1             1.12.1-1
                           ogre-docs             1.12.0-1             1.12.1-1
                              pandoc             2.7.2-68              2.7.3-3
                     pandoc-citeproc            0.16.2-65            0.16.2-70
                     pandoc-crossref           0.3.4.1-46           0.3.4.1-51
                     parity-ethereum              2.4.7-1              2.4.8-1
                           postgrest            5.2.0-109            5.2.0-111
                       python-kajiki              0.7.2-2              0.8.0-1
                     python-lttngust             2.10.3-3             2.10.4-1
                     python-openmdao              2.7.1-1              2.8.0-1
                     python-pynamodb              3.4.0-1              3.4.1-1
                python-pytest-django              3.4.8-1              3.5.1-1
                      python-pytorch              1.1.0-6              1.1.0-7
                 python-pytorch-cuda              1.1.0-6              1.1.0-7
                  python-pytorch-opt              1.1.0-6              1.1.0-7
             python-pytorch-opt-cuda              1.1.0-6              1.1.0-7
                   python-tensorflow             1.14.0-1             1.14.0-2
              python-tensorflow-cuda             1.14.0-1             1.14.0-2
               python-tensorflow-opt             1.14.0-1             1.14.0-2
          python-tensorflow-opt-cuda             1.14.0-1             1.14.0-2
                    python-unidecode             1.0.23-1              1.1.1-1
                      python2-kajiki              0.7.2-2              0.8.0-1
               python2-pytest-django              3.4.8-1              3.5.1-1
                   python2-unidecode             1.0.23-1              1.1.1-1
                        riot-desktop              1.2.2-1              1.2.2-2
                            riot-web              1.2.2-1              1.2.2-2
                          shellcheck            0.6.0-135            0.6.0-140
                            solidity              0.5.9-1             0.5.10-1
               spirv-llvm-translator              8.0.0-1            8.0.1.1-1
                               stack           1.9.3.1-70           1.9.3.1-73
                     stylish-haskell           0.9.2.1-41           0.9.2.1-43
                      tamarin-prover            1.4.1-101            1.4.1-103
                          tensorflow             1.14.0-1             1.14.0-2
                     tensorflow-cuda             1.14.0-1             1.14.0-2
                      tensorflow-opt             1.14.0-1             1.14.0-2
                 tensorflow-opt-cuda             1.14.0-1             1.14.0-2
                         vapoursynth              R45.1-1                R46-1
                                 xed              2.0.2-1              2.2.0-1
                              xmobar            0.29.5-23            0.29.5-25
                                zart              2.6.6-1              2.6.7-1
                           electron4                    -              4.2.5-1
                   haskell-tasty-lua                    -            0.2.0.1-1
                        python-json5                    -              0.8.4-2
                       ttf-joypixels                    -              5.0.2-1


:: Different overlay package(s) in repository core x86_64

-------------------------------------------------------------------------------
                             PACKAGE           2019-06-28           2019-06-30
-------------------------------------------------------------------------------
                             systemd             242.29-4             242.32-1
                        systemd-libs             242.29-4             242.32-1
                  systemd-resolvconf             242.29-4             242.32-1
                  systemd-sysvcompat             242.29-4             242.32-1


:: Different sync package(s) in repository core x86_64

-------------------------------------------------------------------------------
                             PACKAGE           2019-06-28           2019-06-30
-------------------------------------------------------------------------------
                               expat              2.2.6-1              2.2.7-1
                       libutil-linux               2.34-2               2.34-3
                          util-linux               2.34-2               2.34-3


:: Different overlay package(s) in repository extra x86_64

-------------------------------------------------------------------------------
                             PACKAGE           2019-06-28           2019-06-30
-------------------------------------------------------------------------------
                              amdvlk 2.84.0421.g1dd300a-1 2.93.0606.g245f34b-1
              manjaro-settings-samba           20180509-2           20190629-1
              manjaro-tools-base-git      r2787.10ae36e-1      r2788.ba2ffeb-1
               manjaro-tools-iso-git      r2787.10ae36e-1      r2788.ba2ffeb-1
               manjaro-tools-pkg-git      r2787.10ae36e-1      r2788.ba2ffeb-1
              manjaro-tools-yaml-git      r2787.10ae36e-1      r2788.ba2ffeb-1
                           pamac-cli              7.4.0-1              8.0.1-1
                       pamac-cli-dev              8.0.0-1                    -
                        pamac-common              7.4.0-1              8.0.1-1
                    pamac-common-dev              8.0.0-1                    -
                           pamac-gtk              7.4.0-1              8.0.1-1
                       pamac-gtk-dev              8.0.0-1                    -
                            pamac-qt              0.2.0-3              0.2.0-4
             pamac-tray-appindicator              7.4.0-1              8.0.1-1
         pamac-tray-appindicator-dev              8.0.0-1                    -
             perl-linux-desktopfiles               0.25-2             0.25-2.0
                         thunar-gtk3              1.8.6-7              1.8.7-1
                    xfce4-panel-gtk3             4.13.5-3             4.13.5-5
                  xfce4-session-gtk3             4.13.2-3             4.13.2-4
                         xfconf-gtk3             4.13.7-2             4.13.8-1
                      xfdesktop-gtk3             4.13.4-4             4.13.5-1
                          xfwm4-gtk3             4.13.2-7             4.13.2-8


:: Different sync package(s) in repository extra x86_64

-------------------------------------------------------------------------------
                             PACKAGE           2019-06-28           2019-06-30
-------------------------------------------------------------------------------
                            cbindgen              0.8.7-1              0.9.0-1
                     flatpak-builder              1.0.7-1              1.0.8-1
                               hplip           1:3.19.5-1           1:3.19.6-1
                                kwin             5.16.2-1             5.16.2-3
                            libinput             1.13.3-1             1.13.4-1
                               libuv             1.29.1-1             1.30.0-1
                                 lyx              2.3.2-1              2.3.3-1
                     perl-date-manip               6.76-2               6.77-1
                  perl-io-socket-ssl              2.060-2              2.066-1
                       python-pysmbc           1.0.15.8-2             1.0.16-2
               python-qscintilla-qt5             2.11.1-1             2.11.2-1
        python-qscintilla-qt5-common             2.11.1-1             2.11.2-1
              python2-qscintilla-qt5             2.11.1-1             2.11.2-1
                               qhull             2015.2-3             2019.1-1
                      qscintilla-qt5             2.11.1-1             2.11.2-1
                              thunar              1.8.6-2              1.8.7-1
                       thunar-volman              0.9.2-1              0.9.3-1
                 thunderbird-i18n-ar             60.7.1-1             60.7.2-1
                thunderbird-i18n-ast             60.7.1-1             60.7.2-1
                 thunderbird-i18n-be             60.7.1-1             60.7.2-1
                 thunderbird-i18n-bg             60.7.1-1             60.7.2-1
                 thunderbird-i18n-br             60.7.1-1             60.7.2-1
                 thunderbird-i18n-ca             60.7.1-1             60.7.2-1
                 thunderbird-i18n-cs             60.7.1-1             60.7.2-1
                 thunderbird-i18n-cy             60.7.1-1             60.7.2-1
                 thunderbird-i18n-da             60.7.1-1             60.7.2-1
                 thunderbird-i18n-de             60.7.1-1             60.7.2-1
                thunderbird-i18n-dsb             60.7.1-1             60.7.2-1
                 thunderbird-i18n-el             60.7.1-1             60.7.2-1
              thunderbird-i18n-en-gb             60.7.1-1             60.7.2-1
              thunderbird-i18n-en-us             60.7.1-1             60.7.2-1
              thunderbird-i18n-es-ar             60.7.1-1             60.7.2-1
              thunderbird-i18n-es-es             60.7.1-1             60.7.2-1
                 thunderbird-i18n-et             60.7.1-1             60.7.2-1
                 thunderbird-i18n-eu             60.7.1-1             60.7.2-1
                 thunderbird-i18n-fi             60.7.1-1             60.7.2-1
                 thunderbird-i18n-fr             60.7.1-1             60.7.2-1
              thunderbird-i18n-fy-nl             60.7.1-1             60.7.2-1
              thunderbird-i18n-ga-ie             60.7.1-1             60.7.2-1
                 thunderbird-i18n-gd             60.7.1-1             60.7.2-1
                 thunderbird-i18n-gl             60.7.1-1             60.7.2-1
                 thunderbird-i18n-he             60.7.1-1             60.7.2-1
                 thunderbird-i18n-hr             60.7.1-1             60.7.2-1
                thunderbird-i18n-hsb             60.7.1-1             60.7.2-1
                 thunderbird-i18n-hu             60.7.1-1             60.7.2-1
              thunderbird-i18n-hy-am             60.7.1-1             60.7.2-1
                 thunderbird-i18n-id             60.7.1-1             60.7.2-1
                 thunderbird-i18n-is             60.7.1-1             60.7.2-1
                 thunderbird-i18n-it             60.7.1-1             60.7.2-1
                 thunderbird-i18n-ja             60.7.1-1             60.7.2-1
                 thunderbird-i18n-ko             60.7.1-1             60.7.2-1
                 thunderbird-i18n-lt             60.7.1-1             60.7.2-1
              thunderbird-i18n-nb-no             60.7.1-1             60.7.2-1
                 thunderbird-i18n-nl             60.7.1-1             60.7.2-1
              thunderbird-i18n-nn-no             60.7.1-1             60.7.2-1
                 thunderbird-i18n-pl             60.7.1-1             60.7.2-1
              thunderbird-i18n-pt-br             60.7.1-1             60.7.2-1
              thunderbird-i18n-pt-pt             60.7.1-1             60.7.2-1
                 thunderbird-i18n-rm             60.7.1-1             60.7.2-1
                 thunderbird-i18n-ro             60.7.1-1             60.7.2-1
                 thunderbird-i18n-ru             60.7.1-1             60.7.2-1
                 thunderbird-i18n-si             60.7.1-1             60.7.2-1
                 thunderbird-i18n-sk             60.7.1-1             60.7.2-1
                 thunderbird-i18n-sl             60.7.1-1             60.7.2-1
                 thunderbird-i18n-sq             60.7.1-1             60.7.2-1
                 thunderbird-i18n-sr             60.7.1-1             60.7.2-1
              thunderbird-i18n-sv-se             60.7.1-1             60.7.2-1
                 thunderbird-i18n-tr             60.7.1-1             60.7.2-1
                 thunderbird-i18n-uk             60.7.1-1             60.7.2-1
                 thunderbird-i18n-vi             60.7.1-1             60.7.2-1
              thunderbird-i18n-zh-cn             60.7.1-1             60.7.2-1
              thunderbird-i18n-zh-tw             60.7.1-1             60.7.2-1
                             tumbler              0.2.4-1              0.2.5-1
                              usbctl                1.2-1                    -
                      vulkan-headers          1:1.1.111-1          1:1.1.112-1
                    vulkan-html-docs          1:1.1.111-1          1:1.1.112-1
                   vulkan-icd-loader            1.1.108-1            1.1.112-1
                        vulkan-tools            1.1.106-1            1.1.112-1
            vulkan-validation-layers            1.1.107-1            1.1.112-1
                           xfdesktop             4.13.4-1             4.13.5-1


:: Different overlay package(s) in repository multilib x86_64

-------------------------------------------------------------------------------
                             PACKAGE           2019-06-28           2019-06-30
-------------------------------------------------------------------------------
                        lib32-amdvlk 2.84.0421.g1dd300a-1 2.93.0606.g245f34b-1
                       lib32-systemd             242.29-1             242.32-1


:: Different sync package(s) in repository multilib x86_64

-------------------------------------------------------------------------------
                             PACKAGE           2019-06-28           2019-06-30
-------------------------------------------------------------------------------
                         lib32-expat              2.2.6-2              2.2.7-1

No issue, everything went smoothly
Yes there was an issue. I was able to resolve it myself.(Please post your solution)
Yes i am currently experiencing an issue due to the update. (Please post about it)
Check if your mirror has already synced: