Hello community,
I am happy to announce another Testing Update!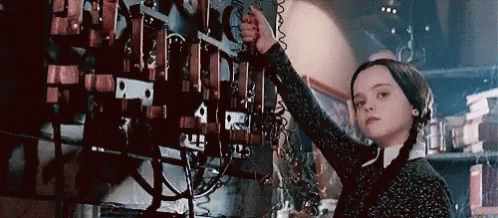 This update holds the following changes:
We added some more Deepin packages
Mesa is now at 19.0.4
Linux316 kernel series got updated to 3.16.67
We pushed the latest XFCE-GTK3 packages, which fixes some issues.
Give us the usual feedback and let us know what you think about this update.
---
Current supported Kernels
linux316 3.16.67
linux318 3.18.139 [EOL]
linux44 4.4.179 (no legacy nvidia-340 module!)
linux49 4.9.175
linux414 4.14.118
linux419 4.19.42
linux420 4.20.17 [EOL]
linux50 5.0.15
linux51 5.1.1 (few extramodules build, but not all yet!)
linux51 5.2-rc0 (few extramodules build, but not all yet!)
linux419-rt 4.19.37_rt19
linux50-rt 5.0.14_rt9
Package Updates (Wed May 15 06:17:42 CEST 2019)
testing community x86_64: 66 new and 61 removed package(s)
testing core x86_64: 2 new and 2 removed package(s)
testing extra x86_64: 42 new and 41 removed package(s)
testing multilib x86_64: 9 new and 9 removed package(s)
:: Different overlay package(s) in repository community x86_64

-------------------------------------------------------------------------------
                             PACKAGE           2019-05-13           2019-05-15
-------------------------------------------------------------------------------
                 deepin-desktop-base       3:2019.04.24-1       3:2019.05.12-1
                              etcher             1.5.35-1             1.5.39-1
                                 gwe             0.12.3-2                    -
                               i-nex              7.6.0-5              7.6.0-6
                            libcpuid 0.4.0.r38.g57298c6-1  0.4.1.r6.g7a0701d-1
             manjaro-ranger-settings           20181007-2           20190513-2
                                 nim                    -             0.19.6-0
                  python-pillow-simd                    -      1:5.3.0.post1-1
                     python-ueberzug                    -             18.1.3-2
                              ranger                    -1.9.2.212.g5ae67755-1


:: Different sync package(s) in repository community x86_64

-------------------------------------------------------------------------------
                             PACKAGE           2019-05-13           2019-05-15
-------------------------------------------------------------------------------
                            apitrace                7.1-3                8.0-1
                                 apm              2.1.7-1              2.2.3-2
                            audacity            1:2.3.1-1            1:2.3.2-1
                              bandit              1.5.1-1              1.6.0-1
               deepin-control-center             4.10.3-1             4.10.4-1
                         deepin-dock             4.9.11-1             4.9.13-1
                 deepin-file-manager            1:4.8.4-1          1:4.8.4.1-1
                      doublecmd-gtk2              0.9.2-1              0.9.2-2
                       doublecmd-qt5              0.9.2-1              0.9.2-2
                            electrum              3.3.4-2              3.3.5-1
  firefox-extension-https-everywhere         2019.5.6.1-1          2019.5.13-1
                                 fpc              3.0.4-5              3.0.4-6
                    gimp-plugin-gmic              2.6.1-1              2.6.2-1
                       gitlab-gitaly             1.35.0-1             1.42.0-1
                        gitlab-shell            2:9.0.0-1            2:9.1.0-1
                                gmic              2.6.1-1              2.6.2-1
                               guake              3.6.2-1              3.6.3-1
                  haskell-hasql-pool           0.5.0.1-31            0.5.0.2-1
                            kmymoney              5.0.3-2              5.0.4-1
                   krita-plugin-gmic              2.6.1-1              2.6.2-1
                             lazarus              2.0.0-1              2.0.2-1
                        lazarus-gtk2              2.0.0-1              2.0.2-1
                         lazarus-qt5              2.0.0-1              2.0.2-1
                             lcdproc              0.5.9-2              0.5.9-3
                          libalkimia              7.0.2-1              8.0.1-1
                              libcec              4.0.3-2              4.0.4-1
                                 mac           3.99u4b5-9               4.71-1
                             nethack              3.6.1-1              3.6.2-1
                  nextcloud-app-mail             0.14.0-1             0.15.0-1
                 nextcloud-app-tasks             0.10.0-1             0.10.1-1
                                ogre             1.11.5-1             1.12.0-1
                           ogre-docs             1.11.5-1             1.12.0-1
                            openscad        2015.03.03-21            2019.05-1
                            owl-lisp             0.1.19-1             0.1.19-2
                                pdal              1.9.0-1              1.9.1-1
                         pdfarranger              1.2.0-1              1.2.1-1
                     pnetcdf-openmpi             1.11.0-2             1.11.2-1
                           postgrest             5.2.0-68             5.2.0-69
                            prettier             1.17.0-1             1.17.1-1
                      python-aiorpcx             0.16.1-1             0.17.0-1
                 python-html5-parser              0.4.5-3              0.4.6-1
                         python-rpy2              3.0.3-1              3.0.4-1
                python2-html5-parser              0.4.5-3              0.4.6-1
                             radamsa                0.6-1                0.6-2
                      radare2-cutter              1.8.1-1              1.8.1-2
                              rspamd              1.9.2-2              1.9.3-1
                 ruby-multipart-post              2.1.0-1              2.1.1-1
                             skrooge             2.18.0-4             2.19.0-1
                      soundconverter              3.0.0-3              3.0.2-1
                           sqlcipher              4.0.1-2              4.1.0-1
  switchboard-plug-parental-controls              2.1.5-1              2.1.5-2
              switchboard-plug-power              2.3.5-1              2.3.5-2
                                vint             0.3.19-4             0.3.20-1
                                xpra                2.5-1              2.5.1-1
                                zart              2.6.1-1              2.6.2-1
                     pantheon-camera                    -              1.0.4-1
                                  sd                    -              0.5.0-2


:: Different overlay package(s) in repository extra x86_64

-------------------------------------------------------------------------------
                             PACKAGE           2019-05-13           2019-05-15
-------------------------------------------------------------------------------
                 calamares-git 3.2.9.r5899.c7aa9ba05-1 3.2.9.r5938.5329b77df-1
                  linux316-acpi_call             1.1.0-49             1.1.0-50
                   linux316-bbswitch               0.8-48               0.8-49
                linux316-broadcom-wl      6.30.223.271-28      6.30.223.271-29
                   linux316-catalyst     1:15.201.1151-37     1:15.201.1151-39
                linux316-ndiswrapper              1.61-28              1.61-29
                     linux316-nvidia           1:418.74-1           1:418.74-3
               linux316-nvidia-340xx            340.107-7            340.107-8
               linux316-nvidia-390xx            390.116-2            390.116-3
                   linux316-nvidiabl              0.88-38              0.88-39
                      linux316-r8168           8.047.01-1           8.047.01-3
                  linux316-rt3562sta        2.4.1.1_r4-27        2.4.1.1_r4-29
                        linux316-spl             0.7.13-2             0.7.13-3
                   linux316-tp_smapi              0.41-48              0.41-49
                linux316-vhba-module          20161009-28           20190410-1
                        linux316-zfs             0.7.13-2             0.7.13-3
                         thunar-gtk3              1.8.4-5              1.8.4-6
                    xfce4-panel-gtk3             4.13.4-3             4.13.4-4
                  xfce4-session-gtk3             4.13.1-8            4.13.1-10
                      xfdesktop-gtk3             4.13.3-2             4.13.3-3
                          xfwm4-gtk3            4.13.1-12            4.13.1-13
    linux316-virtualbox-host-modules                    -              6.0.6-1


:: Different sync package(s) in repository extra x86_64

-------------------------------------------------------------------------------
                             PACKAGE           2019-05-13           2019-05-15
-------------------------------------------------------------------------------
                               cmake             3.14.3-1             3.14.4-1
                         flashplugin         32.0.0.171-1         32.0.0.192-1
                         imagemagick           7.0.8.44-1           7.0.8.45-1
                     imagemagick-doc           7.0.8.44-1           7.0.8.45-1
                              kdiff3 1.7.90.git20190329-1                1.8-1
                             librsvg          2:2.44.13-1          2:2.44.14-1
                          libspeechd              0.9.0-1              0.9.1-1
                   libva-mesa-driver             19.0.3-1             19.0.4-1
                                mesa             19.0.3-1             19.0.4-1
                          mesa-vdpau             19.0.3-1             19.0.4-1
                               metis           5.1.0.p5-1           5.1.0.p6-1
                         opencl-mesa             19.0.3-1             19.0.4-1
                        pepper-flash         32.0.0.171-1         32.0.0.192-1
                   speech-dispatcher              0.9.0-1              0.9.1-1
                                vpnc   1:0.5.3.r454.r67-1   1:0.5.3.r458.r73-1
                      vulkan-headers 1:1.1.107+133+5f1ceaa-1       1:1.1.108-1
                    vulkan-html-docs          1:1.1.107-1          1:1.1.108-1
                        vulkan-intel             19.0.3-1             19.0.4-1
                       vulkan-radeon             19.0.3-1             19.0.4-1
            vulkan-validation-layers            1.1.106-1            1.1.107-1


:: Different sync package(s) in repository multilib x86_64

-------------------------------------------------------------------------------
                             PACKAGE           2019-05-13           2019-05-15
-------------------------------------------------------------------------------
                      lib32-apitrace                7.1-3                8.0-1
                       lib32-librsvg            2.44.13-1            2.44.14-1
             lib32-libva-mesa-driver             19.0.3-1             19.0.4-1
                          lib32-mesa             19.0.3-1             19.0.4-1
                    lib32-mesa-vdpau             19.0.3-1             19.0.4-1
                           lib32-orc             0.4.28-1             0.4.29-1
                  lib32-vulkan-intel             19.0.3-1             19.0.4-1
                 lib32-vulkan-radeon             19.0.3-1             19.0.4-1
      lib32-vulkan-validation-layers            1.1.106-1            1.1.107-1


No issue, everything went smoothly
Yes there was an issue. I was able to resolve it myself.(Please post your solution)
Yes i am currently experiencing an issue due to the update. (Please post about it)
Check if your mirror has already synced: