I have created a hibernate swapfile under /home/ with exactly 64gb and then 68gb.
Root does not have space for 64gb swapfile.
64gb swapfile freezes system for a while and then gets back to normal.
68gb does nothing on clicking.
Now hibernate option doesn't appear.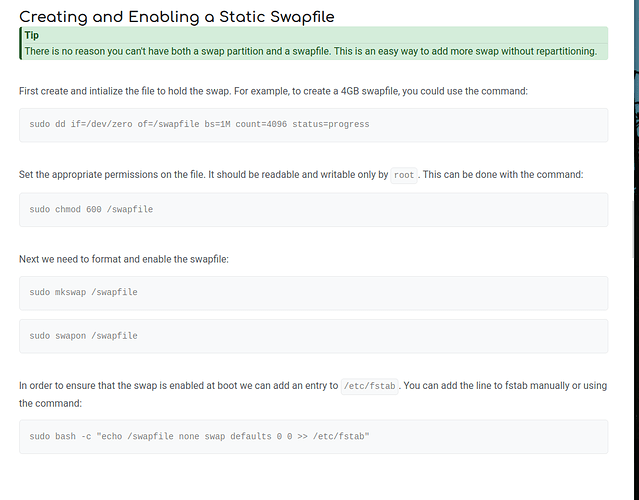 The steps apply to ext4 right? /home/ is etx4.
I went through some old manjaro threads and other google stuff but no clear solution.
Does what this peer says make sense to you?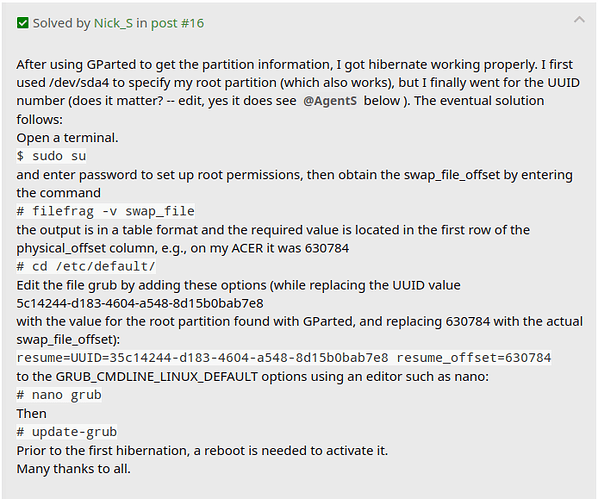 Should i follow the steps in this arch article? Power management/Suspend and hibernate - ArchWiki