Running manjaro Gnome and after yesterday's Update in the evening, I found today that I was greeted with a Windows asking If my Personal folders should be translated (I am running German Installation and it wanted to switch everything to English), I disregarded this but then quickly realized everything is now mixed language (See Screenshots) some menu entries still appear in German (correct) but others switched to English.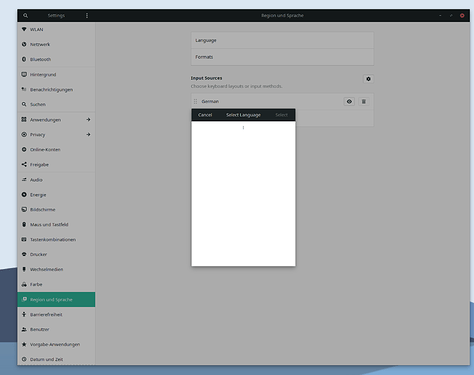 When opening the Region and Language settings, the selection shows up all empty.

Any ideas how this can be fixes?
Any additional information you would Like to See?
Thanks and best regards