After updating on November 30th and just minutes ago to this new stable update, I'm still encountering an error that I believe is related to certificates:
Every browser I've installed (Firefox, Firefox Developer's Edition, Google Chrome) displays a similar error whenever I try to visit any website: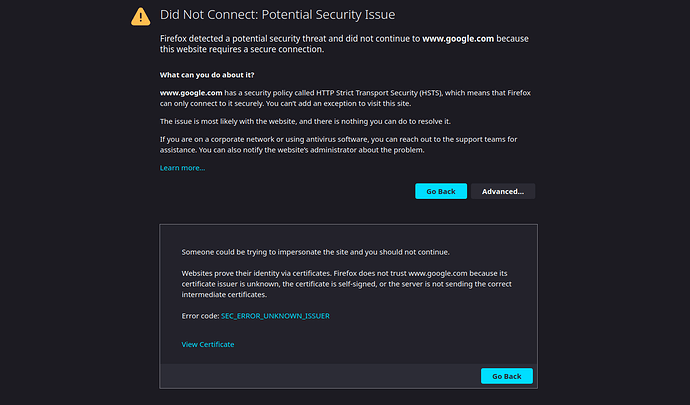 I've tried the following, with no success yet:
Ensured that system locale and time were set correctly
Ensured that the certificates of websites like Google had "issuer" and other properties listed correctly
Cleared browser certificates storage and regenerated them
Changed browser preferences to try to force exceptions for websites
Installed openssl-1.1 and lib32-openssl-1.1
I can still use other apps (like Signal) or ping specific addresses with no problem, the error seems specifically related to web browsers and webapps being unable to open secure pages.
Edit to avoid burdening the topic with more replies: If this is the wrong place to put this issue, I apologize! I do have a support topic for it elsewhere, but another user directed me here.