Hello community,
I am happy to announce another Stable Update. Mostly we have Kernels, Firefox, Mesa and Firmware updates with this one.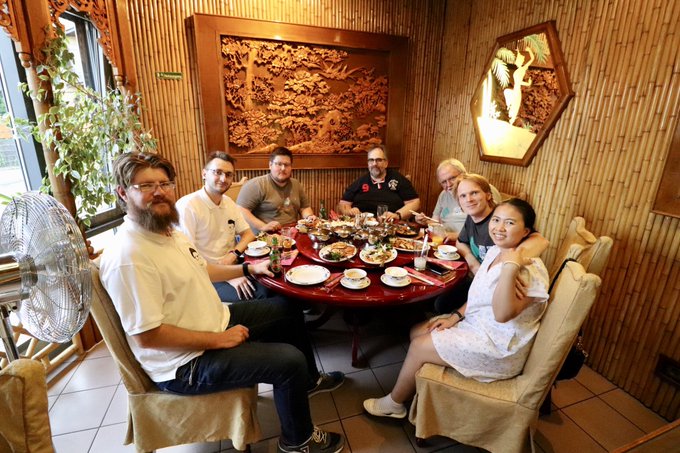 Some might noticed that since the #snapcraftsummit a lot of package changes went into Manjaro and our available RCs. Also we didn't yet announce 18.1.0-rc5 officially yet. We are still polishing the snap experience for our users. XFCE and Gnome will come with Gnome-Software and our KDE edition has Discover, both with snap support enabled.
This way everybody can easily access the snap store by a click and don't has to hassle to get snaps enabled. This enables us to ship even more proprietary software, which we couldn't before. For example check out on how you may install Spotify on Manjaro.
This update holds the following changes:
Firefox got its latest beta-release
Firefox is at 68.0.1
Virtualbox is at 6.0.10
Mesa is now at 19.1.3
Most of our Deepin packages got updated
We also updated linux-firmware, which adds some fixes to AMD hardware
We managed to release another beta-release of Pamac-Qt
More Kernel updates including 5.3 series
Systemd got some needed fixes
KDE-Git got some renewed packages
Latest efforts by KDE can be reviewed via our current KDE-Dev ISO
Give us the usual feedback and let us know what you think about this update.
---
Current supported Kernels
linux316 3.16.70
linux44 4.4.186 (no legacy nvidia-340 module!)
linux49 4.9.186
linux414 4.14.134
linux419 4.19.60
linux51 5.1.19
linux52 5.2.2 (no catalyst module!)
linux53 5.3-rc1 (not all modules build yet!)
linux419-rt 4.19.50_rt22
linux50-rt 5.0.21_rt16
Package Updates (Wed Jul 24 07:27:06 CEST 2019)
stable community x86_64: 805 new and 796 removed package(s)
stable core x86_64: 31 new and 31 removed package(s)
stable extra x86_64: 219 new and 298 removed package(s)
stable multilib x86_64: 26 new and 26 removed package(s)
A list of all package changes can be found here.
No issue, everything went smoothly
Yes there was an issue. I was able to resolve it myself.(Please post your solution)
Yes i am currently experiencing an issue due to the update. (Please post about it)
Check if your mirror has already synced: